Date: February 3, 2023
Digital technology has revolutionized more than the development of new technologies. It has changed how business processes operate, employees communicate and collaborate, and businesses interact with customers.
As a result, communications play an essential role in business strategies and operations, whether remote or mobile. While new technology allows for omnichannel communication, it is also important to note that most of the population has adopted a mobile-first approach.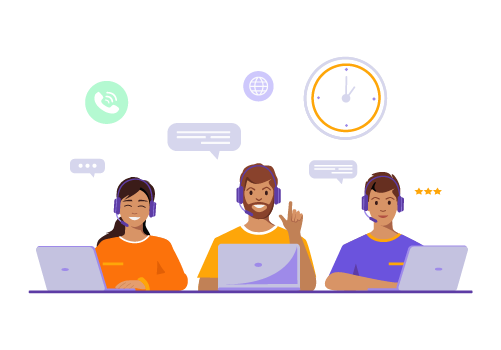 Therefore, phone calls remain the preferred communication channel for employees, coworkers, consumers, and businesses.
Online phone systems for small businesses are one of SMB owners' most important equipment or software. As you will use them daily, choosing the right one can give you an edge over your competitors. This post will explain a phone system, what features you need, and which is the best business phone system.
What is a Business Phone System?
A business phone system is a multi-line phone system that offers unlimited calling, automated menus, ring groups for concurrent calls among workers, and call recording. Business phone systems come in different types, including VoIP (Voice over Internet Protocol), KSU (Key System Unit), and PBX (Private Branch Exchange).
The best business phone systems use VoIP technology, which uses your broadband Internet connection to operate.
Whatever the size or type of business you run, whether it operates digitally or in the brick-and-mortar world, effective communication is key to your success.
Although email and instant messaging apps remain essential, the telephone remains as crucial as ever. That's why you need to know about the top business phone systems and find one that works for you.
Why do you Need an Business Phone System for your Business?
Choosing the best office phone system for your company depends on understanding its benefits and advantages. Below are five reasons why you should think about having an online phone system for small businesses:
1. Scalability
Small businesses can also benefit from a business phone system due to its scalability. You will see your business grow when you combine good customer service with successful business strategies. The number of calls, inquiries, and messages will increase.
While it is possible to assign an entire department to handle these aspects of business operations, employing a scalable enterprise solution would be more appropriate. In addition, businesses can benefit from cloud phone systems as they can expand programs as needed.
2. Exemplary Customer Service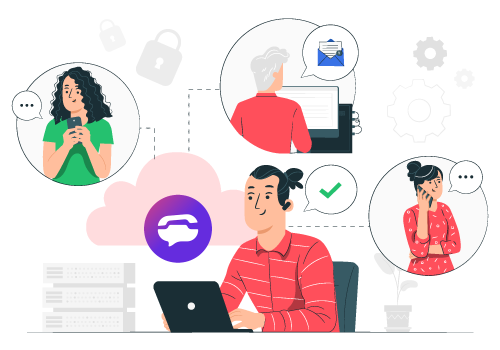 A business phone system is the most popular choice for businesses of all sizes because it increases the standard of service that customers receive. In addition, these platforms give companies a competitive advantage because they offer inherently consumer-centric strategies, likely to result in a competitive advantage.
Small businesses benefit from this, as creating connections with sponsors and investors often requires travel to meet with them. Phone systems allow users to answer calls and contact people wherever they are.
3. Assist Your Employees
In addition to handling call routing and allowing employees to answer calls whenever and wherever they choose, business phone systems also reduce pressure on office employees. The first reason is that a business phone system, whether on-premise or cloud-based, comes with support and help from a vendor.
For your employees and you, this means you don't have to train them beyond basic troubleshooting, and you don't have to stress about locating a trusted IT technician.
4. Streamlines workflow
It is also important to note that business phone systems simplify the process of adding new contact information, new users, and new branches for collaboration, which can lead to greater productivity. In addition, you and your employees will not have to deal with the unnecessary hassle associated with implementing changes, reducing stress and pressure.
5. Reduces costs
A business phone system reduces costs in various aspects, which is the most important reason for having one. First, small business online phone systems do not require any on-premises installations unless you have your own server to handle your input data.
Another benefit of cloud-based business phone systems is that they allow access to all the data they are permitted to access, eliminating the need for new hardware for each new employee.
Features that you need in your Business Phone System
Here are nine of the most valuable and essential features for small business online phone systems: 
1. Call Forwarding
Call forwarding is the top feature you'll need if you're not always at your desk and usually take calls on your mobile devices.
It's an excellent way to ensure that calls that would otherwise go to absent workers still get taken. Just adjust the routing settings, and the system will forward those calls to someone available.
2. Call Transfer (and Call Routing)
Small business owners are probably very busy and stretched thin, so they can only answer some of the calls they get.
You want to ensure you get all critical client calls, which is why a call forwarding or transferring option comes in handy, and if you don't pick up your calls, the system will forward them to your office manager, your secretary, or even your sales team.
3. Visual Voicemail
Visual voicemail is an excellent feature if you're busy and miss phone calls or can only sometimes listen to all of your voicemails. You can read your voicemails at any time rather than listening to voicemails out loud with Visual Voicemail.
The feature transcribes your voicemails to text, allowing you to read them at any time (for example, during a meeting).
4. Call Recording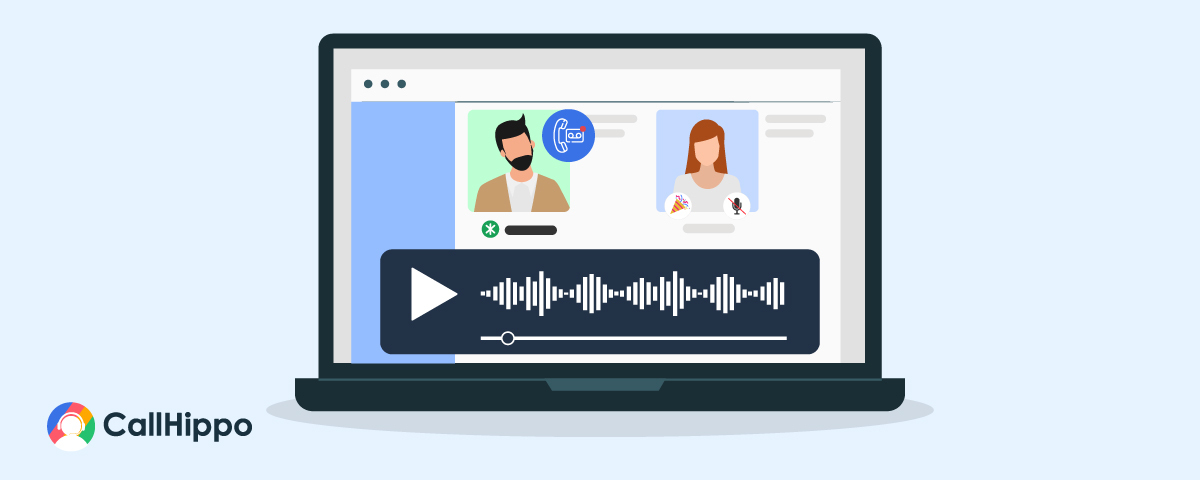 Some small businesses benefit from call recording. Of course, only some people will use it or use it often, but if you close deals or do lots of pitches over the phone, having recordings allows you to review the calls in the future.
5. SMS text messaging & internal team messaging
Today, everyone texts and some even prefer texting to calling. You can't blame them—it's so convenient, and if you work with clients or prospects who prefer texting (or if you prefer texting yourself), you should find a business phone provider with SMS messaging capabilities.
6. Cloud-based capabilities
The advantage of cloud phone systems is that they aren't tied to a particular office or location. In addition, they usually come with a mobile and desktop app; you won't need your IT team to update the software.
7. In-call security and encryption
Your provider should give you a list of their security features if you discuss sensitive data or information on your calls. Ideally, it would help if you used enterprise-level security levels on your calls.
16 Best Phone Systems for Businesses in 2023
Below are the best phone systems for businesses:
1. CallHippo


CallHippo, one of the best phone systems for businesses, caters to the communication requirements of startups, businesses of all sizes, and enterprises. Using CallHippo, you can choose from two business phone systems: an office phone system and a call center solution.
Also, with CallHippo's office phone system, you'll be able to streamline your calls with IVR and ring groups, but call recording and other valuable features are extra.
Features
Unlimited calling within the United States and Canada.

Auto-attendant (IVR) and Ring groups

Business app integrations (includes Slack, Zapier, Zoho CRM, and more)

On-hold Music
Pros
Great calling features

Extremely affordable

Excellent customer service 

Advanced features like Power Dialer and Automatic call distribution
Cons
Metered Calling

Some features are difficult to set up

Connectivity issues
Pricing
Bronze Plan: $16 per user per month

Silver Plan: $24 per user per month

Platinum Plan: $40 per user per month

Enterprise Plan: $48 per user per month
2. Zoom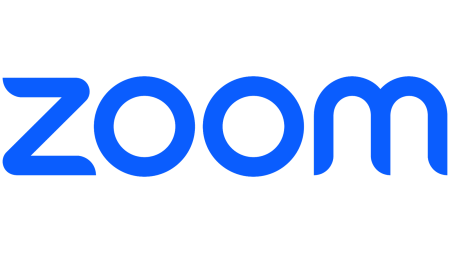 Zoom is best known for its simplified video calling, which is very useful for remote teams. Still, you can also use its mobile app or desktop platform to manage business communications.
With Zoo Pro Global Select, you can unlock calls to 40 other countries, including unlimited calls to the United States and Canada. In addition, users can select from several authentication methods to secure their accounts, including high-level encryption for calls and video meetings.
Features
Unlimited outbound calling

HD call quality

Voicemail transcription

Automatic call distribution groups (ACD) with call queueing
Pros
Free

Supports Large Audiences

Scalable for Small, Medium, and Large Business

Easy to Use
Cons
Too Many Subscriptions and Add-Ons

Zoombombing

Lack of comment control 
Pricing
US & CANADA METERED – Pay As You Go – $120.00/year/user

US & CANADA UNLIMITED – Unlimited Regional Calling – $180.00/year/user

PRO GLOBAL SELECT – Choose from 40+ Countries and Territory – $240.00/year/user
3. Vonage


Vonage's, the best office phone system, provides many standard features, including caller ID, hold music, and unlimited team messaging. In addition, Vonage customers enjoy 99.999% uptime with mobile apps and over 96 global numbers for local inbound calls. Vonage can help boost your team's productivity by integrating your business tools.
Features
AI virtual assistant

High-definition call quality

Unlimited calling and text messaging on all plans

Free video conferencing
Pros
Unlimited calling and messages

User-friendly interface

Advanced features

Superior voice quality
Cons
Bad customer service quality

Feature add-ons are expensive

 Limited video call features
Pricing
Mobile: $14.99 per line per month

Premium: $24.99 per line per month

Advanced: $34.99 per line per month


An excellent cloud-based phone system provider is RingCentral MVP, which offers a variety of features. With crystal-clear reception, increased reliability, and an advertised uptime of 99.999%, it covers messaging, video calls, and phones (MVP).
In addition, with features like those that turn any space into a virtual conference room, RingCentral is great for hybrid teams and remote workers.
Features
Powerful Call Routing

Intuitive Interface

Desktop and mobile apps

Video conferencing with up to 200 participants
Pros
Free trial available

Easy to transfer calls

Provides integration with a variety of CRM and productivity applications

Web meetings are consistently stable
Cons
Call quality isn't the greatest

The cheapest plan includes only 100 toll-free minutes

Call drop
Pricing
Essential Plan: $19.99 per user per month

Standard Plan: $27.99 per user per month

Premium Plan: $34.99 per user per month

Ultimate Plan: $49.99 per user per month
5. Grasshopper


Grasshopper, a top-rated business phone system provider, is famous among small businesses and solo entrepreneurs due to its no-fuss product offerings, accessible features, and budget-friendly prices.
Grasshopper allows you to separate personal and professional calls, so you can start marketing your business professionally as soon as possible.
Features
Unlimited free calls and texts in Canada and the US

Offers toll-free numbers, vanity numbers, local numbers

Custom greetings

Call forwarding
Pros
Easy to add extensions and voicemails

VoIP and Wi-Fi calling

Easy setup

Mobile and desktop apps
Cons
Limited features

Can't record calls

Lacks advanced call features
Pricing
Solo: $26 per month

Partner: $44 per month

Small Business: $80 per month
6. Nextiva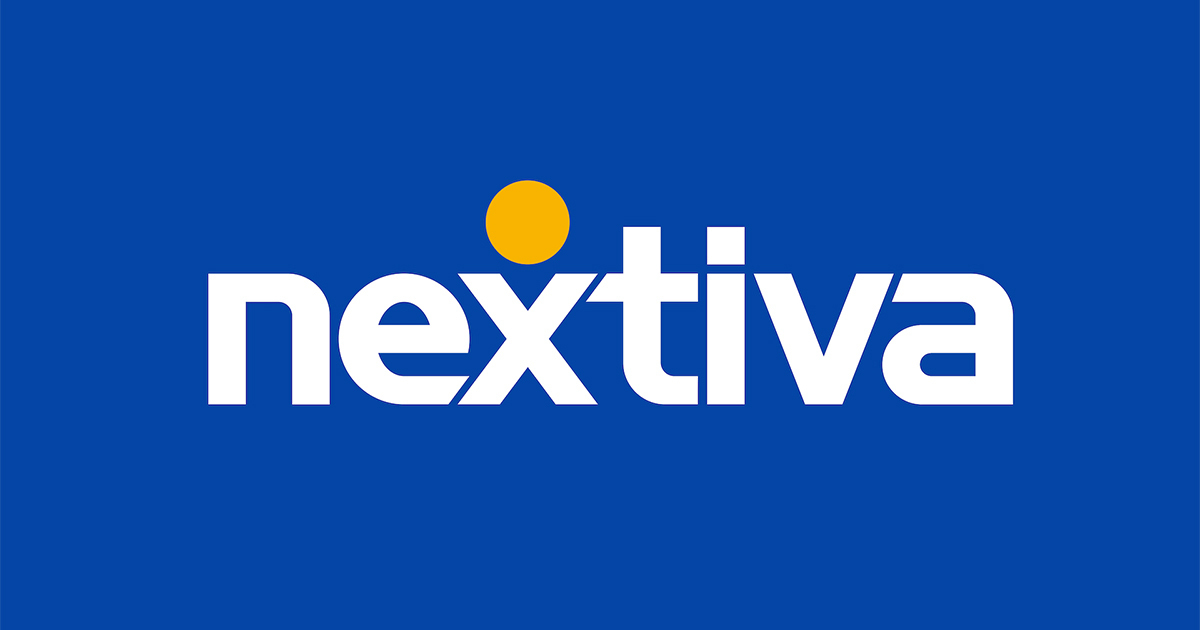 Nextiva offers the best business phone systems for SMBs and large call centers. Nextiva's phone service is highly reliable and efficient; you get more than just voice calls. As one of the most versatile VoIP service providers, Nextiva also offers sales, service, and remote workforce management platforms. With so many plans available, it's an ideal choice for most companies.
Features
Free unlimited video & voice calls in the US and Canada

Auto-attendant

Virtual fax

24/7 technical support
Pros
Knowledgeable customer support

Good call quality

Advanced call management

Built-in CRM software
Cons
Buggy mobile apps

Confusing interface

Poor Mobile App support
Pricing
Essential Plan: $23.95 per user per month

Professional Plan: $27.95 per user per month

Enterprise Plan: $37.95 per user per month
7. Dialpad


Dialpad is one of the business phone system providers. You won't miss any details with this fully automated communication system or have to spend a fortune on more information, as it provides businesses with a straightforward and effective business communications tool. It stands out, among other things, because of its Voice Intelligence (Vi) technology, which analyzes and transcribes live calls.
Features
Voice Intelligence (Vi)

Web Conferencing

Interactive Voice Response

Power Dialer
Pros
Excellent customer support

AI-based voice intelligence is available on every plan

Local Number Support in Over 50 Countries

Unlimited Video Recordings 
Cons
Not available worldwide

Platforms eligible for integration are limited

No 24/7 support on the basic plan
Pricing
Standard Plan: $15 per user per month

Pro Plan: $25 per user per month

Enterprise Plan: Custom pricing
8. Exotel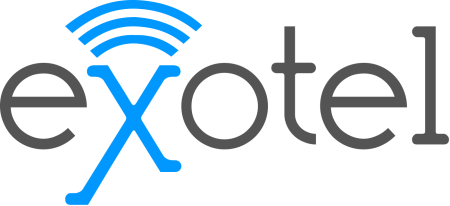 Exotel offers cloud communication, SMS, remote contact centers, and even conversational AI capabilities with one communication platform. Businesses can embed multiple channels with their associated data through customizable APIs and seamlessly and intelligently engage their customers.
Customers can now be kept up to date even when they change channels during their interactions, such as a support ticket lifecycle. Businesses can also reduce wait times by automating FAQ-level responses and responding to customer queries with conversational intelligence.
Features
Reports and analytics

Real-time notifications

Automated calls & SMS

Call recording and Dynamic call flows
Pros
No setup fee

Easy to make call flows

User-friendly dashboard

Useful features like SMS campaign
Cons
Expensive

Conference options not available

Call delays
Pricing
Dabbler – USD 200 – 5 Months Validity

Believer – USD 500 – 11 Months Validity

Influencer – USD 1000 – 11 Months Validity

Custom Solution for Enterprises
9. GoTo Connect


The GoToConnect solution combines Jive's cloud-based VoIP phone system with GoToMeeting's web, audio, and video capabilities into one simple, reliable, and flexible solution.
Video conferencing and screen sharing, virtual voicemail, and call forwarding are some features that make it easy for users to meet, talk, and collaborate using web browsers, desktop applications, or desk phones.
Features
Existing number porting

Call forwarding and smart call routing

Auto Attendant Recorded Greetings

Unlimited Extensions
Pros
Hundreds of different features

All plans include video conferencing

Advanced Dial Plan Editor

Free calls to over 50 countries
Cons
Expensive

Issues with call connectivity and notification

No cloud data storage
Pricing
Basic – $27.00 /user/month

Standard – $32.00 /user /month

Premium – $43.00 /user /month
10. 8×8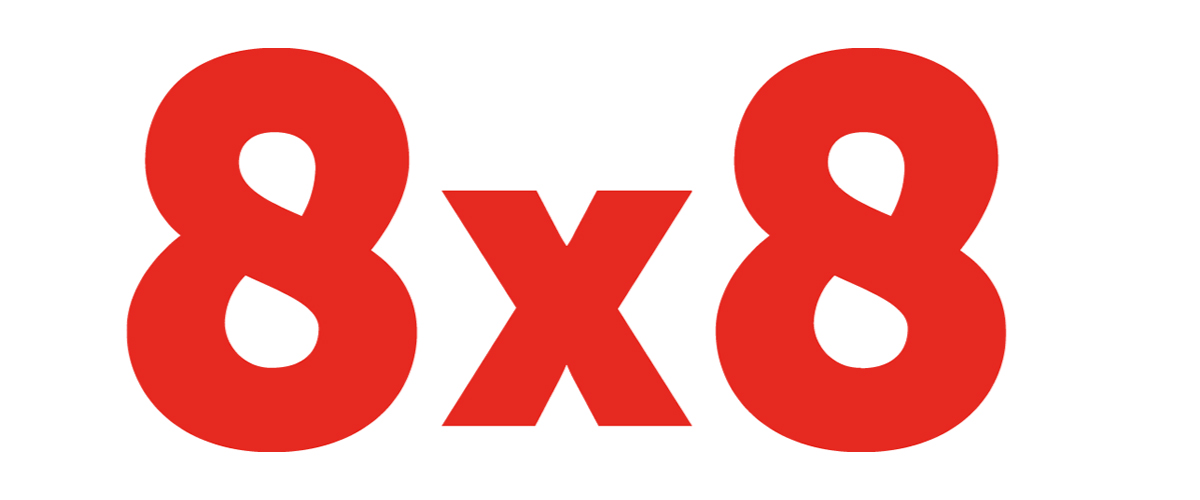 8×8 is one of the best cloud-based phone systems that help businesses from various industries provide better customer service through a cloud-hosted communications platform. 8×8 has many features, including call forwarding, recording, hosted PBX, extension dialing, directory assistance, ring groups, and more. In addition, 8×8 is compatible with a wide range of business applications and systems.
Features
3-Way Calling

Auto-Dialer

Multi-Channel Communication

Real Time Reporting
Pros
With the cheapest plan, you can call 14 countries for free

Works great on mobile and desktop

Very competitive pricing

Good sound and call quality
Cons
Missing productive features

You won't be able to call countries, including Japan, Italy, Poland, etc

Voice delay
Pricing
Express – $15 per user/month

X2 – $24 per user/month

X4 – $44 per user/month
11. Ooma


Ooma Office is a simple-to-use, cloud-based voice and video business phone system. With Ooma Office, you can collaborate and work from anywhere, with video meetings and desktop and mobile apps.
With the Ooma Office mobile app, businesses can offer their employees the ability to address business calls from their smartphones. In addition, the virtual receptionist capabilities within Ooma Office automate the routing and management of incoming calls.
Features
24/7 customer service

Offers more than 35 calling features

On-hold music

Call recording
Pros
Affordable

User friendly

Virtual receptionist

Excellent device with built-in speaker and control buttons
Cons
A Premier account is required for most standard features

Toll-free service costs extra

No softphone
Pricing
Essentials Plan: $19.95 per user per month

Pro Plan: $24.95 per user per month

Pro Plus Plan: $29.95 per user per month
12. Phone.com


Phone.com provides a virtual system for managing greetings, menus, routing, extensions, voicemail, conferencing, fax, SMS, MMS, and forwarding. The leading cloud-based phone provider for small businesses and entrepreneurs, Phone.com offers a wide range of innovative, customizable, cost-effective communication solutions. Phone.com also provides award-winning customer support to our customers throughout the U.S.
Features
Dial-by-Name Directory

Click-to-call and Call Forwarding

On-hold music

IVR menus
Pros
Provide international phone numbers in 31 countries

Unlimited extensions are included with all subscriptions

Browser-based video conferencing

Great mobile app
Cons
Inbound toll-free minutes are not included in the plans

Team messaging is not available

No free trial
Pricing
Basic Plan: $12.99 per user per month

Plus Plan: $19.99 per month per user

Pro Plan: $29.99 a month
13. Aircall


Aircall is the best business phone system for modern brands. By integrating seamlessly with CRM and helpdesk tools, we make it easier for sales and support teams to communicate. In addition, Aircall's powerful real-time analytics enable administrators to gain deep insight into their groups and better manage seasonality. Available on desktop and mobile apps, Aircall is trusted by more than 14,000 companies worldwide.
Features
Unlimited outbound calls

50+ Integrations and API access

Access to API developer support

Call recording and monitoring
Pros
Cost-effective solution

Seamless integration with HubSpot

User friendly interface

Super Intuitive
Cons
Poor customer support

Constant bugs

Frequent jitters and poor call quality
Pricing
Essentials- $30/user per month, billed annually

Professional – $50/user per month, billed annually

Custom Plan
14. Verizon VoIP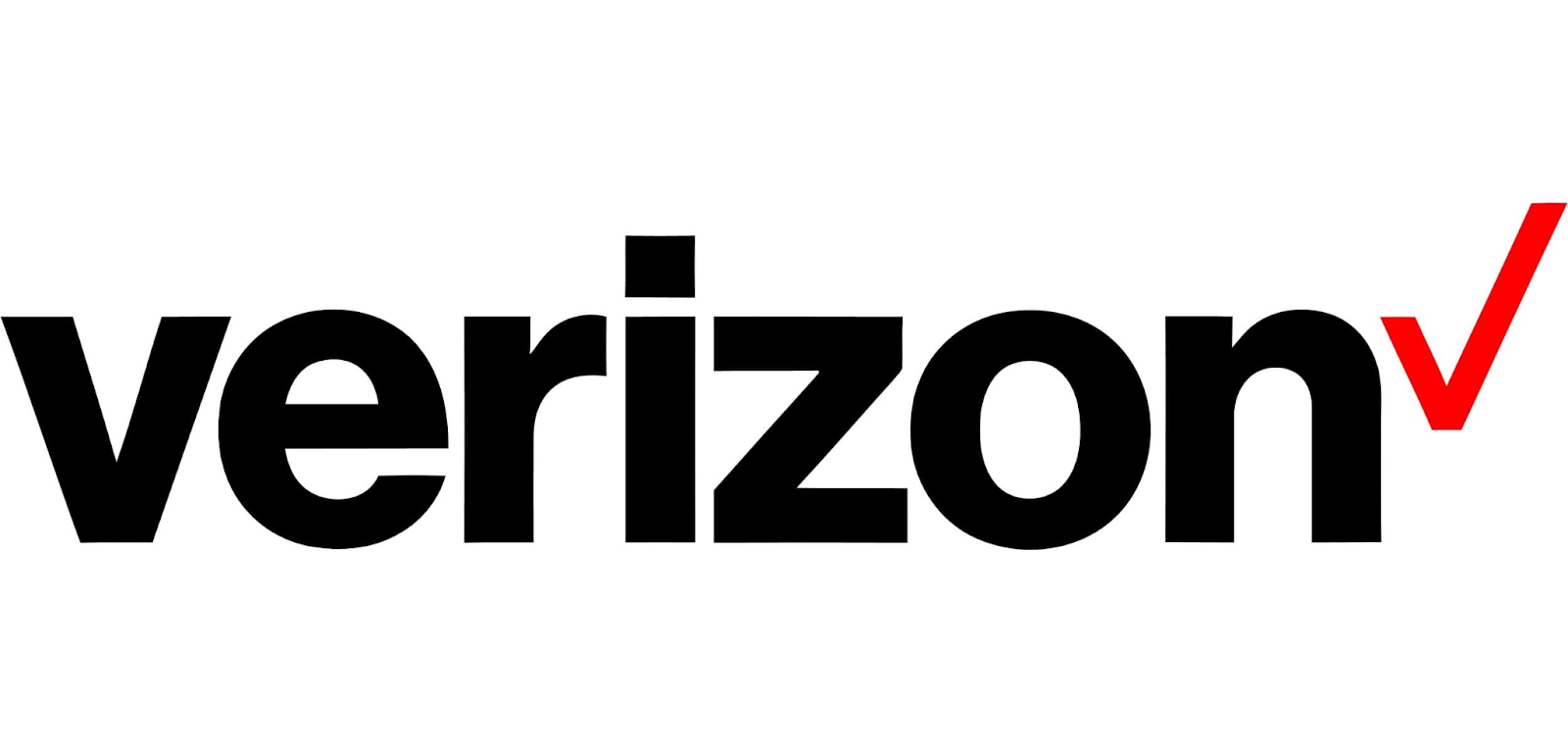 The Verizon VoIP (Voice over Internet Protocol) service helps small, medium and large companies route and manage calls. One to 10 VoIP lines are available for $35 per month. Features include call forwarding, voice mail, monitoring, on-hold music, and mobile capabilities. In addition, customers can get discounts if they bundle services.
Features
Call Park/Retrieve

Auto Attendant

Seamlessly transfer phone calls between your IP and mobile phones

Shared call appearance
Pros
Excellent mobile apps

Free line for 2 years when bundled with Fios

Good range of features

Supports voicemail transcription
Cons
Cannot use your own phone hardware

No 3rd-party integrations

Sound quality is not up to the mark
Pricing
$35/month for 1-10 VoIP line

$30/month for 11-20 VoIP line

$25/month for 20+ VoIP line
15. Avoxi


The AVOXI cloud-based voice and contact center solution streamlines customer service processes and provides virtual numbers for companies. The interactive voice response (IVR) module enables managers to customize the user interface and automatically route incoming calls to specific agents. Additionally, it allows for the transcription of recorded voicemails to be emailed.
Features
Unlimited Storage for Call Recording and Platform Analytics

Live Monitoring

Real-Time Dashboards

Automatic Virtual Attendant
Pros
Powerful Call Controls

Reliable 24/7 Support

Intuitive User Interface

Great call quality
Cons
Low voice quality

Call Drops

Software compatibility issues
Pricing
Launch – $0 Per User

Contact – $19.99 Per User

Engaged Enterprise – $39.99 Per User
16. Bitrix24 


The Bitrix24 platform provides organizations with marketing, sales, and customer service tools, including lead generation, call center support, campaign management, and marketing automation.
For companies with less advanced needs or a smaller budget, the Bitrix24 phone system comes with a free edition. In addition, the system can be deployed both on-premise or in the cloud, making it suitable for small businesses and large enterprises.
Features
HD Video calls

High-end security

100+ third-party integrations

LDAP and Active Directory support
Pros
Packed with features

Exceptional User interface

Convenient to use

Seamless integrations
Cons
Bad customer service

Expensive

Basic customization
Pricing
Free – Unlimited users

Basic – USD 61/month for all users

Standard – USD 124/month for all users

Professional – USD 249/month for all users
Comparison of Our Best Phone System Providers:
| | | | | | |
| --- | --- | --- | --- | --- | --- |
| Providers | Free Trial | Pricing | Customer Support | Cloud/On- Premises | Unlimited International Calling |
| CallHippo | Available | $16 – $48 | 24/7 | Cloud | Yes |
| Zoom | Available | $120 – $240 | 24/7 | Cloud | Yes |
| Vonage | Not Available | $19.99 to $39.99 | 24/7 | Cloud | Yes |
| RingCentral | Available | $19.99 to $49.99 | 24/7 | Cloud | Yes |
| Grasshopper | Available | $26 – $80 | 24/7 | Cloud | Yes, in the US and Canada |
| Nextiva | Available | $23.95 – $37.95+ | 24/7 | Cloud | Yes |
| Dialpad | Available | $15 – $25+ | 24/7 on some plans | Cloud | Yes |
| Exotel | Available | $200 – $1000 | 24/7 | Cloud | No |
| GoTo Connect | Available | $27 – $42 | 24/7 | Cloud | Yes |
| 8×8 | Available | $15 – $44 | 24/7 | Cloud | Yes |
| Ooma | Available | $19 – $29+ | 24/7 | Cloud | Yes |
| Phone.com | Not Available | $12 – $29+ | 24/7 | Cloud | Yes, but only for Premium users |
| Aircall | Available | $30 – $50+ | 24/7 | Cloud | Yes |
| Verizon VoIP | Available | $25 – $35 | 24/7 | Cloud | Yes, but only to Mexico and Canada |
| Avoxi | Available | $0 – $39+ | 24/7 | Cloud | Yes |
| Britix24 | Available | $0 – $249+ | 24/7 on some plans | Both | No |
Conclusion
Any business that wants to project a professional image should invest in a business phone system. Even small companies can benefit from features like call waiting, call forwarding, and hold music because they enable customers to have a better experience.
A modern business phone system reduces the cost of phone communication by using off-site exchanges and VoIP, providing exciting features such as rule-based call screening, advanced call notifications, and intelligent call routing, all at a meager price. If your business grows, you can expand your phone system quickly and inexpensively.
In a nutshell, business phone systems offer many advantages over traditional phone systems.
FAQs:
What are the different types of business phone systems?
Business phone systems come in three different types, including VoIP (Voice over Internet Protocol), KSU (Key System Unit), and PBX (Private Branch Exchange).
How does a business phone system work?
Packet switching or packetization is the method by which data is transmitted in IP-based telephone systems. An ATA (Analog Telephone Adapter) or IP phone converts analog signals into digital signals, which are then sent over the internet and converted back into analog signals as soon as they arrive.
Following this, the computer records the audio and compresses it into tiny samples, which are grouped and put into data packets, which are then transferred over the network.
Can you use a cell phone as a business phone?
The answer is yes. However, there are some disadvantages you should consider, including mixing your professional and personal lives if you choose to use your phone for work purposes.
Since softphones allow you to take calls from anywhere, they are perfect for remote and distributed workforces. If you have a cell phone and internet connection, the softphone will function, and you can take your business calls at home, work, or the store.
When is the best time to invest in a good phone system for your business?
There is never a wrong time to invest in an online business phone system in today's highly competitive market. However, you should invest now if you want to streamline your business communication.
How do you set up a small business phone system?
The advantage of today's business phone systems is that they are easy to set up. Additionally, companies can manage VoIP systems entirely online. Using this online portal, users can manage their business phone numbers, add and delete users, and turn on or off features with an internet connection from any computer.
WORDS THAT MAKE SENSE!
Read The Most Well Researched & Insightful Articles From CallHippo Team