Communication is indeed a key when it comes to business. In today's highly competitive business climate, staying in touch with your customers 24X7 in order to assist them and promptly resolve their complaints needs an effective business phone system equipped with advanced features. Having a good Business Phone System would radically change the way you do business and boost your productivity. 
However, many companies are either perplexed by the jargon and technical terminology associated with phone systems or have no idea what a business phone system is in the first place. Are you also on the same boat, wondering what a business phone system is? What are its various types? Which one is best for your business, and what are the benefits of using one?
Don't be worried! We've got you covered.
This article provides lucid explanations to all of these questions. So, without further ado, let's have a look at what a business phone system is and its different types.
What is a Business Phone System?
According to Wikipedia, a business phone system is a multiline telephone system that is commonly used in business environments and includes devices ranging in technology from the Key Telephone System to the Private Branch Exchange." The system aims to enable employees to communicate with customers and clients via phone, video, and text, ultimately giving businesses the flexibility to connect with customers and clients however they want.
Unlimited calling, automated attendants, ring groups, voicemail, and call recording are some of the notable features of business phone systems that have made them so popular among business circuits.
Now, let's look at the different types of business phone systems.
Different Types of Business Phone Systems
Multi-Line, VoIP, PBX, and Cloud Phone Systems are the four primary types of phone systems that are better suited for business use. These four small business phone systems can be distinguished based on the equipment they use, the cost they charge, how connections are made, and the service they offer, among other factors.
Organizations should be aware of which business phone system is best suited to their needs. As a result, it's critical to have a basic understanding of each type of business phone system. Let's take a quick look at each one.
1. Multi-Line Phone System
As the name implies, multi-line phones have multiple lines that run through the same unit, allowing each caller to answer the phone separately or send calls to voicemail. These phone systems are ideal for small businesses and are very simple.
In a Multi-line Phone System, two independent telephone units make up a two-line small business phone system. This allows several people to be on the phone simultaneously, such as a receptionist and a manager. You can conveniently handle both local and toll-free numbers with these phone systems and keep in touch with your customers 24X7.
The multiple-line phone system is a secure and reliable phone system found in most professional offices.
2. VoIP Phone System
( source: smilestelecom.com )
Voice over Internet Protocol (VoIP) is a technology that allows people to communicate over the internet. Unlike conventional phone systems, it is a phone system that uses an internet connection. This method has a range of benefits over using a traditional business phone number.
Moreover, the more recent VoIP technology breakthrough is the virtual phone number. It will give your business a strong local presence and make a lasting impression on customers. In addition, a virtual phone system does not necessitate the use of any special phones, wiring, or equipment. Also, Its cutting-edge call forwarding feature allows employees to work from anywhere at any time.
3. PBX Phone System
A Private Branch Exchange system (PBX) refers to a private telephone network used by a company or organization. Call switching and routing are centralized in a PBX phone system rather than occurring via the phone unit. As a result, PBX is potentially more scalable and cost-effective than a conventional phone system.
Furthermore, when you use a PBX Phone System, you can communicate both internally and externally via multiple communication channels. VoIP and ISDN are two of such channels. Besides that, PBX helps you to have more phone numbers than actual physical phone lines and make unlimited free calls.
4. Cloud Phone System
The PBX phone system is being replaced by a cloud phone system. It's a form of Unified Communications as a Service (UCaaS) strategy in which a third-party company or host provides voice-based communication services. A cloud phone system can manage your infrastructure, call routing, and signal processing for a low monthly charge, saving you resources and expenses.
Moreover, Cloud Phone Number providers concentrate on developing calling capabilities that help people connect in a work environment in order to remain competitive and relevant. For example, a hosted phone system provider could have a webphone that you can access from anywhere, CRM integration for automated logging, or a click-to-call app that allows you to make calls with a single click.
Above all, selecting the right business phone system is critical for streamlining daily operations and saving company capital. Some of the most significant advantages of using a business phone system are mentioned below.
Top 7 Advantages of Business Phone System
Business phone systems let you stay competitive in the market as it is loaded with features that come handy in day to day business. The following are some of the most significant advantages of a business phone system. These details will play a significant role in helping you select the best communication model for your business.
1. Auto-attendant
Auto attendants, also known as virtual receptionists or auto-receptionists, are automated tools that address incoming phone calls as part of a business phone system. By routing the caller more effectively, these systems prevent customers from hanging up.
( Source: evoice.com )
An Auto Attendant takes all incoming calls and provides callers with an options list or the ability to dial by extension. If a caller does not hear the option he requires, he can use the 'Connect to Operator' option to speak with a human operator.
2. Centralized Communication Channel
Business communications would be simplified by switching to a business phone system. The system acts as a hub for all types of communication, including voice, instant messaging, video conferencing, and data sharing. It's also an excellent way to get rid of a company's annual recurring expenses.
Furthermore, it is advised that rather than relying on a patchwork of resources that don't always work well together, you should concentrate on a single, straightforward solution with parts that are built to work together, i.e. a business phone system.
3. CRM Integration
CRM integration is another significant advantage of using a business phone system. Business phone systems allow a business CRM and phone system to work together. For example, when a call is received, customer account details will automatically appear on the receiving party's computer screen.
This is made possible with Caller ID technology. The receiving party will easily become acquainted with the client, their issue, and the solution offered, allowing them to enhance the overall customer experience.
4. Call Tracking
Analog phones' call log normally includes a name, phone number, and call time. However, in today's data-driven business environment, these details are not sufficient. Today's businesses must collect nuanced call logs data that can be analyzed to identify growth and improvement opportunities.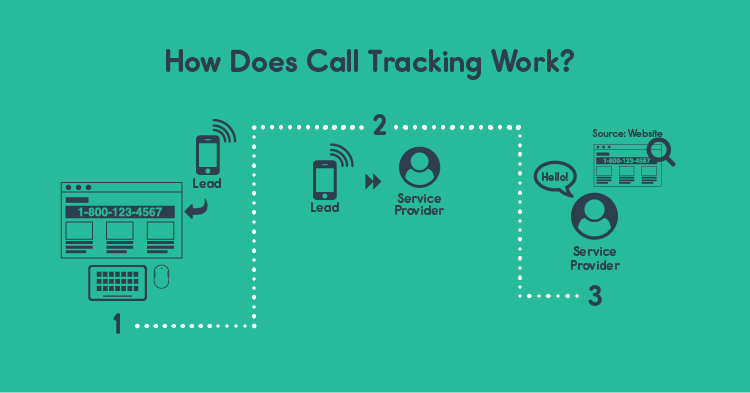 ( Source: boberdoo.com )
Later, businesses may produce accurate reports of call productivity, calls answered, and calls missed using these data. Also, these reports should be reviewed on a regular basis to see how companies can adapt their routines and practices to meet consumer demands.
5. Smart Pop-up Notifications
Smart pop-up alerts are purely a digital feature. Customers may use these pop-ups to be reminded of upcoming appointments, arrange future appointments, and pay bills over the phone, among other things.
The use of a business phone system also relieves office workers of the burden of remembering everything about their clients. The alerts guide employees through a step-by-step process to ensure that all customer issues are handled efficiently.
6. Marketing Messages and Music On Hold (MOH)
Music On Hold is a wonderful aspect of the business phone system. It enables companies to choose their own music or record a marketing message for customers while they are on hold. These personalized options can significantly enhance the customer experience.
You can play some good music to your customers when they are on hold or waiting for their call to be picked up, or you can use this feature to promote your newly released or upcoming products or services or a mega sale you are hosting next week.
7. Unlimited Calling
One of the major benefits of using the internet rather than landlines is that companies can make unlimited local and long-distance phone calls without worrying about the bills. The business phone system cuts down the cost of calling as calls are placed over the internet. Small businesses, especially those with customers in other area codes, can save time and money as a result of this.
Businesses that implement these phone systems will pay a fixed rate on both local and long-distance calls. Thus, small companies may concentrate on customer support rather than expenses without considering call frequency or long-distance costs.
Bottom Line
Getting a business phone system from the best service providers can have an immensely positive effect on your business. It will enable you to offer a better customer experience, centralize your communication infrastructure, and enhance your customer service approach. All of these advantages point to the fact that getting a business phone system would certainly be one of your best business decisions if you really want to expand your enterprise.