Business phone number is a crucial asset of your organization, and there are many ways you can use it to cater best customer services. 60% of customers make a call after getting a number from a local business, and 59%  of people call for all their queries. So, the benefits of getting a business phone number are numerous. 
Telephony communications hold a special place in every organizational communication. It maintains consistency within your business operation and never lets you miss a beat that creates a kiosk among employees. Having a business number boosts your organization's credibility and improves customer satisfaction. But before picking a business phone number, you need to analyze your business requirements then evaluate various options available for you.
What Are The Different Types of Business Phone Numbers that Supercharge Your Organization?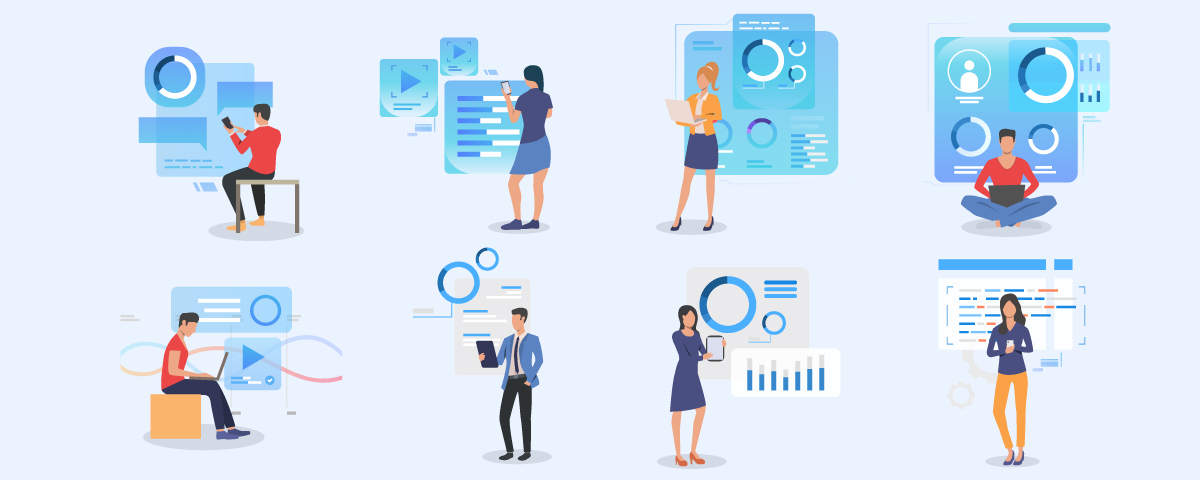 1. Local Business Phone Number
A local business phone number starts with an area code of any region, city, or state.  Most local service plans come with a free business number and offer unlimited calls and messaging to connect with your customers. With some extra fees, you can get more numbers. You can get this business phone number from a local company or Google voice. 
Google Voice offers free business phone numbers and various calling plans to separate your personal and business calls for business people. Also, you can use your computer to answer the calls.
How Local Business Numbers Supercharge Your Organization?
The local business number is the perfect pickup when you target the customers of a specific area or country because 94% of users look for a number to call a business after searching it online. Business phone number helps you lift business globally and make it easy for customers to connect with you.
Reasons to choose business numbers for your organizations:
Strengthen your local presence

Power your advertising campaign

Easy targeting of potential customers with their specific area

Create a credible and trustworthy image of the organization

Facilitates long-lasting relationship with customers
2. Toll-Free Phone Number
Toll-free numbers are the telephony business numbers that are distinct with three or four-digit codes such as 1-800, 888, 877, or more. These business numbers can be dialed from landlines without any charges for the person making calls with them. 
Toll-free numbers were brought up, especially for customer service calls. It is a free and convenient way to connect with your customers. Customers can also send a text on these Toll-free numbers; you must opt for text-enabled Toll-free business numbers for this.
Wireless callers can be charged for airtime minutes of calling if they don't have unlimited plans. 
How Toll-Free Phone Numbers Have the Power to Supercharge Your Organization?
Many VoIP service providers like CallHippo entitled you to a toll-free number. When the customer calls on a toll-free number, the call will be routed to a cloud telephony system run by a VoIP service provider. It saves a significant amount of cost and grabs more leads to supercharge your business.
Reasons to choose toll-free numbers for your organization:
Deliver better customer service and support

Retain loyal customers

Increase engagement and customer satisfaction rate 

Highly portable

Cost-effective and work as a marketing tool
3. Virtual Business Phone Number
A virtual phone number is a telephony number that is not tied with a specific phone or line. Traditionally, a phone number is provisioned for a single phone line connected with a single device. Now, virtual phone numbers remove this physical limitation and provide excellent control and flexibility to receive and reply to customer's calls.
When you opt for a cloud-based telephony system, a virtual number is provided by your service provider. And your calls will be managed on the web with the admin portal. Virtual numbers allow your business to change the destination of needs in real-time.
How Virtual Phone Numbers Supercharge Your Organization?
A virtual phone number is specially formulated to use for business purposes. Instead of using a single number for a single device, you can take virtual numbers to manage all calls that come in a virtual number to multiple destinations. 
Reasons to choose virtual phone number for your organization
Keep your number private

Easy to redirect or transmit the calls

On-time services to customers and employees

Cut the cost of telephony communication

Expand your reach with the customer and grow your business
How to Get a Business Phone Number?
Getting a business phone number is very significant for running your business smoothly and connecting with your customers flawlessly. All you need to do is take some steps and enjoy the unlimited benefits of having a cloud-based business phone number.
Steps you need to take for getting a business phone number:
Step 1: Pick the Right Phone System
There are many types of phone systems available for you, whether it is telephony or cloud-based. You need to choose a plan that compliments your business needs and suits your business size.
Small businesses and startups can't afford the heavy telephony bills and complex phone lines, and they must go for a cloud-based phone system that offers flawless communication on their tight budget.
Choose the most suitable phone system as per your business needs to reach your goals and facilitate proper communication within the organization.
CallHippo is a leading phone service provider that offers its exclusive VoIP and virtual phone services, which suit your business type and budget.
 Step 2: Select Your Business Phone Number
Before picking a virtual phone number, you need to analyze different business phone numbers available for you. As discussed above, there are three business numbers: local phone numbers, toll-free phone numbers, vanity, or virtual. 
Analyze each phone number with its usability and versatility and choose one representing your business flawlessly and fulfilling your communication requirements.
With CallHippo, you can get any business number at affordable prices. All its price packages are available on monthly and annual plans.
Step 3: Choose Your Device
After picking the business phone number, choose the device you want to access your phone number. If you prefer a virtual phone number, you don't need many devices to run your calls. All you need is an internet-enabled device, including a smartphone, computer, or laptop.
You can also level up your organizational communication by getting professional VoIP phones and other handsets specially designed to enhance the quality of business communication.
Connect with your service provider and take the prices of buying or leasing VoIP systems.
Step 4: Add Extensions
Adding extensions to your cloud-based telephony system is the best and convenient part of using a virtual phone number. You can add these extensions to every agent or employee in the organization and facilitate smooth communication whenever needed.
Takeaway: 
Keep your phone number private and pick a better option for your business communication. Get convenient access to virtual phone numbers and widen your communication horizons within the organization and with customers with CallHippo.