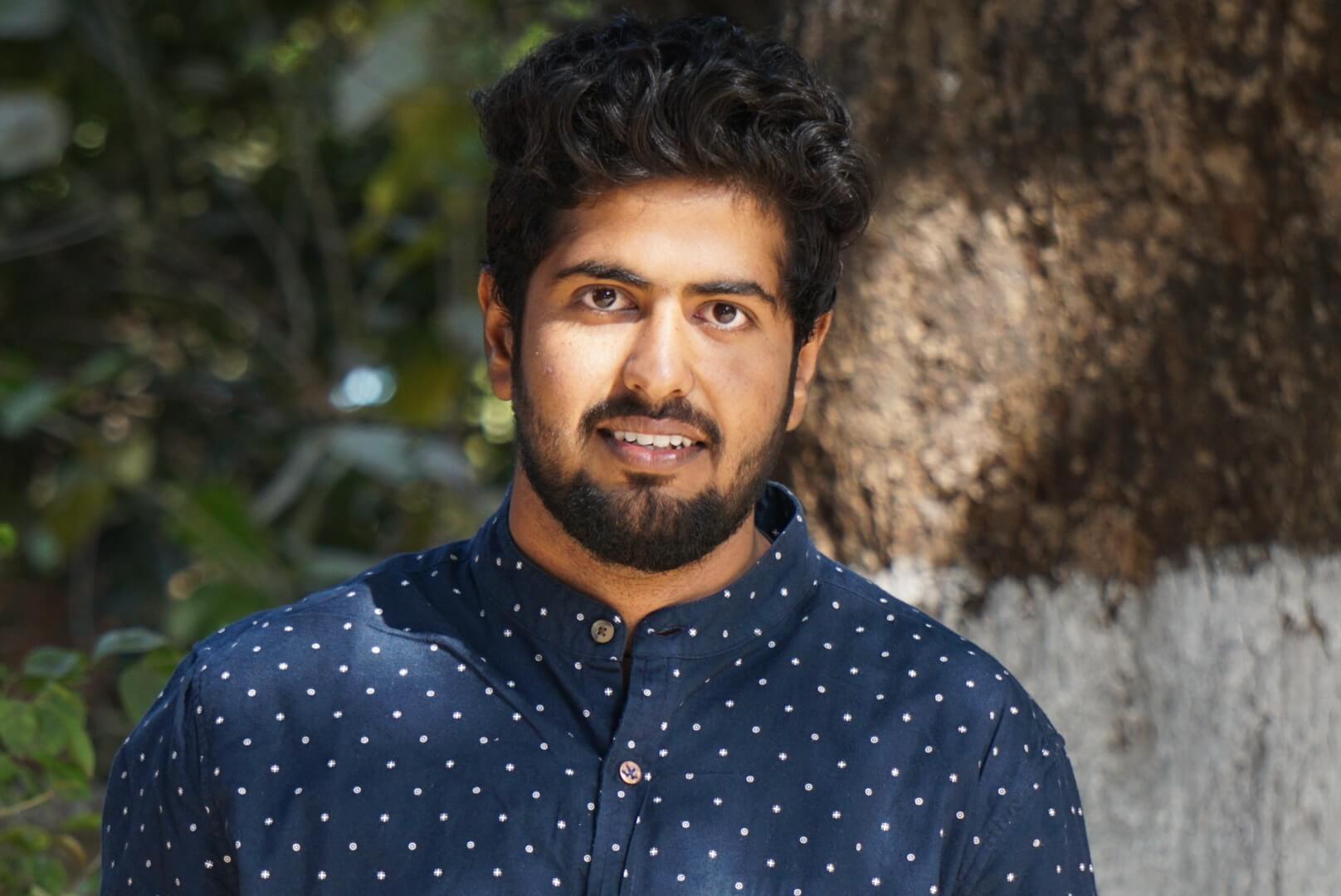 Reading Time:
11
Minutes
Published :
October 22, 2021
A small business phone systems are more than just a telephone in your office desk. It allows your small business to provide the best possible customer experience, be more productive, and save money.
The best phone system for a small business can decrease the cost of local calls by up to 40% and international costs by 90%. Voice over Internet Protocol (VoIP phone system) is a technology that permits you to make voice or telephone calls with the help of an internet connection as opposed to a regular phone line, which has been the adopted technique used for the last several years.
Besides, you can offer round-the-clock customer service by leveraging a business phone service without hiring too many support agents.
Still not convinced? Read on to know why you need a business phone system, the different types of small business phone systems, and how to choose the right one. We will also discuss the features you should look for and how to future-proof your phone setup. Let's get started!
Key Highlights:
There are three types of small business phone solutions: office landline, internet phones, and VoIP.
VoIP is the best small business phone service, owing to its rich features and low costs.
VoIP offers much-needed flexibility and mobility to work from home.
VoIP solutions are managed by third-party vendors, eliminating the need for in-house IT teams.
When choosing a VoIP system, look for features like auto attendants, voicemail, call barging, call recording, music on hold, and business tools integration.
Types of Small Business Phone Systems
Let's look at the three major office phone systems for a small business.
1 ) Office Landline
It involves using a landline and installing telephone lines on each desk. It is fixed at specific desks and requires you to install additional lines for every new connection.
2 ) Phones that use the internet
Also known as IP PBX, in this setup, phone calls can be routed between the internet and PSTN (Public Switched Telephone Network). It can be hosted on-premise or on the cloud (which requires an internet connection to access). However, it involves landline phones that use the internet to place calls instead of cable lines.
3 ) Voice over Internet Protocol (VoIP)
VoIP solutions for small businesses use software and an internet connection to manage calls. It replaces the need for desk phones, cables, and other hardware. You can even use your smartphone to make and receive calls while keeping your personal number anonymous.
Why Is VoIP the Best Choice for Small Businesses?
There are a lot of advantages to choosing the best phone for a small business. Here are some of them.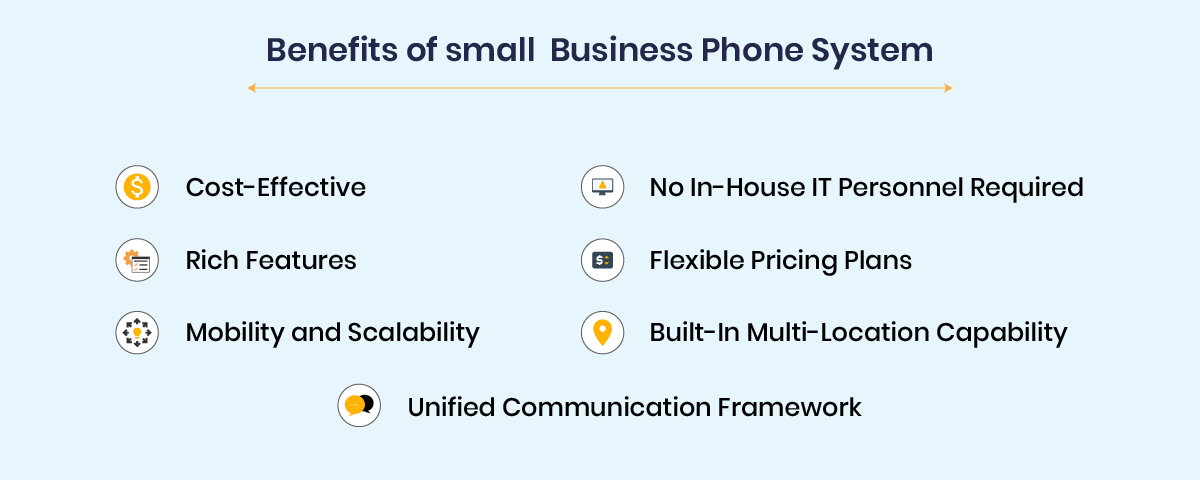 1- Cost-Effective
Telephone systems for a small business don't require you to purchase any hardware or equipment to handle calls. You also don't need to install telephone wires throughout your office. Since it is hosted on the cloud, all you need is an internet connection and a system (laptop, desktop, tablet, or smartphone).
Also, business phone service providers allow you to purchase local numbers of the city/country you operate in. This means even if you work in a different country than where you're physically located, you can reach out to your customers in that region at local call rates.
Another area business phone service helps save costs is human resources. You don't need IT experts to manage or upgrade your system. Your VoIP provider will take care of maintenance, upgrades, and installing security patches at no extra cost.
2- Mobility and Scalability
IP phone systems for small businesses are not tied to a specific location, device, or SIM card. This gives you the mobility to use them anywhere from any internet-connected device. If your small business has employees working from home, this can be a great advantage. Since you pay monthly, you can scale the system up or down as and when required.
3- Rich Features
Unlike traditional PBX systems, business phones for a small business are packed with features that can help your business grow rapidly. For instance, the call recording feature allows you to listen to your conversations later to determine common pain points and train new employees. Similarly, the call forwarding feature lets you redirect the call to another number when you are unavailable.
4- Flexible Pricing Plans
Small businesses generally run on a tight budget where it is important to save every penny for higher revenues. The best small business phone service leads to significant savings due to low initial investment and substantial long-term savings because of flexible per-month pricing plans.
Most hosted PBX system vendors customize tailor-made service plans so that organizations only need to pay for what features they actually use for day-to-day functioning. In addition, personalized pricing rates help ensure that companies meet their performance and cost requirements without burning a hole in the annual budget – a win-win situation for all parties.
5- No In-House IT Personnel Required
One of the biggest challenges for small-medium enterprises is maintaining technical IT staff to handle all their communication issues. With a phone system, your organization can avoid all maintenance hassles. Hence you do not need to hire IT personnel to maintain or upgrade your telephone lines.
IP phone systems for small businesses ensure that the core data is stored in the cloud and handled by the service provider. This eliminates the need to keep in-house experts for troubleshooting or maintaining equipment. As a result, there are no hassles or additional labor requirements, just a simple setup to start making or receiving business calls.
6- Unified Communication Framework
New age organizations require an agile and unified communication structure. In addition, they need flexibility, as many employees work from home or in remote geographical locations.
Telephone systems for a small business enable employees to work across multiple devices; all they need to do is connect to a high-speed Internet connection. Instant messaging, voice calls, video conferencing, live chat, and CRM integration can all be handled by an advanced business phone system – they are a one-stop communication solution!
Analytical tools and reporting capability are other useful features of a small business phone service. Managers can view essential metrics such as average call wait time, call duration, and agent performance. This facilitates better strategic decisions and promotes visibility in all key business operations.
7- Built-In Multi-Location Capability
Hosted VoIP Systems are a holistic solution for organizations that are operating from multiple geographical locations. It promotes better team collaboration and data sharing.
Unified communication control means that remote teams can work seamlessly and communicate on the same floor of an office building. It is the best way to boost accessibility and build a positive work culture in a growing organization that is scattered across various international locations.
Now the question is, was it always like this? Were businesses using VoIP for decades? Well, the answer is yes and no. Companies have been using VoIP for decades, but it was not always like this.
What Did the Small Business Phone System Industry Look Like a Decade Ago?
A business phone system is a software service. However, back in the year 2010, business phone systems were treated as hardware products. More importance was given to the hardware or the physical phone models rather than the software itself. Even the established phone system companies were not selling the business phone system back then. Instead, they were advertising and selling modern hardware – an entire trending office phone system along with maybe fax machines or other components.
A major challenge VoIP and small business phone solutions faced earlier was that most people had no idea what it was or how it worked. It is not like the technology was unheard of, but at that time, it was yet to prove its worth and make a mark in the industry.
However, it had an automated phone attendant who answered and routed customer calls depending on their query. For example, callers could choose whether they wanted to contact the sales team or the customer service team and so on. In addition, callers are given the option of selecting the language they are familiar with, and the automated assistant would then shift to their preferred language.
So, all in all, one can say that the small business phone system was still in the development stage back then. It was yet to take a concrete form and offer a rich and diverse feature set that would completely change the face of the telecom industry.
What Does the Small Business Phone System Industry Look Like Now?
Presently, the best small business phone service is loaded with features. They have so much to offer that they have become essential assets for every business. The old features launched in 2010 have been modified and upgraded, and brand new features have been added to suit modern needs.
Service providers no longer need to explain what small business phone service is and what they can achieve. The installation cost has almost come down to nil because VoIP systems no longer require a hardware device. The consumer pays only for the software. Different business phone service providers offer different pricing plans from which the customers can choose and pick the most suitable one for them.
Another major development in the small business phone sector is international calling. Global business connections have become so much easier thanks to VoIP. Earlier, companies setting up branches abroad incurred crazy telephone bills every month, trying to maintain an efficient line of communication between all branches. However, calls made using small business phone systems are essentially free, even calls that are made overseas. The user only has to pay for the data connection that is required to support heavy VoIP calls.
Apart from these major boosts that have given pace to the business phone systems industry, some minor adjustments have been made to these small business phone systems. The call quality is remarkably better, and the connection is seamless and uninterrupted.
How Does A Small Business Phone System Work?
If you think getting virtual phone numbers for your business will be a complicated affair, you are deeply mistaken! On the contrary, business phone systems facilitate seamless two-way communication through advanced technology and make life easier!
A small business phone system works just like a hosted website. Since the service is hosted by a third party, setting it up and operating it is a lot easier. In fact, it is just like using your smartphone. Plus, calls from your phone system can be forwarded straight to a line you choose, allowing you to utilize your cell phone or existing landline phone as your office phone.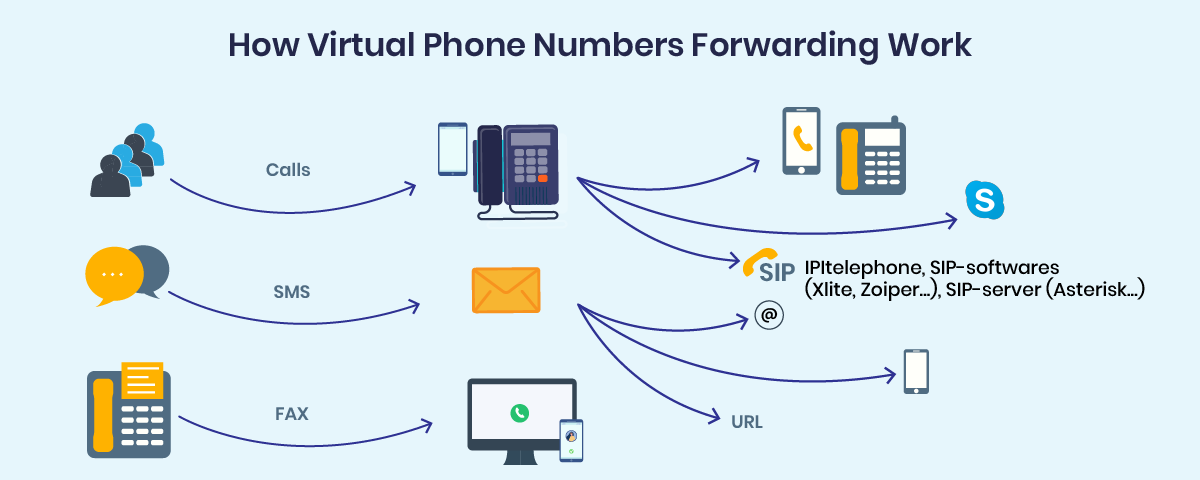 The caller dials a toll-free number, and the call is routed through a phone tree to a chosen cell phone or landline connection. From here, you have the option to divert calls to different extensions, helpful in reaching different departments or employees.
One of the biggest advantages of this type of phone system is that you can set up a small business phone number at the elementary level and upgrade or expand services as your business grows.
Choosing The Best Phone System For a Small Business: Features To Look For
Now that you know what a business phone system is, how it works, and why you should choose it, let's look at the features you should look for in the best small business phone service.

1. Auto Attendants
Professional greetings, routing calls, and converting voicemails to emails – all of these features are essential in every business today. It enables you to provide the best possible experience to each caller (even if you are unavailable to take calls). Since it works 24/7, you don't even need to hire a receptionist.
This automated phone system for small businesses will save you money and make you look more professional in front of your clients besides helping you in routing calls and providing clients with 24/7 assistance.
2. Find Me/Follow Me Call Routing
Another unique feature that the best small business phone must have is Find Me/Follow Me call routing. It is a feature that allows users to create a list of numbers where they can be reached if their primary number is unavailable. For example, if you receive a call at your desk phone but are not accessible, the call will be diverted to a number you have registered to the system after a specific period.
If you do not answer the phone at your home number, the call will be forwarded to your cell phone after a few seconds or rings. Once all of the alternate numbers have been exhausted, the system will leave a voicemail.
3. Voicemail To Email
According to a survey, an individual checks their email approximately 15 times or more in a day! This means this is a feature that can help you in more than one manner. Your voicemail will be delivered immediately to your email address, increasing efficiency and reducing the amount of time you would otherwise spend on a voice call.
This small business phone feature records a voicemail as an audio file, typically in mpg or. Wav format and delivers it to an email address. The receiver can then download the file directly from their email and play it on their smartphone or other device using a media player.
4. Call Barging
Call barging is a business phone service feature that allows you to attend live calls and speak with both the caller and the agent. The critical advantage of call barging is that it will enable managers to be more hands-on in quality assurance activities and coaching call center agents.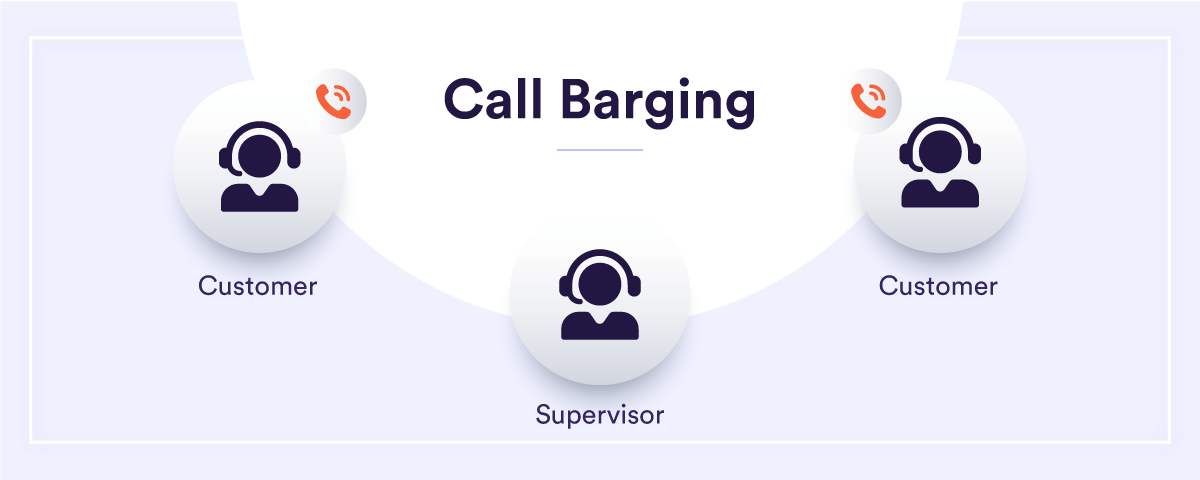 Other benefits of call barging include the ability to train call center personnel, give personalized service to VIP customers, reduce call escalation, and assure excellent customer support call quality.
5. Call Recording & Monitoring
Call recording is a safe method of storing audio data from phone conversations in the cloud. You can record both incoming and outgoing calls. Then, after you've recorded the call, you can listen to it as many times as you like to figure out where you went wrong in resolving the issue.
Likewise, The best small business phone system has another feature called call monitoring that allows you to monitor calls in real-time. For example, you may see which calls have been on hold for a long period, which calls have been routed, which calls have been received again, how many calls are in the queue, and so on. This information will ultimately assist you in developing better strategies that will improve your operations and enhance the client experience.
6. On-Call Coaching
This phone system feature lets you consult with your employees or senior team members while on the phone with a customer or client without interrupting anything or anyone. For example, suppose a new hire gets puzzled about something during a call or needs help from a senior on a company policy or a technical product feature.
In that case, they can seek help from the seniors without being noticed by the customer or client you are on the phone with.
7. Music On Hold
There is no denying that no company or employee ever likes to keep a customer's call on hold and keep them waiting while you try to address their problem since it appears to be unprofessional and repel the customers. At the same time, we are not saying that making them listen to music will help you either; however, it will undoubtedly make them believe that you are interested in assisting them.
Besides, using a phone system feature called Music On Hold is also an excellent way to inform your clients about the new products and services you are going to introduce soon. In addition, you may also spark their interest by telling them about a forthcoming contest and reward points.
8. Business Tools integration
The integration feature is critical to the success of any phone system. That's why the VoIP system you select must include swift and sophisticated integration technology that allows you to integrate your business phone system with a variety of other business tools and software. For example, if you bought VoIP for the financial industry, integrate the tools that are related to your business.
In a nutshell, the more tools you integrate with your business phone service, the more efficient your communication process will be, the better analytics you will get, and the better results you will achieve. For this reason, always choose a virtual phone system with an extensive and sophisticated integration feature.
9. Mobile Twinning
Given the popularity of remote work, this is the VoIP phone system feature that all small business phone systems should have. In addition, this functionality lets you use mobile devices as an extension of your business phone system.
Simply put, it's as if you've never left the office. While using the virtual business number, you will not have to wait for a beat before answering, transferring, or making calls from your mobile phone. Some of the advantages of mobile twinning include cost savings on data and calls, the ability to keep the phone active at all times, excellent communication, and so on.
10. Video Conferencing
Another phone system feature that you should check for when purchasing one is video conferencing. As the name implies, this function allows you to interact with other team members or organize virtual video meetings.
Moreover, most video conferencing tools allow for screen sharing, enabling you to present your screen to other users and assist them in understanding your papers, strategy, or any critical facts better. Aside from the technological aspect, video conferencing allows you to stay in touch with your colleagues, keeping you mentally happy.
Conclusion
Small Business phone systems have quickly become the go-to choice for phone communications. It allows small businesses to reach prospective clients, interact with teammates, and make international calls without affecting their budget. Plus, it comes with tons of advanced features.