Get a UAE Virtual Number in Less than 3 Minutes
Connect seamlessly with your UAE customers
A UAE virtual phone number enables you to connect with UAE clients over the Internet without requiring any physical presence. It benefits entrepreneurs and SMEs by providing an easy way to interact with UAE customers, boasting the business reach, and enhancing communication efficiency.
CallHippo virtual UAE numbers are available in 4 different pricing plans, as listed below. Pick the plan that aligns with your budget and requirements.

A. Basic: $0/user/month
B. Bronze: $16/user/month
C. Silver: $24/user/month
D. Platinum: $40/user/month
Buying a UAE virtual number from CallHippo lets you explore a plethora of cutting-edge features that are specifically designed to improve your business communications.

Power Dialer and Global Connect
Voice Broadcast System
Gamification
Skill-based Call Routing
Automatic Call Distribution (ACD)
Powerful AI-enabled Dashboards
Advanced, Real-time Analytics
Interactive Voice Response (IVR)
Trusted By 4000+ Global Brands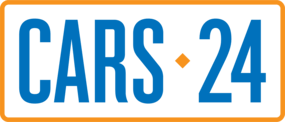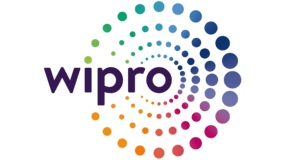 Dominate the UAE Market with a +971 phone number
With a +971 UAE phone number, you can easily enter the UAE market. Increase your reach, strengthen communication, and gain the trust of potential clients in the UAE.
Build ties with UAE clients and prospects with ease.

Improve the quality of communication and customer service.


Easily attract new business prospects in the UAE.

Increase professionalism and credibility in the UAE market.
Why Do You Need UAE Virtual Numbers?
Being a customer-focused modern firm, you need to have a significant presence in the UAE market. Investing in a UAE virtual phone number is essential for this.
Increase your business's reach in the UAE without investing in a physical setup.
Create a local presence to acquire the trust of UAE clients.
Take advantage of low-cost international calling to the UAE.
Improve the efficiency of business operations and call handling.
Provide your UAE clients with a well-known local phone number to call.
Leverage Power Dialer and Global Connect, two advanced call options.
Grow your business internationally by reaching out to UAE clients.
Benefits of UAE Phone Numbers
Obtaining a UAE phone number for your company enables you to enjoy numerous advantages. Four major ones include nationwide reach, cost savings, improved productivity and valuable insights.
Regional presence
With our UAE virtual phone numbers, you may acquire your clients' trust and establish a local presence in the UAE market. Expand your business's prospects and create a solid regional existence that appeals to customers in the UAE and around the world.
Cost-effective
Reduce the cost of international calls while erasing the requirement for physical infrastructure. You may save money on resources by ensuring economical communication alternatives that are adapted to your company's needs with CallHippo's virtual numbers for UAE.
Improved productivity
With CallHippo's UAE online numbers, you can increase team efficiency and streamline interaction with clients. Take advantage of simple call management, smooth collaboration, and a variety of robust features that boost the productivity of your team.
Valuable Insights
With our UAE virtual phone numbers, you may access a wealth of consumer preferences and call metrics. Embrace data-driven approaches and leave competitors behind with CallHippo's comprehensive solutions.
How To Get a UAE Virtual Number?
Step 1: Sign up on CallHippo.
Step 2: Choose UAE as the country and pick the desired region.
Step 3: Select the type of UAE number that you want.
Step 4: Decide on a price plan, then pay for it.
Step 5: Set up the system, import your contacts, and begin calling.
Features of the UAE Virtual Number
UAE Toll-Free Numbers from CallHippo might help you increase your customer service capacities in the UAE. Allow clients to call your company at their leisure, thereby upholding your professional image.
More Countries for Virtual Phone Number
Start your
Free Trial

today

CallHippo– Top Virtual Phone System Provider for Modern Businesses & Remote Teams.
Buy Numbers
Add Users
Start Calling
Start Free Trial
Frequently Asked Questions
Yes, CallHippo offers a simple number porting solution that allows you to transfer and keep your current UAE phone number. You can maintain uninterrupted connections while continuing to support your valued consumers.
No, you cannot get a completely free UAE virtual number for WhatsApp from CallHippo or any other leading provider. However, for only $16 or by enrolling in Callhippo's Bronze subscription, you may receive more than simply a free Dubai virtual number for WhatsApp.
Yes, with your UAE virtual phone number, you can receive and make calls from any corner of the world.