Get A France Virtual Number
Grow Business Exponentially With French Numbers and Get A Competitive Edge
A France virtual phone number is a number that operates over the web and allows to establish a local presence in France without a physical office. It benefits companies looking to broaden their client base and improve accessibility. You can forward calls to this number to any device worldwide. It's a convenient way to connect while projecting a local image.
CallHippo offers a variety of France virtual numbers, presented in four distinct pricing plans. Opt for the option that aligns perfectly with your requirements and financial preferences.

A. Basic: $0/user/month
B. Bronze: $16/user/month
C. Silver: $24/user/month
D. Platinum: $40/user/month
To more effectively address the distinct requirements of our clients, we have endowed our French phone numbers with inventive functionalities.

Voice Broadcast System
Powerful AI-enabled Dashboards
Call Cascading
Power Dialer and Global Connect
Automatic Call Distribution (ACD)
Advanced, Real-time Analytics
Interactive Voice Response (IVR)
Trusted By 4000+ Global Brands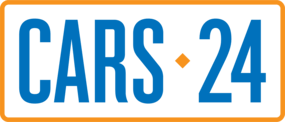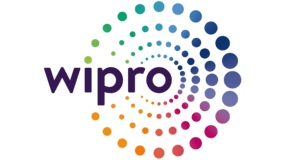 Rule the French Market with a +33 Phone Number
You can survive in the thriving French market by utilizing CallHippo's +33 virtual French phone number. These digital numbers enable you to create a robust foundation in France, which aids in advancing and triumphing your enterprise.
Enhance your business visibility within local French markets.

Elevate customer support through 50+ communication features.

Reduce expenses linked to global communication and maintenance.

Offer uninterrupted customer assistance 24/7 for prompt support.

Monitor and improve customer support endeavors through valuable insights.
Why Do You Need France Virtual Numbers?
Do you want to lower operating expenses, expand internationally, provide the best possible service to your French consumers, or run a customer-driven company? If you answered "yes" to any of the above questions- you need a virtual French phone number.
Engage a sizable audience all around France and explore new markets.
Gain a brand reputation by using specific regional phone numbers.
Save money on international calls and do away with the necessity for real offices.
Calls can be forwarded to any device, ensuring you never miss a chance.
Continually be accessible to meet customer support needs.
Track and analyze call data for better decision-making
Integrate the solution into multiple different tools and apps without hassle.
Benefits of France Virtual Numbers
Obtaining a France virtual phone number has a lot of benefits for your company. The main benefits are a wide national reach, higher productivity, lower costs, and improved data insights.
National Presence
Our virtual numbers make business communication with French clients possible whether you are physically absent in France. No worries about time zones! The virtual French mobile numbers promote long-lasting relationships with your target market by fostering trust and increasing client engagement.
Improved Productivity
Your team can efficiently and expertly handle calls from anywhere with CallHippo France virtual lines, reducing missed calls and response times. It guarantees constant access to customers and potential customers, improving customer satisfaction and overall productivity.
Reduced Costs
France virtual phone numbers from CallHippo are an affordable way to establish a strong presence in the French market. We provide reasonable pricing solutions customized to meet unique business demands. Choose the strategy that precisely satisfies your needs.
Improved Insights
We at CallHippo appreciate the value of insights. Our solutions are built with robust dashboards and analytics, giving you the tools to thoroughly understand your clients. It allows you to quickly improve your strategy, which produces better outcomes.
How To Get a French Phone Number?
First, sign up with CallHippo.
Select France as the country, along with the preferred region.
Next, choose your preferred type of French number.
Select a plan and make the payment.
Configure the system, import contacts, and make calls.
Features of Virtual French Number
Using toll-free numbers from CallHippo can widen your business potential in France. Give customers a free medium to reach you to improve customer service and increase sales.
More Countries for Virtual Phone Number
Start your
Free Trial

today

CallHippo– Top Virtual Phone System Provider for Modern Businesses & Remote Teams.
Buy Numbers
Add Users
Start Calling
Start Free Trial
Frequently Asked Questions
Yes, CallHippo provides detailed call analytics for your virtual French number. With our user-friendly analytics tools, you can effortlessly monitor call data and performance and make informed choices. Boost your business in France today!
Create an account on CallHippo, choose a French number, and then connect it to your WhatsApp to get a French number for WhatsApp. CallHippo offers seamless integration for your communication needs.
Yes. While gaining access to the benefits of a France virtual phone number, you can keep your existing phone number. You can manage contacts both personally and virtually without hassle.