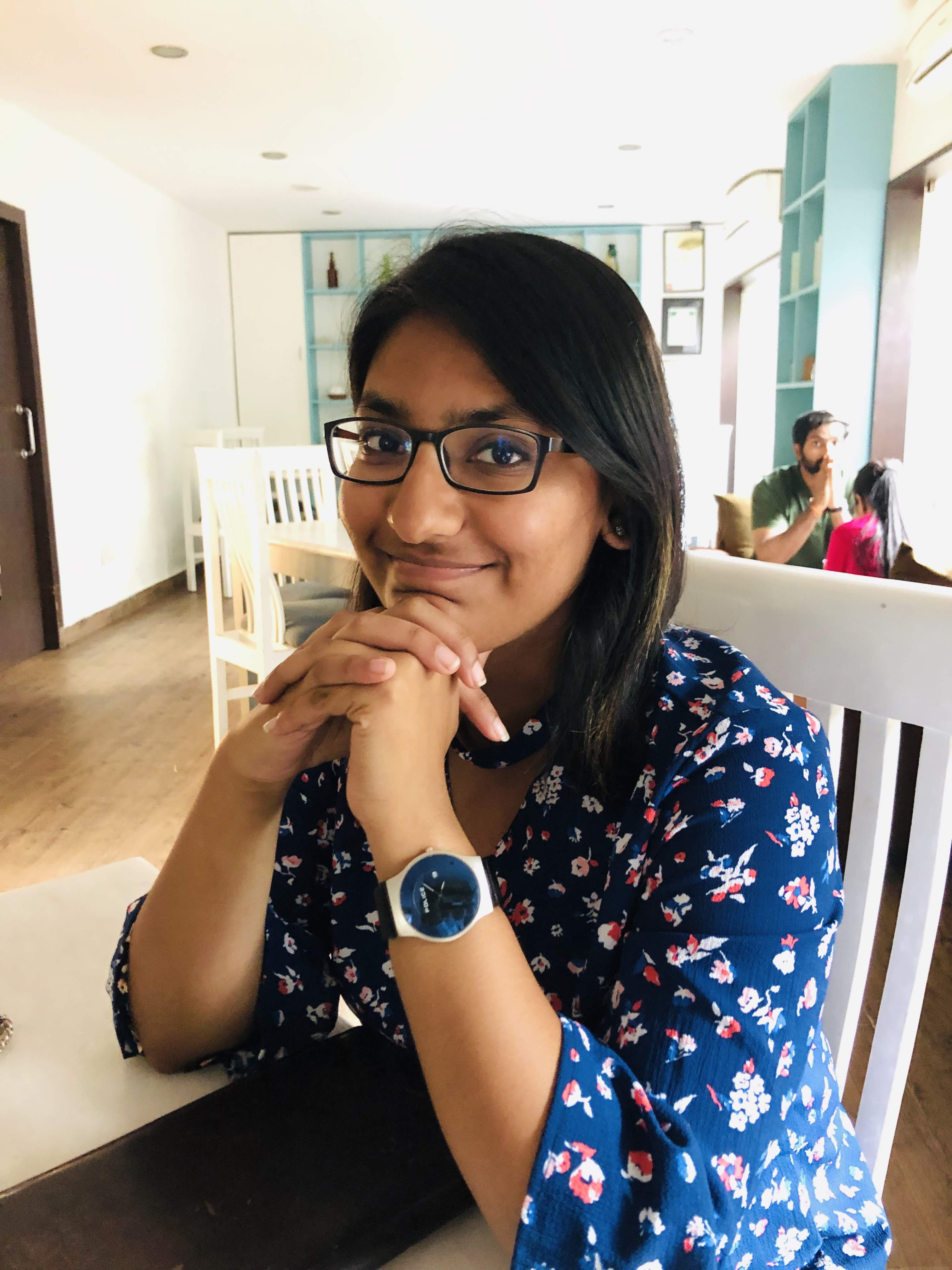 Date: November 25, 2022
The new VoIP phone technology has spread like wildfire across the globe, connecting people like never before. Before we go into the details of how international phone numbers work around the globe, let us first understand what exactly is VoIP and how it operates.
Most of us are already pretty well versed with the concept of Voice over Internet Protocol or VoIP calling. However, for the benefit of those who are not yet familiar with this technology, let me explain a little further. 
What is VoIP Calling?
VoIP is a technology that routes its calls through the internet rather than the traditional Public Switched Telephone Network (PTSN). Thus, VoIP users are issued a virtual phone number that travels through the internet, connecting the user to various parts of the globe.
What is meant by an international phone number?
International phone numbers are just like any other ordinary phone numbers. Then how are they different from your normal ten digit phone numbers? Well, the difference lies in the fact that international phone numbers are hosted on the process of a cloud phone system and not on a physical device. It might not seem like much of a significant difference, but it can completely change the way you connect with those at the other end of the globe.
International phone numbers for businesses
Global expansion is a dream for every entrepreneur starting a business. However, taking your business global with business phone number can be a daunting feat. One is faced with several challenges like selling to a new clientele, keeping up with different time zones, communicating in various languages, connectivity and management problems and the list goes on.
To tackle and conquer such problems, it is imperative that you stay connected with all your branches and operatives around the world. Whether you accept it or not, international phone numbers go a long way in helping you take on the global expansion that you have been dreaming of.
Business phone numbers can help you operate in various parts of the globe, sitting right where you are. No more outrageous phone bills, hassles or communication gaps. Global expansion can now become a dream come true! 
How do these virtual phone numbers actually work?
International phone numbers promise a whole of things – low call costs, greater connectivity, seamless call quality. Now you must be thinking that how do they plan on fulfilling all these promises? How do these virtual phone numbers actually work? 
Here is how they work. When you get yourself a virtual phone number of another country, you actually get a local number of that country for example, if you buy El Salvador mobile numbers, it means you have an El Salvador local number. Whenever someone calls that virtual number, the call is first routed to the virtual local number and then to your actual phone number over the internet. Since the call is technically connected to a local number, international call charges are not incurred. Genius, isn't it?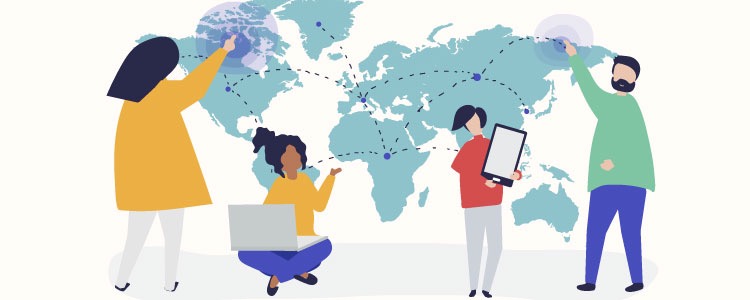 Benefits of getting various international phone numbers for your business
International phone numbers bring with them a whole lot of features and advantages. They can completely change the way you do business and communicate with your customers and employees. It brings with it a lot of real time benefits that can lead to an increase in sales and benefit your business significantly. They also offer a wide range of features to choose from which automate mundane tasks and make your life so much more easier.
Let us see what they are.
1. Easily connect with your global customers – anytime, anywhere
Managing clients halfway across the world is no easy feat. You need to provide them with top notch customer service in order to set up your brand internationally. However, staying far away in another corner of the world does not make it any easier.
This is where a major benefit of having international phone numbers comes in. Features like global connect can help you overcome the miles between you and your international client and provide them with the best possible customer service.
One of the most challenging aspects of providing service to global clients is the different time zones that you both live in. What may be daytime and working hours for you might be bed time for your client. The global connect feature lets you know the time zone which your customer is living in, and helps you determine whether or not it is the right time to contact them.
2. Get yourself a virtual assistant which is always at your service
Another important feature of international phone numbers is the virtual assistant which is at your service 24*7. Even when you have wrapped up for the day, your virtual assistant will be there to attend to your clients.
Suppose your global client calls you about an order or a problem that he is facing. But it is already past midnight according to your time zone and you are sound asleep at home. Who will then attend to the call of the customer? How will you keep up your super fast customer service? 
Your virtual assistant will do the job for you. Simple! It can record the customer's complaint so that you can get back to it first thing in the morning. This way, your customer does not need to call back again and again until he reaches you. In case you are unavailable, he can simply leave a message for you.
3. No need to pay heavy international call charges anymore
One of the major set backs faced by businesses during global expansion are the huge phone bills that are racked up every week. Before venturing out into the international market, most business owners think, "It's just a phone bill, how much could it possibly be!" It is not until they are too deep into the mess when they realise how expensive it really is.
It is not uncommon for large multi national companies to rack up phone bills worth thousands of dollars during global expansion. Lead generation, customer follow ups, maintenance and customer service, management and advertising all require large amount of talk times. But then what should one do to deal with this problem?
Again, international phone numbers are the answer! As mentioned earlier, they route all your calls through local numbers, thus cutting down on the exorbitant international call charges. You only need to pay normal local call charges even for your international calls. This could save your company millions in the long run.
4. Make sure your customers get transferred to the correct representative
Another thing that international phone numbers do for you is transfer your calls. It might seem like a mundane, trivial job but it is a very important aspect in terms of good customer service. Let me tell you how.
Suppose a customer calls you with a query. They get directed to the wrong representative. Again, they are asked to hold while their call is transferred. It may so happen that the receptionist gets confused and agains transfers it to the wrong representative. Imagine how frustrating it will be for the customer, waiting while their calls are constantly being transferred! 
Mistakes are made by humans, not machines. Thus, your receptionist might get burdened with calls during the prime service hours and make blunders, but your machine won't. No matter how high the traffic is and how many calls are coming in, your automated virtual assistant will route them to the designated representative. 
5. Give priority to your customers and make them feel special
Everybody likes feeling special and cared for. No matter how good your product is, you will never be able to top a business that provides excellent customer service and caters to every need of their customers. Good customer service is made up of many little things that you can do to make the customer feel special.
For example, when your business goes global, you will have customers from different countries who speak in different languages. Using the IVR feature, you can customise the greeting message to welcome the customers in their native language. You can also change and alter the greeting message to suit different occasions and festivals.
Do you get bored when you call somebody and are put on hold? Obviously, everybody does! So do your customers. Using international phone numbers and the concept of VoIP calling, you can now entertain your customers with on hold music or any announcements or messages that you may want to deliver to the customer. 
Small considerations like this will not only keep your customers happy and satisfied, but will also lead to an increase in your sales. 
6. Pick and choose from a wide array of exciting features
As I have already mentioned several times before, international phone numbers come with a wide array of features that you can avail of. Features like call recording and call forwarding can come in handy in many situations.
You can record sales calls and use the tacky ones to train new recruits or teach your team how to deal with difficult clients. Call recordings also come in handy in case of any disputes or misunderstandings with customers. 
Imagine a situation where you are getting another call while you are on line with a customer. In such situations, the call forwarding feature proves to be extremely useful. It forwards or transfers the customer's call to another representative without their knowledge. 
Apart from this, features like call analysis and reports help you view your phone records. You can analyse the call volume, the number of missed calls and several other call demographics to help you run your business better. It can help you with decisions like hiring more number of sales representatives when the call traffic is maximum. 
International phone numbers prove to be the ultimate win-win situation for everyone. It enables your business to easily expand internationally, thus keeping your company happy. It integrates your phone system and helps you manage your employees better, thus keeping you happy. It enable you to improve customer service for your clients, thus keeping them happy.
Come join us at CallHippo to get the benefits of international phone numbers and take your business globally. We provide virtual phone numbers and VoIP services to more than 50 countries including US, UK, Canda, Denmark virtual number across the globe. Your business could be next. Sign up and get started in just 3 minutes!