Get a Poland Virtual Number | Try for Free
Empower Your Business Presence in Poland with a virtual number.
A Poland virtual phone number is a telephone number in Poland that is not tied to any physical device, and routes calls over the internet. It is cost-effective, help build rapport with local customers and vendors, and can be acquired within minutes. Poland's virtual number has features that help enhance callers' experiences, including a power dialer, call forwarding, smart, call routing, and voicemail. Furthermore, analytics and call recording help understand to customers so you can better address their needs.
CallHippo Poland number comes in 4 plans, as listed below. Pick the one that best meets your requirements and fits your budget.

A. Basic: $0/user/month
B. Bronze: $16/user/month
C. Silver: $24/user/month
D. Platinum: $40/user/month
Every Poland virtual phone number from CallHippo comes with features that help improve customer experience and boost productivity. Here are some of them.

Interactive Voice Response (IVR)
Automatic Call Distribution (ACD)
Call Cascading
After Call Work
Feedback for Calls
Advanced, Real-time Analytics
Gamification
Trusted By 4000+ Global Brands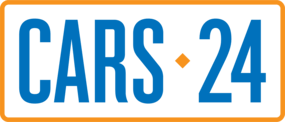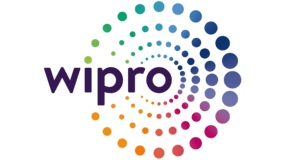 Expand Your Presence in Poland With a Local +48 Phone Number
Expand your reach and establish a local presence in Poland's thriving marketplace without the costs and hassles of physical expansion. Let customers know you're one of them with a number with a local code, like 12 for Krakow or 22 for Warsaw.
Build trust and credibility by using your Poland virtual number in ads.

Forward calls from your new Poland number to anywhere globally.

Avoid high costs of travel and long-distance calling with Poland virtual numbers.

Improve discoverability online with a Poland phone number and boost local SEO.
Why Do You Need a Poland Phone Number?
Acquiring a Poland phone number enables seamless communication and business transactions within the country without requiring a physical presence. Get your Poland number to expand your customer reach, appear more local, and tap into new markets and opportunities.
Advertise products locally using the Poland phone number
Make and receive calls from Polish customers with lower costs
Establish local credibility and trust with Poland's virtual phone number
Create a dedicated business line for Poland operations
Support remote staff and teams working with Poland clients
Build relationships with Poland partners using a dedicated number
Appear in Poland phone directories to get discovered locally
Benefits of a Poland Virtual Number
Without expensive physical offices and staff, a Poland virtual phone number offers significant cost savings while enabling you to advertise nationwide and acquire customers across regions with localized numbers. Let's explore the benefits.
Flexible Call Handling
Virtual numbers provide flexibility to forward calls from your Poland number to any global number. You can also configure multiple departments under one Poland number and route calls intelligently to the right agents or teams.
Cost Savings
A Poland virtual number saves on costs compared to establishing physical operations and staff in the country. It also reduces long-distance call charges. And there are no huge upfront costs, making it perfect for businesses of all sizes.
Expand Customer Base
Widen your reach with a Poland virtual number. You can advertise and acquire customers nationwide without needing local offices everywhere. Or you can get local numbers for different regions to strengthen your presence.
Scale Flexibly
Easily add or remove Poland virtual numbers as your business grows in the country. You can expand toll-free lines and local and vanity numbers at nominal costs. You can even get temporary numbers for marketing campaigns.
How to Get a Polish Phone Number?
First, sign up with CallHippo.
Select Poland as the country and choose your preferred region/city
Pick your preferred type of Poland phone number
Choose a package that meets your requirements and make the payment
Configure the system, import your contacts, and start making calls
Features of a Poland Virtual Phone Number
Acquire a Poland toll-free number that customers can call from anywhere in the country for free. One nationwide toll-free number increases accessibility and expands your reach across Poland.
More Countries for Virtual Phone Number
Start your
Free Trial

today

CallHippo– Top Virtual Phone System Provider for Modern Businesses & Remote Teams.
Buy Numbers
Add Users
Start Calling
Start Free Trial
Frequently Asked Questions
Yes, you can use the Poland number for WhatsApp after acquiring it from CallHippo. Our number allows you to verify it on WhatsApp using SMS services for free.
A Poland virtual number from CallHippo costs $0 per month. Its features include click-to-dial, SMS, global connect, voicemail, and smart switch. However, you can upgrade to a premium plan (starting from $16) for advanced features, such as skill-based call routing, campaign management, call cascading, holiday routing, etc.