Get A Bahrain Virtual Number
Establish a robust presence in Bahrain without any physical presence.
A Bahrain virtual phone number is an online telecommunication service that enables global callers to connect with ease. This service comes with a range of functionalities including a robust dialing system, smart call routing, call performance analytics, and additional features. Bahrain virtual numbers make it easier to communicate internationally, increase accessibility, and are essential for promoting corporate expansion.
CallHippo provides a choice of four unique virtual phone number options in Bahrain. Just select the one that best suits your needs and budget.

A. Basic: $0/user/month
B. Bronze: $16/user/month
C. Silver: $24/user/month
D. Platinum: $40/user/month
We've improved our Bahrain virtual phone numbers with a variety of cutting-edge features to better meet the unique demands of our customers, including:

Call Recording
Call Routing
Virtual Fax
Conference Calling
Call Queuing
Call Analytics
Call Screening
SMS Messaging
Time of Day Routing
Number Porting
Trusted By 4000+ Global Brands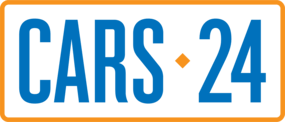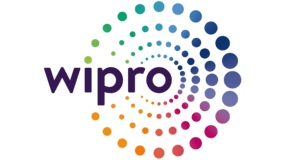 Dominate the Bahrain Market with a +973 Phone Number
Numerous benefits that the virtual number +973 Bahrain provides can greatly increase your company's success in the Bahraini market. Here's how it can benefit your business:
Increase your influence in Bahrain's regional markets by easily expanding or establishing operations.

Maintain a high level of professionalism and order by clearly separating your personal and professional communications.

Stay accessible to clients 24 hours a day, offering prompt help and support.

Utilize more than 50 communication options to improve your customer support offerings and boost engagement and satisfaction.
Why Do You Need Bahrain Virtual Numbers?

Whether you're a growing startup, a multinational corporation, or a freelance professional, having a Bahrain virtual phone number is crucial for various reasons:
Use regional area codes to increase your visibility and win more customers.
Through efficient communication methods, broaden your global reach.
Improve client connectivity and your company's efficiency.
Improve the perception of your brand while effectively catering to regional tastes.
Increase market penetration, expand your reach, and lower call costs.
Increase customer accessibility by offering toll-free options.
Benefits of Bahrain Virtual Numbers
You can get a number of benefits by getting a Bahrain virtual phone number, including expanded coverage, lower prices, and improved customer service.
Regional presence
By using our services, you can access a number of Bahraini area codes to strengthen your regional presence. Our Bahrain virtual numbers assist you in building a local reputation and solidifying relationships with your clients.
Cost-effective
With our four pricing tiers, which begin at zero dollars, we provide unmatched affordability. With the help of our Bahrain virtual numbers, businesses of all sizes may communicate for less money while scaling up easily.
Improved productivity
Our wide collection of 50+ call management and collaboration capabilities will increase your team's efficiency. Our Bahrain virtual phone numbers strengthen your business operations, resulting in more productivity and better client connections.
Valuable Insights
Utilize our extensive collection of 50+ call management and collaboration capabilities to increase the efficiency of your team. Your business operations will be greatly accelerated by our virtual phone lines in Bahrain, which will increase productivity and enhance client connections.
How To Get a Bahrain Virtual Number?
Step 1: Sign up with CallHippo first.
Step 2: Select Bahrain as your nation and the area you desire.
Step 3: Next, decide what kind of Bahrain virtual phone number you want.
Step 4: Select an appropriate plan and complete your payment.
Step 5: Set up the system, add contacts, and start placing calls.
Features of Bahrain Virtual Number
Bahrain Toll-free Numbers
Enhance customer engagement with toll-free numbers in Bahrain. By removing obstacles to contacting, encouraging inquiries, and improving customer satisfaction, you can improve the reputation of your company.
More Countries for Virtual Phone Number
Start your
Free Trial

today

CallHippo– Top Virtual Phone System Provider for Modern Businesses & Remote Teams.
Buy Numbers
Add Users
Start Calling
Start Free Trial
Frequently Asked Questions
CallHippo provides easy CRM software connection. You may easily make and receive calls from within the CRM platform once you've connected your Bahraini phone number.
CallHippo provides Bahraini virtual phone numbers at highly competitive rates. It also provides a variety of calling tools that can improve your customer service. Additionally, its support staff is available 24/7 to help you with any questions you may have.