Japan Virtual Phone Number
Expand your reach in Japan through virtual phone numbers.
A Japan virtual number is a phone number that is not tied to any device or location. Unlike traditional mobile numbers that use cell towers, it uses the internet to route calls. You can get a Japan virtual phone number anywhere to build rapport with local customers. Virtual numbers come with advanced features, such as a power dialer, auto attendant, ring groups, voicemail to email, call barging, and call analytics.
CallHippo has four plans for Japan virtual phone numbers, each designed for businesses of different sizes and budgets.

A. Basic: $0/user/month
B. Bronze: $16/user/month
C. Silver: $24/user/month
D. Platinum: $40/user/month
Every Japanese virtual number from CallHippo comes with features that can make the customer experience memorable, including

Interactive Voice Response (IVR)
Automatic Call Distribution (ACD)
Call Cascading
Power Dialer
Feedback for Calls
Advanced, Real-time Analytics
Gamification
Trusted By 4000+ Global Brands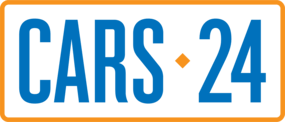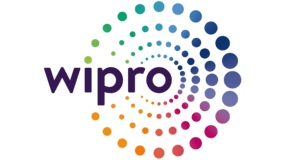 Mark Your Presence in Japan With a +81 Phone Number
Establish credibility in Japan using a local number. Japan virtual numbers transcend borders, enabling remote access while fostering trust, efficient communication, and cost-effective operations.
Forge instant trust with a recognizable Japanese area code

Gain insights into the Japanese market using call analytics

Capture leads and customers with dedicated Japan numbers

Integrate with third-party tools to create automated workflows
Why Do You Need a Japan Virtual Number?
When you get a Japanese phone number, you can expand your customer base in the country, advertise products locally, assist your customers 24/7, and reduce your phone bills. Here are some more reasons to invest in a Japan VoIP number.
Get started instantly without the hassle of physical infrastructure
Tap into Japan's vast market and connect with customers effortlessly
Present a professional image that resonates with Japanese clientele
Offer round-the-clock support and service to customers in Japan
Tailor your approach to Japanese clientele needs
Craft targeted campaigns by understanding Japanese customer preferences
Appear in Japan's phone directories to get discovered locally
Benefits of CallHippo Japan Phone Number
The four primary benefits of the CallHippo Japan phone number are seamless setup, brand localization, professional image (via advanced features), and easy scalability. Let's explore these benefits in detail.
Agile Setup
Establish a local identity, resonate with customers, and tailor your strategies for impactful, culture-specific marketing. Set up swiftly and efficiently, ensuring swift engagement with the Japanese market.
Brand Localization
Leverage familiar area codes to create an immediate rapport, fostering trust and reinforcing your commitment to the Japanese market. Craft experiences that feel authentic and relatable, enhancing customer engagement and loyalty.
Professional Image
Impress with a dedicated local number, showcasing your commitment to quality service and creating a lasting impression of reliability and excellence. Enhance customer experience by utilizing features like interactive voice response to welcome them in local languages.
Scale Flexibly
Get more virtual numbers as your business grows in Japan. You can get local, toll-free, or vanity numbers at nominal costs. You can even add more users and extensions for each number or buy temporary Japan virtual numbers for marketing.
How to Get a Japan Phone Number?
First, sign up with CallHippo.
Select Japan as the country, along with the preferred region.
Next, choose your preferred Japan virtual phone number type.
Select a plan that suits your needs and make the payment.
Configure the system, import contacts, and make calls.
Features of a Japan Virtual Phone Number
Enhance customer engagement with toll-free numbers in Japan. Encourage inquiries and feedback across the country, building a strong rapport that reflects your commitment to their needs.
More Countries for Virtual Phone Number
Hear More From Companies Like Yours
See how your industry peers are succeeding with CallHippo.
27% Increase in Business Growth Using CallHippo
The Leading Global Marketplace For Learning And Instruction increased their growth by 27% using Callhippo's business phone solution
Aspire to Boost Team Productivity by 40% Using CallHippo VoIP.
Aspire, the Foremost Financial Management Firm, Increased a 40% Productivity Leveraging CallHippo's VoIP Solution.
ActionEdge Increased its Revenue by 40% Using CallHippo.
ActionEdge, a Leading Market Research Service Provider, Achieved a 27% Growth Utilizing CallHippo's Business Phone System
Times Internet Aims for 27% Productivity Boost with CallHippo.
Times Internet, a Premier Digital Media Company, Enhanced Efficiency by 27% with CallHippo's Business Phone Solution.
Start your
Free Trial

today

CallHippo– Top Virtual Phone System Provider for Modern Businesses & Remote Teams.
Buy Numbers
Add Users
Start Calling
Start Free Trial
Frequently Asked Questions
Yes, you can get a Japan virtual number for WhatsApp from CallHippo. Our text messaging capabilities allow you to verify your account seamlessly.
A Japanese phone number from CallHippo starts at $0. Its features include click-to-dial, SMS, global connect, voicemail, and smart switch. However, the premium plan (starting from $16) offers advanced features, such as skill-based call routing, campaign management, call cascading, and more.