Get An Argentina Virtual Number
Stay connected, stay competitive: optimize your business with CallHippo.
CallHippo Argentina virtual phone number is available in 4 different options– as listed below. Choose the one that best meets your needs and fits your budget.
CallHippo Argentina virtual phone number is available in 4 different options– as listed below. Choose the one that best meets your needs and fits your budget.

A. Basic: $0/user/month
B. Bronze: $16/user/month
C. Silver: $24/user/month
D. Platinum: $40/user/month
To better meet our customers' unique needs, we have equipped our Argentina virtual phone numbers with a battery of innovative features.

Interactive Voice Response (IVR)
Automatic Call Distribution (ACD)
Voice Broadcast System
Powerful AI-enabled Dashboards
Feedback for Calls
Advanced, Real-time Analytics
Gamification
Trusted By 4000+ Global Brands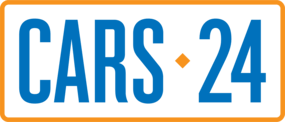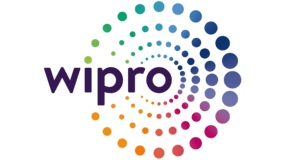 Dominate Argentina Market with a +54 Phone Number
The +54 Argentina virtual phone number offers numerous benefits that elevate every aspect of your business's success– enabling you to rule the local markets of Argentina.
Establish a strong presence in the local markets of Argentina.

Separate your business and personal communication completely.

Be available for customers round-the-clock for prompt support.

Improve customer support with 50+ communication features.

Track and measure your efforts and outcomes with rich insights.

Why Do You Need Argentina Virtual Numbers?
Whether you are a growing startup, a global enterprise, or a freelance professional– Argentina virtual numbers provide a host of benefits that will significantly boost your communications efficiency.
Create a local presence in Argentina without needing a physical office.
Benefit from budget-friendly communication with economical call rates.
Access over 50 smart call management and collaboration features.
Effortlessly track and analyze call information for informed choices.
Eliminate the requirement for costly hardware, phone lines, or upkeep.
Integrate the solution effortlessly with numerous other apps and tools.
Benefits of Argentina Virtual Numbers
Having an Argentina virtual phone number for your business comes with a myriad of advantages, including country-wide reach, lower costs, and improved customer service.
Regional presence
Establish authenticity with Argentina's local area codes. Our vast global network offers hundreds of local area code options, letting you connect locally with customers. This will enable you to position your business as a credible local player.
Cost-effective
Enhance your bottom line with Argentina virtual numbers. Our plans start from just $0/month, making it an affordable choice for businesses of all sizes, from startups to enterprises, ensuring maximum value for your investment.
Improved productivity
Elevate your operational efficiency using our Argentina virtual numbers. With 50+ call management and collaboration features, streamline communication processes, facilitate teamwork, and enhance customer interactions for a more productive workforce.
Valuable Insights
Gain a competitive edge with our Argentina virtual numbers. Experience the power of rich, dynamic dashboards and reports. Access valuable data insights to fine-tune strategies, optimize performance, and make informed decisions that drive growth.
How To Get an Argentina Virtual Number?
First, sign up with CallHippo.
Select Argentina as the country, along with the preferred region.
Next, choose your preferred type of Argentina number.
Select a plan and make the payment.
Configure the system, import contacts, and make calls.
Features of Argentina Virtual Number

Argentina Toll-free Numbers
Empower customer engagement in Argentina with toll-free numbers. Remove communication barriers and encourage inquiries, feedback, and support calls, showcasing your commitment to exceptional service and customer satisfaction.
More Countries for Virtual Phone Number
Start your
Free Trial

today

CallHippo– Top Virtual Phone System Provider for Modern Businesses & Remote Teams.
Buy Numbers
Add Users
Start Calling
Start Free Trial
Frequently Asked Questions
Yes, CallHippo offers Argentina virtual numbers starting from $0/month. These numbers empower you to establish a regional presence and engage with your Argentina audience through platforms like WhatsApp.
No extra hardware is needed. CallHippo's Argentina virtual numbers operate over the internet, ensuring smooth communication without requiring any additional equipment.
Yes, with an Argentina virtual number from CallHippo, you can make international calls and broaden your business reach while maintaining a local presence.
Yes, CallHippo allows you to port your existing numbers. Maintain your established identity while enjoying the benefits of CallHippo's advanced virtual phone system.
Yes, Argentina virtual numbers offered by CallHippo, are both secure and reliable. We prioritize the security of your communication and data, implementing advanced encryption and protection measures.
Setting up an Argentina virtual number with CallHippo is quick– typically, it takes 3 to 5 minutes. All you have to do is follow the process outlined above.