Get A Portugal Virtual Number
Connect, Engage, Delight: Elevate Customer Experience Like Never Before!
A Portugal Virtual Number is a telephone number that allows you to connect with people in Portugal without being physically present there. It works over the Internet– enabling businesses to establish a virtual presence, receive calls, and communicate easily with customers and prospects in Portugal.
CallHippo Portugal virtual phone number is available in 4 different options, as listed below. Choose the one that best meets your needs and fits your budget.

A. Basic: $0/user/month
B. Bronze: $16/user/month
C. Silver: $24/user/month
D. Platinum: $40/user/month
At CallHippo, we understand that every business has its own distinct needs. That's why we have meticulously crafted our system, equipping it with diverse state-of-the-art features.

Interactive Voice Response (IVR)
Automatic Call Distribution (ACD)
Voice Broadcast System
Powerful AI-enabled Dashboards
Advanced, Real-time Analytics
Skill-based Call Routing
Trusted By 4000+ Global Brands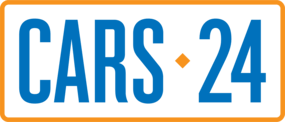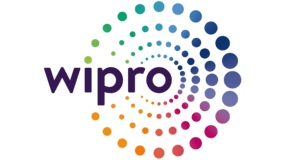 Why Do You Need Portugal Virtual Numbers?
Portugal virtual phone numbers are essential for businesses looking to tap into the Portuguese market, establish a local presence, and effectively communicate with customers.
Expand your business reach and tap into the Portuguese market.
Enjoy seamless communication with Portuguese customers.
Leverage local area codes to resonate with Portuguese customers.
Access valuable insights through call analytics and rich reports.
Enhance customer satisfaction through localized communication.
Foster strong relationships with Portuguese partners and clients.
Real-time performance tracking for well-informed decisions.
Benefits of Portugal Virtual Numbers
Having a Portugal virtual phone number for your business comes with a myriad of advantages. Four key benefits include country-wide reach, lower costs, and improved customer service.
Regional presence
Establish a strong regional presence with CallHippo's virtual Portugal phone numbers. Connect with customers in specific regions, build local trust, and create a professional image effortlessly.
Cost-effective
Save big on your communication expenses with our affordable pricing plans starting at $0/month! What's more, we maintain the entire system, saving you from any maintenance costs.
Improved productivity
Boost your team's productivity with CallHippo's advanced features. Automate call routing, utilize call analytics, and streamline communication processes, enabling your team to focus on what they do best.
Valuable Insights
Gain valuable insights into your business communication with CallHippo's analytics. Track call performance, customer trends, and make data-driven decisions to optimize your strategies and drive success.
How To Get a Portugal Virtual Number?
First, sign up with CallHippo.
Select Portugal as the country, along with the preferred region.
Next, choose your preferred type of Portugal number..
Select a plan and make the payment.
Configure the system, import your contacts, and make calls.
Features of Portugal Virtual Number
More Countries for Virtual Phone Number
Start your
Free Trial

today

CallHippo– Top Virtual Phone System Provider for Modern Businesses & Remote Teams.
Buy Numbers
Add Users
Start Calling
Start Free Trial
Frequently Asked Questions
A virtual Portugal phone number works through the internet, allowing calls to be forwarded to your desired location or device. It enables businesses to receive calls from customers in Portugal regardless of their physical location.
CallHippo offers various types of Portugal virtual numbers, including local numbers, toll-free numbers, and international numbers. You can choose the type that best suits your business needs and target audience.
The setup process is quick and simple. Once you sign up with CallHippo, you can start using your Portugal virtual phone number almost instantly as soon as the details are verified by our respective team.
The cost of a virtual Portugal phone number varies depending on factors such as the type of number, the desired features, and the service provider. CallHippo offers affordable pricing plans starting at $0/month. Contact our sales team for detailed pricing information.
No, you can use a Portugal virtual number with your existing devices like smartphones, laptops, or desk phones. No special equipment is required.