Get Turkey Virtual Phone Numbers Instantly
With CallHippo you can buy a Turkey virtual phone number in less than 3 minutes from anywhere in the world. When you make outgoing calls your Turkey virtual phone number will be displayed to your customers. 
What is Turkey Virtual Phone Number?
Turkey virtual phone numbers are real phone numbers that look like landline or mobile numbers but don't have physical lines of sim card associated with it. Turkey virtual phone numbers are especially generated by the telecom providers in the Turkey.
User can make outgoing calls or received incoming calls using virtual Turkey number to anywhere in the world with mobile phones or computer.
Get A Virtual Number For Turkey In Less Than 3 Minutes
Stay Connected All The Time With Turkish Virtual Phone Numbers
Besides the stunning scenery and the rich historic legacy, Turkey offers an attractive commercial landscape for small and large businesses alike. Thinking about how you can expand your operations to Turkey while managing it remotely? A Turkish virtual phone number might just be the solution for you.
Powered by cloud-based telephony, virtual phone numbers for Turkey are an effective, affordable, and reliable solution to managing your business operations in Turkey, no matter where you are in the world. Turkish virtual phone numbers provide your business with exceptional mobility and flexibility as you serve your customers without having to worry about long-distance carrier charges. More and more businesses, from small companies to large enterprises use virtual phone numbers and toll-free numbers for Turkey to establish a local presence and reach more customers.
A local virtual phone number for Turkey makes your business appear more accessible and approachable to the Turkish customer. What's more? A virtual phone number for Turkey from a leading cloud-based VoIP service provider such as CallHippo also comes with a host of advanced features such as call recording, call forwarding, etc. Choosing a virtual phone number for Turkey over a traditional phone line is, therefore, a no-brainer. Not only is it a far more affordable solution, but setting it up is also a child's play and can be done in as little as 3 minutes.
The whole point of establishing a local market presence using virtual phone numbers for Turkey is to ensure that your clients do not think that you are too far away from them to give them the kind of service they expect. With this solution, small businesses have the opportunity to go neck-and-neck with large companies in new territories since they do not have to worry about investing their limited resources in a physical office space in a foreign location. All they need is a virtual phone number for Turkey, an internet-enabled device such as a smartphone, tablet or laptop, and a good internet connection.
Establish instantaneous and gainful connections with clients when you buy a Turkish phone number online from CallHippo. A VoIP number in Turkey helps you establish a unique market identity in the country without having to move an inch from whichever part of the world you are located. By partnering with a leading cloud phone service provider like CallHippo, you can set up a contact center for your Turkish clients in any part of the world within a few minutes.
CallHippo's virtual phone number service is cost-effective, affordable and its range of advanced features can help you build long-lasting enduring customer relationships.
How It Works
Get Your Turkey Business Virtual Number
Drive your business on a global level with a virtual phone number.
Set Up The Number Of Users
Add multiple no. of users as per the needs.
Start Making Calls
Setup your phone system in less than 3 minutes and start calling.
Get Your Virtual Number For Turkey
Select The Country (Turkey)
Choose the city/state for the required number.
Select Local Number Or Toll Free Number
Give your business a unique identity by Turkey toll free and local number.
Get Your Own Turkey Virtual Phone Number
Get your Turkey Phone number starting at best price.
Your Very Own Support Center In Less Than 3 Minutes
Set Up A Support Center For Your Client in Turkey Easily
CallHippo is among the global leaders in cloud telephony systems and offers your business the fastest and the most reliable way to receive and make calls using local Turkish phone numbers. More importantly, it can integrate with your customer relationship management (CRM) system and enable you to provide a superior level of customer experience. With local virtual phone numbers for Turkey from CallHippo, you will be able to overcome all the barriers of time and distance and serve your market in Turkey on a level playing field alongside your competitors.
By purchasing a Turkish phone number from CallHippo online, you can opt for a variety of advanced calling features to enhance your business prospects in ways you never imagined. Integrate CallHippo's virtual telephone services with your CRM and you will have a formidable tool that can not just serve your customers effectively but also delight them along the way. The combined functionalities of both these solutions will not just result in operational efficiency but also more sales and better growth prospects.
It is extremely easy to set up a virtual phone number for Turkey with CallHippo. All you have to do is sign up on CallHippo's website, complete a few easy steps and your virtual phone number or toll-free number for Turkey will be ready for use. All of this can be done in less than 3 minutes. No additional hardware. No physical equipment. All you need is a stable internet connection.
Top 3 Call Monitoring Software
1. CallHippo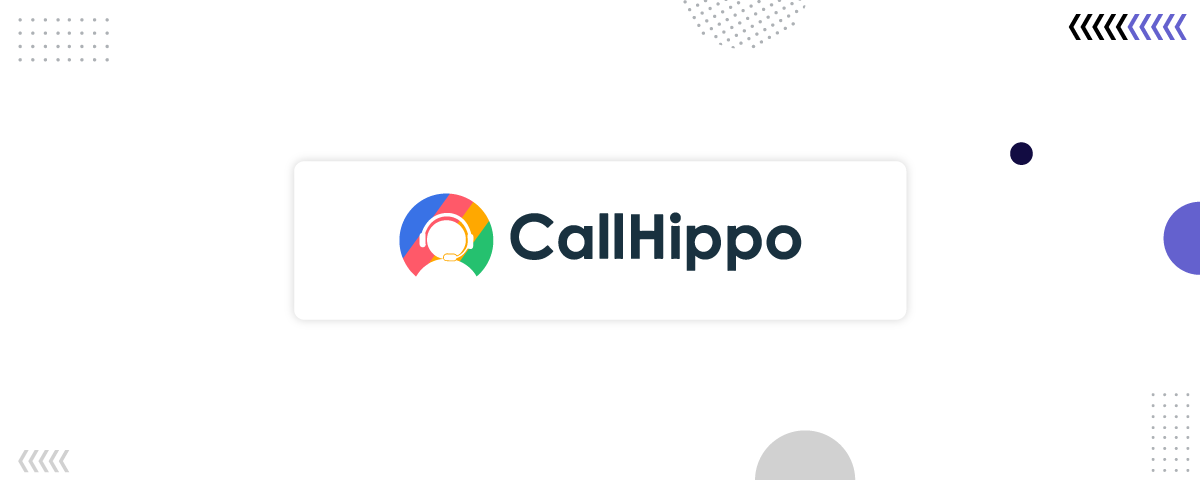 CallHippo is one of the best VoIP service providers with robust call monitoring features. Whether you want to monitor calls in real time or barge into a live call, CallHippo allows you to do it all. This can help you improve your agent's performance while enhancing the customer experience. 
Features of CallHippo
Live call monitoring

Call whispering

Call barging

Call recording

Voicemail

Skill-based call routing

Feedback for calls

Intelligent reports and analytics

Automatic machine detection
CallHippo Pros
Proactive customer support

In-depth analytics to help you understand your customers

Helps avoid FDCPA violations and the use of abusive language from either party

Offers better value for money than other call monitoring systems on this list
CallHippo Cons
The mobile app needs to be more robust

The user interface could be improved

Sometimes connections during calls get lagged 

Setting up voicemail is quite difficult
CallHippo Pricing
CallHippo has four plans.
Basic: $0 per month

Bronze: $16 per user per month

Silver: $24 per user per month

Platinum: $40 per user per month
2. TalkDesk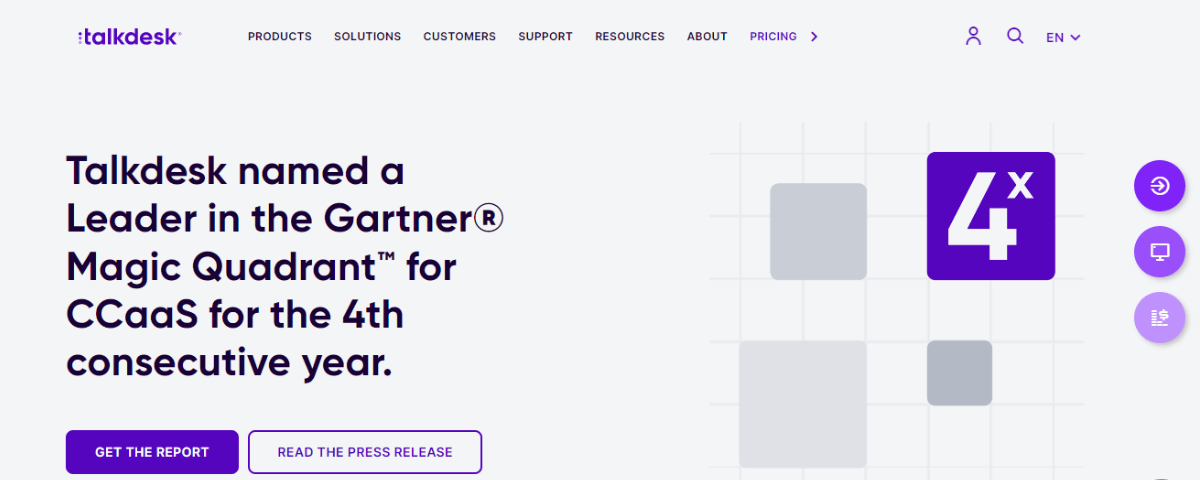 TalkDesk is another leading call monitoring software that empowers you to deliver a better customer experience. It allows you to monitor and check the quality of calls of all your support agents. Managers can see the ongoing calls from their "Live Calls" dashboard and barge in on them if required. 
Features of TalkDesk
Voice engagement

Studio and routing

Real-time dashboards

Knowledge management

Business intelligence

Virtual agent

AI trainer

Quality management

Screen recording

Customer experience analytics
TalkDesk Pros
Robust AI features like agent assistance and virtual agent

Even the basic plan comes with comprehensive voice capabilities

Supports a wide range of third-party integrations

Provides agents with step-by-step guidance via Smart Scripts
TalkDesk Cons
The mobile app is only available on premium plans.

AI-powered features are way too advanced for small and mid-range businesses.

It is more expensive than other call monitoring software on this list.

Customers report call drops, and quality issues are quite common.
TalkDesk Pricing
TalkDesk has four plans. 
CX Cloud Essentials:

$75 per user per month

CX Cloud Elevate:

$95 per user per month

CX Cloud Elite:

$125 per user per month

Experience Clouds:

Quote on request
3. Zoho Desk

Zoho Desk is a powerful phone system that comes with call monitoring capabilities. It has extensive ticket management features that are perfect for businesses receiving a high volume of daily queries. The dashboard provides a comprehensive view of agent activity, including response rates, ticket traffic, and customer sentiments.

Features of Zoho Desk
Agent collision detection

Contextual AI

Response editor

Omnichannel communication management

Sentiment analysis

Embeddable self-service

Work modes

Custom workflows
Zoho Desk Pros
Integrates seamlessly with other Zoho products

Affordable per-user pricing

Comes with a 15-day free trial to test the product

Robust analytics and reporting
Zoho Desk Cons
Complex to set up and customize

Does not have a desktop application

Has a high learning curve

Lack of customization options in the lower subscription tiers
Zoho Desk Pricing
Zoho Desk has three plans. 
Express

: $7 per user per month

Standard

: $12 per user per month

Professional

: $20 per user per month
Enterprise: $35 per user per month
Frequently Asked Question
Why should you get a virtual phone number for turkey?
A Turkish phone number helps you establish a local presence even when you are located in some other country. It can assist you in expanding your reach and consequently, your customer base. You can get a Turkish virtual phone number online from CallHippo at extremely affordable rates and set it up in no time.
How to buy a local turkish phone number for your business?
Getting a virtual phone number for Turkish is easy with CallHippo.
All you need to do is follow these simple steps:
Sign up with CallHippo
Login in with a username and password to get transported to a user-friendly dashboard
Assign a name for your virtual phone number in Turkish
Click on 'Add Number' and select Turkish as the country – you can choose a virtual number for Turkish from a number of options on the list
Make the payment
Should you integrate your virtual mobile number for turkey with your CRM?
CallHippo provides integration with a range of CRM software. Once you integrate your Thai phone number with CRM, you can directly make and receive calls from CRM itself.
Why should you use CallHippo to get a turkish phone number?
CallHippo offers Turkish virtual phone numbers at very affordable rates. Besides, it gives you a myriad of calling features that enhances your customer service. Moreover, its support team is available 24/7 to help you with your queries.