Get Colombia Virtual Phone Number
Colombia virtual phone number allows you to make and receive calls from anywhere. It makes it easier for you to strengthen your presence in Colombia and build trust with local customers. In addition, you'll be charged for every call as per local rate, saving hundreds (if not thousands) of dollars. The best part is that you don't need to live or be physically present in Colombia. You can use your Colombia phone number on your smartphone, laptop, or desktop.
Trusted By 4000+ Global Brands
Get A Virtual Number For Colombia In Less Than 3 Minutes
Stay Connected All The Time With Colombia Virtual Phone Numbers
A seamless communication strategy strengthens your operational infrastructure, particularly when you expand your business beyond the borders. Colombia is the ideal hub for investors, as its manufacturing sector accounts for 12% of its exports. Besides, the sector is growing at almost 105% a year. Petroleum, metals, coffee, and smartphones account for a large section of its production. Hence, setting up a business here is a great deal. Cloud-based virtual Phone numbers can help you connect with the customer base at a reasonable rate.
Let us delve deeper into understanding these numbers: Colombian Virtual Phone number is a telephone number that is not directly associated with a telephone line. They are programmed to forward the incoming calls to one of the pre-set telephone numbers, chosen by the client.
Usually, people avoid starting a new business using a mobile phone or a home landline as they want something more professional. If you are running a small business Colombia mobile phone number, Colombia toll-free number and Colombian Virtual Phone number can give you a more professional image.
The greatest advantage of a virtual phone number is the reduced costs in establishing your communication paths. When you get a Colombia Virtual Phone Numbers online, you can enjoy the calls at a fraction of the price you have been spending over these years. Besides these, you have no additional costs of installing hardware and other equipment. The entire infrastructure is cloud-based, so you can market your products from any part of the world. All you need is a handset, an internet connection, and a Colombian Mobile Phone Number.
Long-distance call is expensive like calling Colombia From The US and if you have just started you might be tight with the budget. This can be eliminated if you buy Colombian local virtual numbers online for your company as this will also improve the customer potential. Suppose your home office is in Spain but your customers are in Colombia then you can buy Colombia local virtual number online to facilitate local customer support.
Colombia Virtual phone number online will also make it easy to do business with partners in different countries, since such Colombian Phone numbers are given area codes that will reduce the cost associated with making international calls.
Serving your customer will become better if you create separate Colombian Virtual Phone numbers for each department of your organization. This will allow them to speak with whoever they want with minimum confusion and frustration. Customers will have positive experiences after using Colombia Virtual Phone number which will lead them to recommend your business to family, friends, business partners, acquaintances, etc.
There is nothing more scalable than a Colombian Virtual Phone number, as you can add numbers and lines within seconds. This can be especially useful if your company is growing rapidly and you wish to keep the cost to the least amount possible. Buy Colombian local virtual numbers online as these will allow your workers to have complete access, irrespective of their location. This will make your company independent of being bind to a particular area.
Record all your important calls and eliminate all the tedious tasks of note-making by using Colombian Phone Number Call Recording Feature. This can be an important feature for organizations that have to solve customer inquiries on a daily basis. In fact, Colombian mobile phone numbers will help you measure, collect, and analyze phone call data which can help marketers and sales teams streamline their marketing campaigns.
One thing that irritates the customer most is the unresponsive customer-care services. But if you have Colombia Toll-free numbers you can improve your customer interaction as your customer calls can be directed to appropriate agents who will solve the problems swiftly. You no longer have to worry about moving to a new location, switching to an alternate service provider, or changing your contacts if you have a Colombian Phone Numbers.
Colombia Virtual Phone number online is advantageous to both individuals as well as businesses. Using them you can enjoy low-cost and reliable International calls from your family friends and colleagues.
Thus, at CallHippo, you can get VOIP Colombia Phone Numbers in less than three minutes. As a marketer, you can realize the importance of the local presence of your company in Colombia. You can market your products and services through this Colombian phone number, even when you remain in your office. Besides, virtual numbers help companies to collaborate between different branches, spread across different corners of the globe.
If you are starting a business or are already running the one you should definitely get a DID Colombia Phone number as these will solve your telephony issues by providing you a low-cost number which Is free from diversion charges or tied in a long contract.
How to Buy Colombia Virtual Phone Number
How It Works
Get Your Business Virtual Number For Colombia
Drive your business on a global level with a virtual phone number.
Set Up The Number Of Users
Add multiple no. of users as per the needs.
Start Making Calls
Setup your phone system in less than 3 minutes and start calling.
Get Your Virtual Number For Colombia
Select The Country (Colombia)
Choose the city/state for the required number.
Select Local Number Or Toll Free Number
Give your business a unique identity by Chile toll free and local number.
Get Your Own Colombia Virtual Phone Number
Get your Colombia Phone number starting at best price.
Your Very Own Support Center In Less Than 3 Minutes
Set Up A Support Center For Colombia Based Clients With Ease
With our support, it is easy to set up your own customer center for Colombia. You can choose between a Colombian Virtual phone number, Colombia Toll-free number, and Colombia Mobile Phone number, we have got them all. Buy Colombian local Virtual Number online will enable you to market your products remotely, a Colombia toll-free number will allow you to establish a local presence in the country. Customers find more confidence in dealing with companies that are located closer to them.
We have already assisted several global firms to explore the opportunities in Colombia. When you count on service providers like CallHippo, you can enjoy all the advanced features of Colombian Phone Number. Buy Colombian local Virtual number online as this will help you establish contact with a single client over different channels in different locations, record calls, track the calls that you have missed out and incorporate customized features. In case you are willing to expand your business to Colombia, get a Colombian Virtual Phone Numbers from us.
Here's How A Local Virtual Phone Number For Colombia From CallHippo Can Help Create A Customer Base In The Country:
Sign up with one of the leading service provider CallHippo to get Colombia Virtual phone number online.
Log in with the username and password and this will take you to the dashboard from where you can see various options like settings, credits, etc.
Select Colombia as the country, an automatic Colombia VOIP number will be assigned to you.
Assign the name you want like to your Colombian Phone number.
Make payment for the selected Colombia Virtual Phone number online and start making and receiving calls seamlessly.
Features of Colombia Virtual Phone Number
Top 3 Call Monitoring Software
1. CallHippo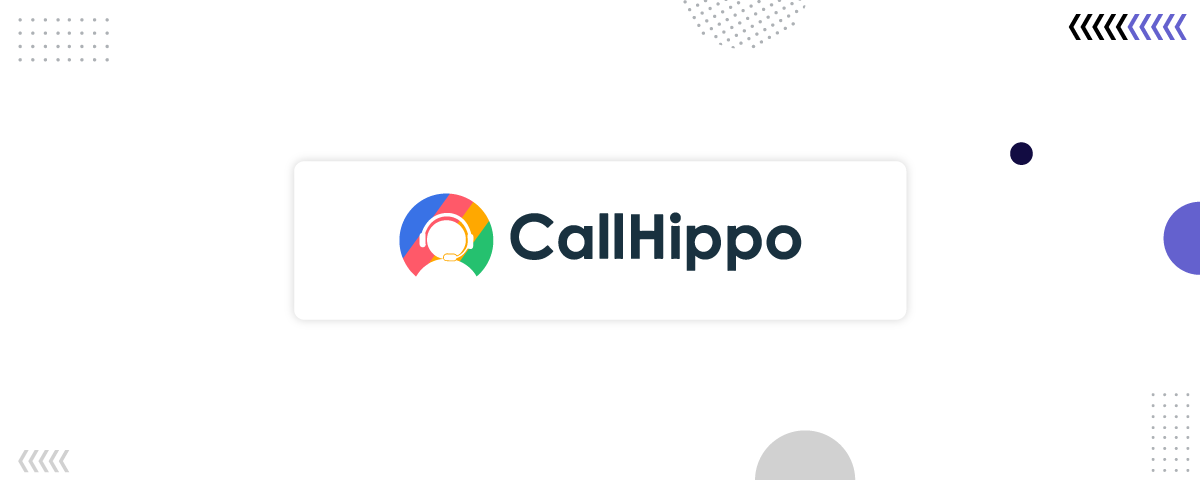 CallHippo is one of the best VoIP service providers with robust call monitoring features. Whether you want to monitor calls in real time or barge into a live call, CallHippo allows you to do it all. This can help you improve your agent's performance while enhancing the customer experience. 
Features of CallHippo
Live call monitoring

Call whispering

Call barging

Call recording

Voicemail

Skill-based call routing

Feedback for calls

Intelligent reports and analytics

Automatic machine detection
CallHippo Pros
Proactive customer support

In-depth analytics to help you understand your customers

Helps avoid FDCPA violations and the use of abusive language from either party

Offers better value for money than other call monitoring systems on this list
CallHippo Cons
The mobile app needs to be more robust

The user interface could be improved

Sometimes connections during calls get lagged 

Setting up voicemail is quite difficult
CallHippo Pricing
CallHippo has four plans.
Basic: $0 per month

Bronze: $16 per user per month

Silver: $24 per user per month

Platinum: $40 per user per month
2. TalkDesk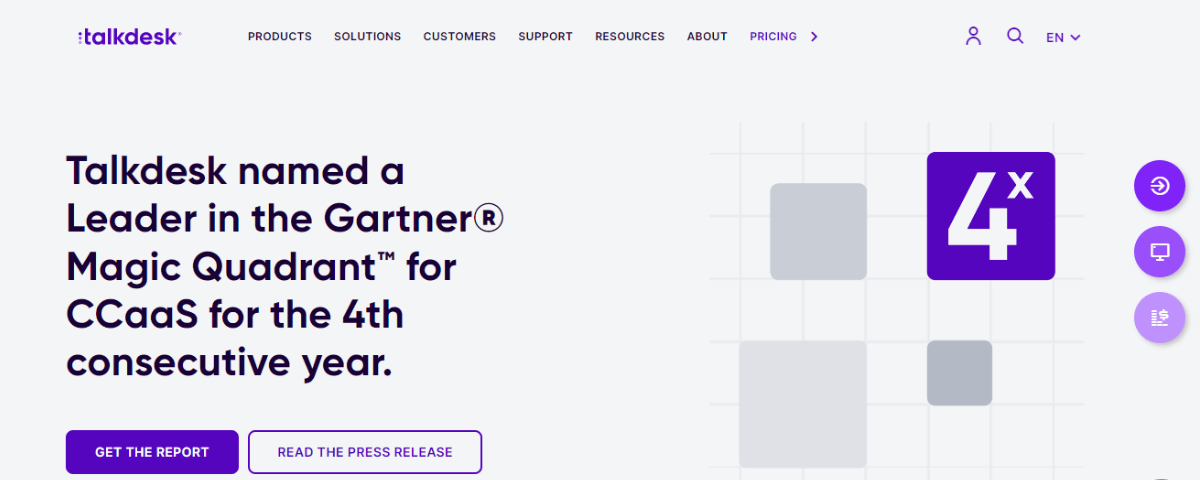 TalkDesk is another leading call monitoring software that empowers you to deliver a better customer experience. It allows you to monitor and check the quality of calls of all your support agents. Managers can see the ongoing calls from their "Live Calls" dashboard and barge in on them if required. 
Features of TalkDesk
Voice engagement

Studio and routing

Real-time dashboards

Knowledge management

Business intelligence

Virtual agent

AI trainer

Quality management

Screen recording

Customer experience analytics
TalkDesk Pros
Robust AI features like agent assistance and virtual agent

Even the basic plan comes with comprehensive voice capabilities

Supports a wide range of third-party integrations

Provides agents with step-by-step guidance via Smart Scripts
TalkDesk Cons
The mobile app is only available on premium plans.

AI-powered features are way too advanced for small and mid-range businesses.

It is more expensive than other call monitoring software on this list.

Customers report call drops, and quality issues are quite common.
TalkDesk Pricing
TalkDesk has four plans. 
CX Cloud Essentials:

$75 per user per month

CX Cloud Elevate:

$95 per user per month

CX Cloud Elite:

$125 per user per month

Experience Clouds:

Quote on request
3. Zoho Desk

Zoho Desk is a powerful phone system that comes with call monitoring capabilities. It has extensive ticket management features that are perfect for businesses receiving a high volume of daily queries. The dashboard provides a comprehensive view of agent activity, including response rates, ticket traffic, and customer sentiments.

Features of Zoho Desk
Agent collision detection

Contextual AI

Response editor

Omnichannel communication management

Sentiment analysis

Embeddable self-service

Work modes

Custom workflows
Zoho Desk Pros
Integrates seamlessly with other Zoho products

Affordable per-user pricing

Comes with a 15-day free trial to test the product

Robust analytics and reporting
Zoho Desk Cons
Complex to set up and customize

Does not have a desktop application

Has a high learning curve

Lack of customization options in the lower subscription tiers
Zoho Desk Pricing
Zoho Desk has three plans. 
Express

: $7 per user per month

Standard

: $12 per user per month

Professional

: $20 per user per month
Enterprise: $35 per user per month
Colombia Virtual Phone Number FAQs:
Why do I need a local virtual number for columbia?
A Columbian phone number helps you establish a local presence even when you are located in some other country. It can assist you in expanding your reach and consequently, your customer base. You can get a Columbian virtual phone number online from CallHippo at extremely affordable rates and set it up in no time.
How to buy a virtual phone number for the columbian for your business?
Getting a virtual phone number for Columbia is easy with CallHippo.
All you need to do is follow these simple steps:
Sign up with CallHippo
Login in with a username and password to get transported to a user-friendly dashboard
Assign a name for your virtual phone number in Columbia
Click on 'Add Number' and select Columbia as the country – you can choose a virtual number for Columbia from a number of options on the list
Make the payment and start placing calls from your Columbian phone number online
Should you integrate your virtual mobile number for columbia with your CRM?
CallHippo provides integration with a range of CRM software. Once you integrate your Columbian phone number with CRM, you can directly make and receive calls from CRM itself.
Why should you use CallHippo to get a columbia phone number?
CallHippo offers Columbia virtual phone numbers at very affordable rates. Besides, it gives you a myriad of calling features that enhances your customer service. Moreover, its support team is available 24/7 to help you with your queries.
Is Colombia virtual number legal?
Yes. Virtual Phone Number of Colombia is legal. However Virtual Number of Colombia should not be used for illegal activities like credit card fraud, anti virus fraud etc. 
How much time will it take to get a Colombia virtual Number?
As soon as you register with CallHippo and select a local or toll-free number, you will be assigned a virtual phone number. Following that, you have to give a name to your phone number and make the payment. Next, we will confirm your identity. Once your identity has been verified, you will be able to make and receive calls instantly. If you follow all the above-mentioned steps correctly, activating your Colombia virtual phone number should take no more than 20 minutes.
What are the documents needed for Colombia virtual number?
Anyone can buy Virtual Mobile Number of Colombia. However, there are some document required.
Documents required
For Individual:

This is a local number. The carrier requires you to submit Government-issued ID showing local address,Utility bill,Tax notice,Rent receipt,Title deed of Bolivar , Colombia to activate this number

For Business:

This is a local number. The carrier requires you to submit Business registration showing local address,Utility bill,Tax notice,Rent receipt,Title deed} of Bolivar , Colombia to activate this number.
How can I get free Colombia virtual number?
You can get a Free Virtual Number of Colombia in CallHippo' Start up Program. You will get 1 free virtual number for a year and 50 minutes of incoming calls every month.
How can I get Colombia virtual number for WhatsApp, Telegram, Google Meet, and Hinge?
Yes, you can certainly use virtual phone numbers of Colombia for all social media applications such as WhatsApp, Telegram, Google Meet, Hinge. All you have to do is enter your virtual mobile number of Colombia when you sign up. The app will consider virtual numbers the same as any regular mobile number. Note that such virtual number might not work every time. 
Can I use Colombia virtual Number for SMS?
You can get Colombia virtual phone number for receiving an SMS from CallHippos platform. These number comes with some restriction.  These Virtual Phone Numbers can only be used for Person to Person communication and cannot be used for sending bulk SMS.
Can I use Colombia virtual number for OTP verification?
Yes, you can certainly use virtual phone numbers Colombia for OTP verification. All you have to do is enter your virtual number where phone number has been asked for. However, not all companies support virtual number for OTP.