Get a Romania Virtual Number
Easy Romanian Numbers On-Demand – Sign Up in Minutes
A Romania virtual phone number is a telephone number that routes calls via the Internet instead of cell towers or cables. It is not tied to any device, meaning you can use it on your smartphone, tablet, or computer. A Romanian VoIP number has advanced features like a power dialer, call forwarding, call queuing, smart call routing, interactive voice response, and voicemail. These features help you better assist your customers in Romania and build credibility in the industry.
CallHippo Romania's phone number comes in 4 plans, as listed below. Pick the one that best meets your requirements and fits your budget.

A. Basic: $0/user/month
B. Bronze: $16/user/month
C. Silver: $24/user/month
D. Platinum: $40/user/month
Every Romanian virtual phone number from CallHippo comes with features that help improve customer experience and boost productivity. Here are some of them.

Interactive Voice Response (IVR)
Automatic Call Distribution (ACD)
Call barging and whisper
After Call Work
Power Dialer
Advanced Analytics
Gamification
Skill-based Call Routing
Trusted By 4000+ Global Brands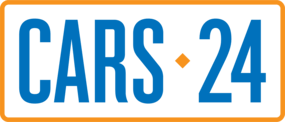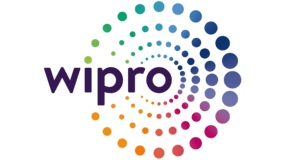 Quickly Establish Yourself in Romania with a +40 Number

Create a robust presence in Romania's thriving marketplace without the costs and hassles of setting up an office there. Make an immediate impact and build rapport with customers using a local phone number.
Expand your business in Romania economically using a virtual number

Forward calls globally from your Romanian virtual number

Maintain flexibility by taking your Romania virtual number with you wherever you go

Enhance your local SEO and boost discoverability online with a local number
Why Do You Need a Romania Virtual Phone Number?
Customers are more likely to pick up a call with a local code than an international one. Get your Romania virtual number today to build trust with customers, tap into new opportunities, and expand your client base in the country.
Reduce your communication costs when connecting with Romanian customers
Use local numbers when running ads on Google or social media
Create a dedicated business line for your operations in Romania
Enable remote staff to connect with Romanian customers using a local number
Appear in local phone directories and drive more engagement
Build strong relationships with local vendors and partners in Romania
Adapt to changing business needs by scaling up or down
Benefits of a Romania Virtual Number
A Romania virtual phone number fosters a sense of familiarity, captures the attention of local customers, provides valuable insights into their preferences, and allows you to be accessible around the clock.
Local Branding
When your customers see a local number, it signals that your business is invested in their community. It embodies a commitment to the Romanian market, fostering a sense of trust and familiarity among local consumers.
Marketing Advantage
By incorporating a local number in your marketing materials, you instantly capture the attention of Romanian consumers. You can run location-specific promotions, advertise local events, and tailor your messaging to align with the local culture and preferences.
Valuable Insights
A Romania virtual number provides in-depth insights into your communication patterns and customer interactions. By tracking call data and analytics associated with this number, you better understand your customer's behavior, preferences, and needs.
24/7 Availability
With a virtual number, you can set up call forwarding, voicemail, or automated responses, ensuring no customer inquiry or request goes unanswered. This constant accessibility is vital in today's competitive landscape, where customers expect instant responses and support.
How to Get a Romanian Phone Number?
First, sign up with CallHippo.
Select Romania as the country and choose your preferred region/city
Pick your preferred type of Romania phone number
Choose a package that meets your requirements and make the payment
Configure the system, import your contacts, and start making calls
Features of a Romania Virtual Phone Number
Enhance customer service and boost your business's accessibility in Romania with a toll-free number. Your Romanian customers can reach you for free, making engaging with your products and services easier.
More Countries for Virtual Phone Number
Start your
Free Trial

today

CallHippo– Top Virtual Phone System Provider for Modern Businesses & Remote Teams.
Buy Numbers
Add Users
Start Calling
Start Free Trial
Frequently Asked Questions
Yes, you can use the Romania number from CallHippo to register for WhatsApp. Sign up today to get a Romania phone number.
The cost of a Romanian phone number varies depending on the service provider and the specific features you require. At CallHippo, a Romania virtual number starts at $0 and has features like click-to-dial, SMS, global connect, voicemail, and smart switch.