Get a Vietnam Virtual Phone Number
Stay connected in Vietnam with a dedicated virtual phone number.
A Vietnam Virtual Phone Number is a phone number that operates over the Internet, allowing you to make and receive calls as if you were physically present in Vietnam. It enables easy and cost-effective communication with Vietnamese clients and partners, enhancing accessibility and business reach. It has features such as call recording, forwarding, barging, auto-attendant, voicemail, and more. You can get Vietnam phone numbers for every area code to strengthen your presence without being physically present in the cities.
CallHippo offers Vietnam virtual numbers in 4 plans, as listed below. Pick the one that best suits your requirements and budget.

A. Basic: $0/user/month
B. Bronze: $16/user/month
C. Silver: $24/user/month
D. Platinum: $40/user/month
Every Vietnam virtual phone number from CallHippo has several features to ensure seamless interactions and maximize operational efficiency. Here are some of them.

Interactive Voice Response (IVR)
Automatic Call Distribution (ACD)
Call Cascading
Holiday Routing
Feedback for Calls
Advanced, Real-time Analytics
Gamification
Trusted By 4000+ Global Brands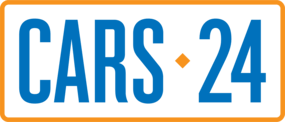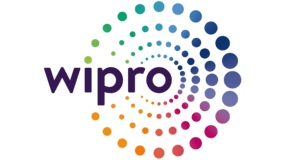 Strengthen Your Presence in Vietnam With a Local +84 Number
Reach more customers and grow your business in Vietnam with a virtual phone number. Getting a +84 number allows you to establish a local presence without the costs of setting up a physical office or call center in the country.
Establish a presence in key cities like Ho Chi Minh and Hanoi with specific area codes.

Enjoy HD voice quality and 50+ features at cost-effective rates.

Integrate CallHippo with 100+ third-party tools to increase productivity.

Gain insights into your Vietnamese customers with powerful call analytics.
Why Do You Need a Vietnam Virtual Phone Number?
Expand your reach in Vietnam with a virtual phone number that provides an affordable, convenient way to engage with more customers locally. Get your dedicated Vietnam number and start building trust with a local presence.
Appear credible to Vietnamese customers with your own Vietnam phone number
Seamlessly verify accounts and secure transactions with SMS codes
Keep your personal number private with a local Vietnam mobile number
Improve SEO rankings with a Vietnam-based business number
Set up location-specific numbers for events and campaigns
Enable remote teams to communicate with a persistent Vietnam presence
Save on travel and long-distance call costs while expanding your Vietnam customer base
Benefits of a Vietnam Virtual Number
Unlock a realm of business possibilities with a Vietnam virtual phone number. Seamlessly connect with clients and partners, harnessing cutting-edge features like customizable call management, multi-channel engagement, and CRM integration.
Robust Local Presence
Establishing a local virtual number in Vietnam builds trust and credibility among local customers. It portrays a strong commitment to the Vietnamese market, increasing customer confidence and encouraging engagement.
Cost-Effective Communication
By using virtual numbers, businesses can avoid expensive international calling charges. A Vietnam virtual number enables cost-efficient, seamless communication, helping companies allocate resources wisely and reduce operational costs.
Call Analytics and Tracking
Vietnam virtual numbers provide valuable insights through call analytics and tracking features. Businesses can monitor call metrics, assess marketing campaigns, and make informed decisions to optimize customer interactions and enhance overall strategies.
Elevated Professionalism
A Vietnam virtual phone number provides advanced features like call routing, voicemail-to-email, and call recording, elevating a business's image. These capabilities boost customer confidence and portray the company as modern and reliable.
How to Get a Vietnam Mobile Number Online?
First, sign up with CallHippo.
Select Vietnam as the country and choose your preferred region/city
Pick your preferred type of Vietnam phone number
Choose a package that meets your requirements and make the payment
Configure the system, import your contacts, and start making calls
Features of a Vietnam Virtual Phone Number
Vietnam Toll-Free Numbers
Appear more accessible and boost engagement by letting customers in Vietnam call you for free on a virtual 1800 toll-free number. Drive more calls by promoting your toll-free number in your marketing campaigns.
More Countries for Virtual Phone Number
Start your
Free Trial

today

CallHippo– Top Virtual Phone System Provider for Modern Businesses & Remote Teams.
Buy Numbers
Add Users
Start Calling
Start Free Trial
Frequently Asked Questions
Yes, a Vietnam virtual number is ideal for startups and small businesses aiming to establish a presence without physical offices. It offers a cost-effective solution for expanding into new markets and engaging with customers professionally.
A Vietnam virtual number operates via Voice over Internet Protocol (VoIP) technology. Calls to the virtual number are directed to a designated device or phone number through the Internet. This enables cross-border communication, allowing you to receive calls from Vietnam and make outbound calls as if you were physically present in the country.
Vietnam virtual number from CallHippo integrates with 100+ third-party tools, including HubSpot, Pipedrive, Freshdesk, and Zoho. This means your agents won't have to switch between tools to gather the necessary information to provide personalized service.