Get A Uganda Virtual Number
Establish a robust presence in Uganda without any physical presence.
A virtual phone number from Uganda connects calls around the world. A power dialer, intelligent call forwarding, call analytics, and other features are available. This streamlines international communication, improves accessibility, and effectively supports business growth.
There are four different virtual phone number possibilities available from CallHippo for Uganda. Simply pick the one that aligns perfectly with your requirements and budget.

A. Basic: $0/user/month
B. Bronze: $16/user/month
C. Silver: $24/user/month
D. Platinum: $40/user/month
In order to cater to our customer's specific needs with greater precision, we've enhanced our Uganda virtual phone numbers with a variety of cutting-edge features, which include:

Call Forwarding
Voicemail
Auto Attendant
Call Recording
Interactive Voice Response (IVR)
Call Queuing
Conference Calling
SMS/MMS Capabilities
Call Analytics
Local and Toll-Free Options
International Call Forwarding
Trusted By 4000+ Global Brands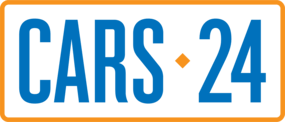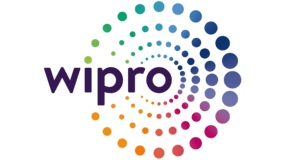 Dominate the Uganda Market with a +256 Phone Number
The numerous benefits that the virtual number +256 Uganda offers can considerably increase your company's success in the regional Ugandan marketplaces. Here's how it can benefit your business:

Gain market share in Uganda's regional markets by easily expanding or establishing enterprises.

Maintain a high level of professionalism and order by clearly separating your personal and professional communications.

Stay accessible to clients 24 hours a day, offering prompt help and support.

Utilize more than 50 communication capabilities to improve your customer support offerings and boost engagement and satisfaction.
Why Do You Need Uganda Virtual Numbers?
Regardless of whether you're a burgeoning startup, a multinational corporation, or an independent professional, acquiring a Uganda virtual phone number holds significant importance for several reasons:
Strengthen your presence and foster customer trust with familiar area codes.
Extend your global reach through efficient communication avenues.
Improve client connectivity and corporate operations efficiency.
Elevate your brand perception and cater effectively to local preferences.
Decrease call expenses, expand your outreach, and increase market penetration.
Improve customer accessibility with toll-free options.
Benefits of Uganda Virtual Numbers
By acquiring a virtual phone number in Uganda, you gain access to a range of benefits, including extensive nationwide coverage, cost savings, and improved customer support.
Regional presence
By using our services, you can access a number of Ugandan area codes to strengthen your local presence. Our Uganda virtual numbers assist in establishing local credibility and cultivating stronger connections with your customers.
Cost-effective
Improve client connectivity and corporate operations efficiency. Our virtual numbers for Uganda enable affordable communication and smooth scalability for companies of all sizes.
Improved productivity
With our comprehensive collection of 50+ call management and collaboration capabilities, you can increase team productivity. Your business will be empowered by our virtual phone numbers for Uganda, which will promote productivity and enhance client connections.
Valuable Insights
Utilize our extensive collection of 50+ call management and collaboration capabilities to maximize the efficiency of your team. Your company's operations will be greatly accelerated by our virtual phone lines in Uganda, which will increase productivity and improve customer interactions.
How To Get a Uganda Virtual Number?
Begin by registering with CallHippo.
Indicate Uganda as your country and specify your preferred region.
After that, decide what kind of virtual telephone number you want for
Select an appropriate plan and complete your payment.
Set up the system, add contacts, and start placing calls.
Features of Uganda Virtual Number
Enhance customer interaction with toll-free numbers in Uganda. Remove barriers to contacting, promote inquiries, and improve customer satisfaction to boost your company's reputation.
More Countries for Virtual Phone Number
Start your
Free Trial

today

CallHippo– Top Virtual Phone System Provider for Modern Businesses & Remote Teams.
Buy Numbers
Add Users
Start Calling
Start Free Trial
Frequently Asked Questions
Acquiring a Uganda Virtual Number from CallHippo is a swift process, taking approximately 3 minutes. Simply register, select your preferred Uganda Number, and complete the payment. Once you've obtained the number, set the user count and begin making calls.
The international calling code for Uganda is +256, making calls there possible from any location in the world. Additionally, significant area codes in Uganda include Lira (4734), Gulu (4714), and Kampala (414). The format for a Uganda phone number comprises 12 digits, with a 3-digit country code, a 3-4-digit area code, and a 5-6-digit individual number.
Indeed, it is quite legal to have a virtual phone number in Uganda. It is important to note that it should not be employed for illicit activities such as credit card fraud or antivirus scams.
While anyone can purchase a Virtual Mobile Number in Uganda, certain documents are needed.

Proof of identity
Proof of address
Business registration
Purpose of use
Contact information
Payment information
You can obtain a Uganda virtual phone number on CallHippo's platform for receiving SMS messages. However, please be aware that these numbers come with certain limitations. With our comprehensive collection of 50+ call management and collaboration capabilities, you can increase team productivity.
In fact, you can use virtual numbers in Uganda to do OTP (One-Time Password) verification. Simply input your virtual number when asked for a phone number. It's important to note, nevertheless, that not all businesses encourage the usage of virtual numbers for OTP verification.