Get Uganda Virtual Phone Number
With CallHippo you can buy an Uganda Virtual Phone Number in less than 3 minutes from anywhere in the world. When you make outgoing calls your Uganda Virtual Phone Number will be displayed to your customers. You can receive incoming calls by forwarding your phone number or through our app. Sign Up Now!
Get Virtual Number For Uganda In Less Than 3 Minutes
Stay Connected All The Time With Uganda Virtual Phone Numbers
The only way to survive in the cut-throat business environment overseas is by giving your firm the competitive edge it needs to thrive! Ensure that your customers are satisfied and receive round-the-clock support by owning a virtual phone number.
CallHippo's virtual number helps customers build a flexible support system that can be operated from any part of the world. This Uganda virtual number service is available at a minimal price. It comes with a long list of additional benefits. Moreover, it gives you the opportunity to tap the local market and use it to your advantage.
The main advantage of owning a local virtual phone number is that you can communicate with your Uganda-based customers despite not having a physical presence in the city.
How To Get A Local Virtual Uganda Number?
Here are the steps that will help you get your very own business virtual phone number:
Sign up with CallHippo and buy the local phone number you want in Uganda.
Log in with your CallHippo username and password. You will be directed to your dashboard where you can view various settings, options, call history, etc.
Select Uganda as the country. From there, CallHippo will either fetch your number for Uganda or you can select the specific Uganda area code that you want.
Assign a name to your local Uganda phone number.
Make the payment and you are all set!
How to Buy Uganda Virtual Phone Number
How It Works
Get Your Uganda Virtual Number
Drive your business on global level with virtual number.
Set Up The Number Of Users
Add multiple no. of users as per the needs.
Start Making Calls
Setup your phone system in less than 3 minutes and start calling.
Get Virtual Number For Uganda
Select The Country (Uganda)
Choose the city/state for the required number.
Select Local Number Or Toll Free Number
Give your business a unique identity by Uganda toll free and local number.
Get Your Very Own Virtual Phone Number
Get your virtual phone number for Uganda starting at best price.
Why Callhippo Is The Top Provider Of Uganda Phone Numbers For Business?
CallHippo offers a VoIP system for your business that comes with a whole host of other benefits such as:
1. Plug & Play Setup
Say goodbye to technical delays as CallHippo helps you set up your business phone system in less than 3 minutes.
2. Call Analytics
Stay on top of your game with regular updates on metrics like call load, % age of missed calls, total call time, and more to determine the success of your marketing strategies.
3. Internal Team Communications
Ensure smooth communication and collaboration with your team members round the clock by transferring calls.
4. Distributed Team
CallHippo provides a common platform for all your business locations.
5. Real-time Training
Monitor your subordinate's live calls with Call Barging facility.
6. Improve Customer Experience
Utilize the benefits of team collaboration & strengthen the core of your team by keeping everyone informed of any business developments.
7. Multi-channel Communication
Be it on a call or SMS, CallHippo enables you to communicate with your customers seamlessly.
8. 24/7 Availability
CallHippo ensures that you never lose your customers at off working hours.
9. Safeguard Against Theft
Save all your customer's data on CallHippo to support them without discontinuity.
10. Maintain Legal Security for your Business
Ensure legal security by maintaining a record of all your proceedings that serve as legal recourse.
11. Increase Team Productivity
Eliminate place time constraints on employees to attend meetings.
12. Find Me Follow Me
Receive calls regardless of location and at any number of designated phones.
Features of Uganda Virtual Phone Number
Top 3 Call Monitoring Software
1. CallHippo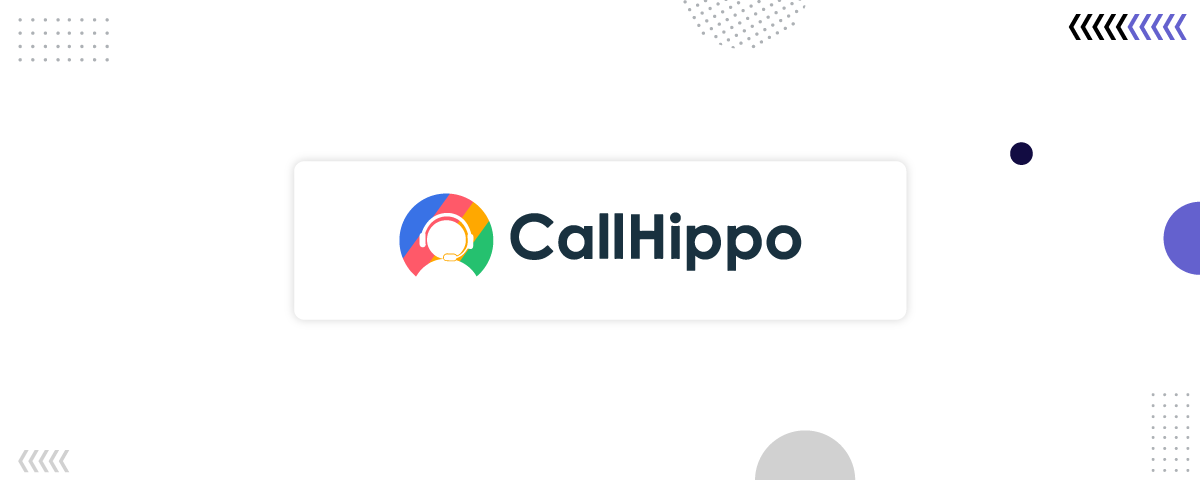 CallHippo is one of the best VoIP service providers with robust call monitoring features. Whether you want to monitor calls in real time or barge into a live call, CallHippo allows you to do it all. This can help you improve your agent's performance while enhancing the customer experience. 
Features of CallHippo
Live call monitoring

Call whispering

Call barging

Call recording

Voicemail

Skill-based call routing

Feedback for calls

Intelligent reports and analytics

Automatic machine detection
CallHippo Pros
Proactive customer support

In-depth analytics to help you understand your customers

Helps avoid FDCPA violations and the use of abusive language from either party

Offers better value for money than other call monitoring systems on this list
CallHippo Cons
The mobile app needs to be more robust

The user interface could be improved

Sometimes connections during calls get lagged 

Setting up voicemail is quite difficult
CallHippo Pricing
CallHippo has four plans.
Basic: $0 per month

Bronze: $16 per user per month

Silver: $24 per user per month

Platinum: $40 per user per month
2. TalkDesk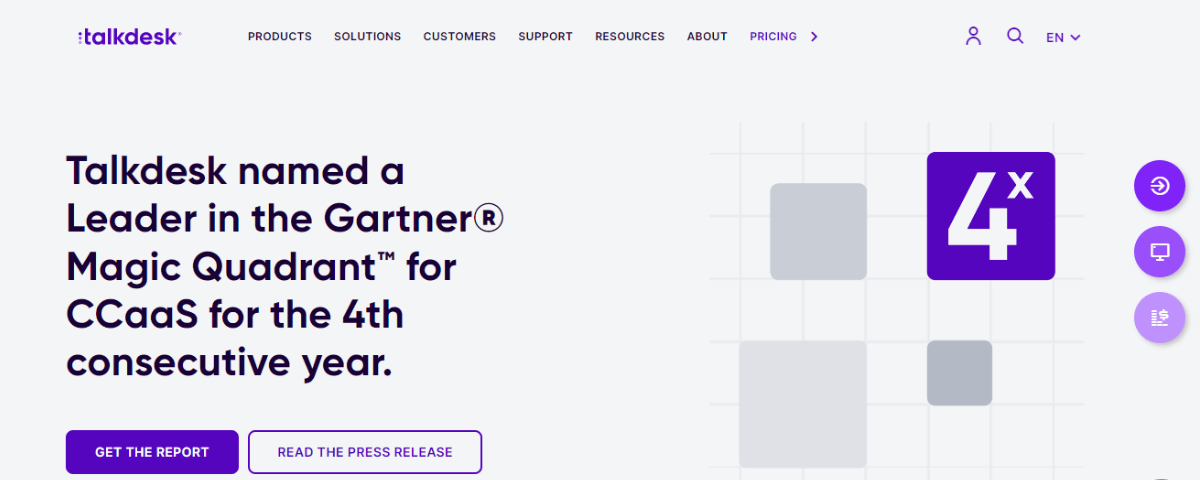 TalkDesk is another leading call monitoring software that empowers you to deliver a better customer experience. It allows you to monitor and check the quality of calls of all your support agents. Managers can see the ongoing calls from their "Live Calls" dashboard and barge in on them if required. 
Features of TalkDesk
Voice engagement

Studio and routing

Real-time dashboards

Knowledge management

Business intelligence

Virtual agent

AI trainer

Quality management

Screen recording

Customer experience analytics
TalkDesk Pros
Robust AI features like agent assistance and virtual agent

Even the basic plan comes with comprehensive voice capabilities

Supports a wide range of third-party integrations

Provides agents with step-by-step guidance via Smart Scripts
TalkDesk Cons
The mobile app is only available on premium plans.

AI-powered features are way too advanced for small and mid-range businesses.

It is more expensive than other call monitoring software on this list.

Customers report call drops, and quality issues are quite common.
TalkDesk Pricing
TalkDesk has four plans. 
CX Cloud Essentials:

$75 per user per month

CX Cloud Elevate:

$95 per user per month

CX Cloud Elite:

$125 per user per month

Experience Clouds:

Quote on request
3. Zoho Desk

Zoho Desk is a powerful phone system that comes with call monitoring capabilities. It has extensive ticket management features that are perfect for businesses receiving a high volume of daily queries. The dashboard provides a comprehensive view of agent activity, including response rates, ticket traffic, and customer sentiments.

Features of Zoho Desk
Agent collision detection

Contextual AI

Response editor

Omnichannel communication management

Sentiment analysis

Embeddable self-service

Work modes

Custom workflows
Zoho Desk Pros
Integrates seamlessly with other Zoho products

Affordable per-user pricing

Comes with a 15-day free trial to test the product

Robust analytics and reporting
Zoho Desk Cons
Complex to set up and customize

Does not have a desktop application

Has a high learning curve

Lack of customization options in the lower subscription tiers
Zoho Desk Pricing
Zoho Desk has three plans. 
Express

: $7 per user per month

Standard

: $12 per user per month

Professional

: $20 per user per month
Enterprise: $35 per user per month
Uganda Virtual Phone Number FAQs:
How long does it take to get a uganda virtual phone number?
When you purchase Uganda Virtual Number from CallHippo, it will take roughly 3 minutes. All you have to do is sign up, pick your favorite Uganda Number and make the payment. Once you've received the number, set the number of users and start making calls.
How can I get a uganda phone number in uganda?
Getting a Uganda Number is a lot easier than you think if you purchase it through CallHippo. First, register and sign in to CallHippo, then select Uganda as the country, choose between a local and toll-free number, and pay– the Uganda business number is all yours!
What is uganda country code?
Uganda's country code is 256. This number allows you to call Uganda from anywhere in the world. In addition, common area codes in Uganda include Kampala (414), Gulu (4714), and Lira (4734). The Uganda phone number format consists of 12 numbers divided into 3-digits country code, 3-4 digits area code, and 5-6 digits number.
Is Uganda virtual number legal?
Yes. Virtual Phone Number of Uganda is legal. However Virtual Number of Uganda should not be used for illegal activities like credit card fraud, anti virus fraud etc. 
How much time will it take to get a Uganda virtual Number?
As soon as you register with CallHippo and select a local or toll-free number, you will be assigned a virtual phone number. Following that, you have to give a name to your phone number and make the payment. Next, we will confirm your identity. Once your identity has been verified, you will be able to make and receive calls instantly. If you follow all the above-mentioned steps correctly, activating your Uganda virtual phone number should take no more than 20 minutes.
What are the documents needed for Uganda virtual number?
Anyone can buy Virtual Mobile Number of Uganda. However, there are some document required.
Documents required
A local address and ID proof of the resident/corporate in the same geographic region as number is required
How can I get free Uganda virtual number?
You can get a Free Virtual Number of Uganda in CallHippo' Start up Program. You will get 1 free virtual number for a year and 50 minutes of incoming calls every month.
How can I get Uganda virtual number for WhatsApp, Telegram, Google Meet, and Hinge?
Yes, you can certainly use virtual phone numbers of Uganda for all social media applications such as WhatsApp, Telegram, Google Meet, Hinge. All you have to do is enter your virtual mobile number of Uganda when you sign up. The app will consider virtual numbers the same as any regular mobile number. Note that such virtual number might not work every time. 
Can I use Uganda virtual Number for SMS?
You can get Uganda virtual phone number for receiving an SMS from CallHippos platform. These number comes with some restriction.  These Virtual Phone Numbers can only be used for Person to Person communication and cannot be used for sending bulk SMS.
Can I use Uganda virtual number for OTP verification?
Yes, you can certainly use virtual phone numbers Uganda for OTP verification. All you have to do is enter your virtual number where phone number has been asked for. However, not all companies support virtual number for OTP.