Get A Sri Lanka Virtual Number
Establish a robust presence in Sri Lanka without any physical presence.
A Sri Lanka virtual phone number is an internet-based telephone line that connects callers worldwide. It offers a variety of features, such as a power dialer, intelligent call forwarding, call analytics, and more. This facilitates international communication, enhances accessibility, and seamlessly aids in business expansion.
CallHippo offers a selection of four distinct options for virtual phone numbers in Mexico. Simply pick the one that aligns perfectly with your requirements and budget.

A. Basic: $0/user/month
B. Bronze: $16/user/month
C. Silver: $24/user/month
D. Platinum: $40/user/month
To address our customers' unique requirements more effectively, we've enriched our Sri Lanka virtual phone numbers with a range of state-of-the-art features, including:

Call Recording
Call Routing
Conference Calling
SMS Messaging
Call Analytics
Virtual Fax
Call Screening
Number Porting
Time of Day Routing
Call Queuing
Trusted By 4000+ Global Brands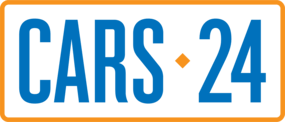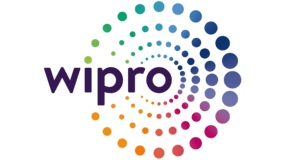 Dominate the Sri Lanka Market with a +94 Phone Number
The +94 Sri Lanka virtual number offers a wide range of advantages that can significantly boost your business's success in the local Sri Lankan markets. Here's how it can benefit your business:
Strengthen your position in Sri Lanka's local markets by effortlessly expanding or setting up operations.

Ensure a clear division between your business and personal communication, maintaining a high level of professionalism and organization.

Stay available to customers around the clock, providing timely assistance and support.

Enhance your customer support services by utilizing over 50 communication features to increase engagement and satisfaction.
Why Do You Need Sri Lanka Virtual Numbers?
Whether you're a growing startup, a multinational corporation, or a freelance professional, having a Sri Lanka virtual phone number is crucial for various reasons:
Enhance your presence and build customer trust with local area codes.
Expand your international reach through effective communication channels.
Optimize your business operations and improve client connectivity.
Elevate your brand image and cater efficiently to local preferences.
Reduce call costs, broaden your outreach, and boost market penetration.
Enhance customer accessibility with toll-free alternatives.
Benefits of Sri Lanka Virtual Numbers
By obtaining a Sri Lanka virtual phone number, you unlock a host of advantages, including nationwide coverage, reduced costs, and enhanced customer support.
Regional presence
Boost your regional presence by accessing a variety of Sri Lankan area codes through our services. Our Sri Lanka virtual numbers help you establish local credibility and foster stronger connections with your customers.
Cost-effective
We provide unmatched affordability with our four pricing plans, starting at just $0. Our Sri Lanka virtual numbers enable budget-friendly communication, ensuring seamless scalability for businesses of all sizes.
Improved productivity
Elevate your team's productivity with our extensive set of 50+ call management and collaboration features. Our Sri Lanka virtual phone numbers empower your operations, leading to increased efficiency and improved customer interactions.
Valuable Insights
Maximize your team's effectiveness by utilizing our comprehensive suite of 50+ call management and collaboration features. Our virtual phone numbers in Sri Lanka supercharge your business operations, resulting in enhanced productivity and improved customer interactions.
How To Get a Sri Lanka Virtual Number?
Start by registering with CallHippo.
Indicate Sri Lanka as your country and specify your preferred region.
Next, choose the type of virtual phone number you desire for Sri Lanka.
Opt for a suitable plan and finalize your payment.
Configure the system, import your contacts, and commence making calls.
Features of Sri Lanka Virtual Number
Sri Lanka Toll-free Numbers
Elevate customer engagement with toll-free numbers in Sri Lanka. Remove calling barriers, promote inquiries, and elevate customer satisfaction, ultimately bolstering your business's reputation.
More Countries for Virtual Phone Number
Start your
Free Trial

today

CallHippo– Top Virtual Phone System Provider for Modern Businesses & Remote Teams.
Buy Numbers
Add Users
Start Calling
Start Free Trial
Frequently Asked Questions
Sri Lanka's international dialing code is +94, and a local Sri Lankan number typically consists of a 3-digit area code followed by seven additional digits.
To utilize CallHippo's services with your current Sri Lanka virtual phone number, simply transfer your existing number to CallHippo. Reach out to us today using the contact information provided below to experience the seamless process of porting your Sri Lanka virtual phone number to CallHippo's advanced VoIP network.
Correct. Obtaining a toll-free or non-geographic phone number in Sri Lanka does not entail any specific documentation requirements.