European Virtual Phone Number
Establish a robust presence in Europe with a European virtual number from CallHippo.
A European virtual number is a local phone number that leverages cloud-based VoIP technology to make and receive calls from anywhere worldwide. It provides the credibility of having a local European presence without needing a physical European office. Customers can call you at affordable local rates. Europe virtual phone numbers also have powerful features like IVR, call analytics, recording, and voicemail.
Europe's virtual phone number is available in 4 plans, as listed below. Pick the one that best meets your needs and fits your budget.

A. Basic: $0/user/month
B. Bronze: $16/user/month
C. Silver: $24/user/month
D. Platinum: $40/user/month
All European virtual numbers from CallHippo come with innovative features to help your business wow customers and maximize agent performance. Top functionalities comprise:

Interactive Voice Response (IVR)
Automatic Call Distribution (ACD)
Voice Broadcast System
Powerful AI-enabled Dashboards
Power Dialer and Global Connect
Advanced, Real-time Analytics
Gamification
Skill-based Call Routing
Trusted By 4000+ Global Brands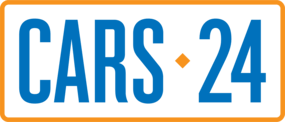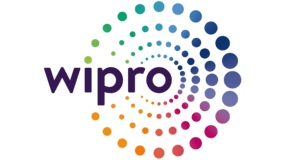 Establish a Local Presence in Europe with Country-Specific Phone Numbers
Build an impactful virtual presence throughout Europe with CallHippo's advanced virtual phone system services. Choose numbers from areas and countries your customers reside in and build a good rapport with them.
Obtain local and toll-free European phone numbers with minimal effort.

Enable call recording for training and compliance purposes.

Seamlessly transfer calls across departments.


Integrate with 100+ third-party tools for enhanced productivity.
Why Do You Need a European Phone Number?
For businesses targeting growth in Europe, virtual phone numbers offer transformative advantages. You can build a robust presence, scale your calling needs per the requirement, and access advanced features. Here's what you can do with CallHippo's European numbers:
Establish a foothold in multiple European countries quickly and cost-effectively.
Enable remote and field teams to collaborate seamlessly across Europe.
Scale up or down to match calling needs with ease.
Access advanced features like a power dialer and global connect for better productivity.
Monitor performance via advanced analytics for data-driven decisions.
Leverage multi-level IVR for efficient multilingual customer interactions.
Facilitate borderless communication and collaboration with partners.
Benefits of CallHippo Europe Virtual Phone Number

Unlock the full potential of your European business with CallHippo's cutting-edge virtual phone numbers. Elevate your communication game, effortlessly connecting with customers across Europe and beyond. Benefit from unparalleled reach, cost-effectiveness, and exceptional customer service.
Hassle-free Setup
With CallHippo, you can get a European phone number and set up your virtual phone system in less than three minutes. Plus, you get dedicated support 24/7 to assist you with your queries and help you get the most out of the system's features.
Cost Savings
Benefit from the lowest costs without compromising on essential features. Enjoy a seamless communication experience with click-to-dial, team collaboration, voicemail, SMS, robust analytics, and powerful integrations.
Professional Image
CallHippo understands the importance of creating a professional impression on customers. With custom greetings and IVR, you can set the right tone and deliver personalized messages, enhancing your brand image.
In-depth Analytics
Gain valuable insights into call patterns, customer behavior, and agent performance. Measure call duration, call outcomes, and customer satisfaction levels to make data-driven decisions that help the business grow.
How to Get a European Phone Number?
First, sign up with CallHippo.
Choose a European country and your preferred city
Select a European virtual number for your business
Choose a package that meets your requirements and make the payment
Configure the system, add users, import contacts, and start making calls
Features of a European Phone Number

Toll-Free European Phone Numbers
Expand your reach and boost accessibility across Europe with toll-free numbers from CallHippo. Our toll-free numbers remove the cost barrier for customers to contact you, increasing engagement and promoting loyalty.
More Countries for Virtual Phone Number
Start your
Free Trial

today

CallHippo– Top Virtual Phone System Provider for Modern Businesses & Remote Teams.
Buy Numbers
Add Users
Start Calling
Start Free Trial
Frequently Asked Questions
Yes, you can create a Whatsapp account using a European virtual phone number from CallHippo. All you have to do is use the number you got from CallHippo for WhatsApp verification.
The cost of a European phone number depends on various factors, including the provider you choose, the features you need, and the number of calls you make every month. CallHippo's plan starts at $0 per month and goes up to $40 per month, with the premium plans offering more features.