Home » Costa Rica Virtual Phone Number
Get a Costa Rica Virtual Phone Number
To benefit from automated integrations.
For ease of installation and setup.
To easily track, record, & manage all the calls on a real-time basis.
To taste better CRM practices for better productivity.
To experience the worldwide call forwarding attribute of VoIP.
SDAP- Patent Pending Technology for enhanced call quality
For the undeterred trust and strong goodwill amongst the Costa Rica audience.
For the personalized experience of multiple virtual business phone services.
Why Should You Get a Costa Rica Phone Number?
Irrespective of your physical presence in any corner of the world, you, being an aspiring business professional, can set up a flawless business venture in Costa Rica. This perk of virtual technology is available as a Costa Rica virtual phone number to support an essential aspect of any business, i.e., uninterrupted communication.
After all, customers are always more comfortable contacting the customer support team on any local number than international dials. And with the Costa Rica virtual phone number, your business can effectively serve this purpose. Also, the access to the Costa Rica number ensures round-the-clock connectivity with customers with no long waiting periods.
As a result, your virtual presence at local levels compensates for your physical presence in Costa Rica. In addition, the availability and access to your brand via Costa Rica phone number also betters the chances of customer conversion and retention.
And if you complete CallHippo as your service provider, then we, being a reliable virtual phone number service provider, have all the needed essentials and additional perks for your business to be a hit in Costa Rica. We provide a complete telephone and communication solution for your business at no extra or hidden cost.
Experience The Best Costa Rica Virtual Phone Service
The economies of the world are globalizing, and so are the prospects for your business. Therefore, irrespective of your physical presence at any point on the world map, you can act locally in Costa Rica, minus any hick. To set up your business in Costa Rica or expand your existing customer base to Costa Rica, you will need access to virtual phone number services by competitively advanced service providers, like CallHippo. After all, these services are scalable, affordable, and customizable. Time to explore a few more pointers in favor of the Costa Rica virtual phone service experience:
1. Multi-featured
VoIP phone systems like that brought to you by CallHippo come with extra features and benefits. Therefore, apart from call forwarding or tracking, one can also leverage the benefits of the conference call, assistant dialer, SMS integration, call attendant, call on hold, call conferencing, etc.
2. Cost-effective
Virtual phone numbers are operational via internet connectivity. Calls to virtual numbers are made and received by/at different parts of the world, incurring no additional cost. The features can easily be integrated into existing mobile phones, tabs, and laptops. This means there is no need to set up expensive hardware systems or incur long-distance calling charges to remain connected round the clock.
3. Remote Access
The virtual phone system is not any device or location-specific. National or international calls can therefore be made on any VoIP number, at any time of the day, with no hassle. All one needs is a flawless internet connection and a call receiving device, which can be any smartphone, tablet, or computer system.
4. Efficient Client Handling
The virtual setup of the phone system has leveraged the complex job of flawless call management. With the availability of features like automatic call on hold or assistant on hold, no client goes unattended even at off-office hours.
Set up your business phone system in a breeze
Schedule a free product consultation call
How It Works
Get Your Business Virtual Number For Costa Rica
Let your business thrive on a global scale with a virtual phone number.
Set Up The Number Of Users
Add as many users as you need.
Start Making Calls
Set up your phone system in less than 3 minutes and start calling.
Get Your Virtual Number For Costa Rica
Select The Country (Costa Rica)
Choose the city/state for the required number.
Select Local Number Or Toll Free Number
Give your business a unique identity by Costa Rica toll free and local number.
Get Your Own Virtual Phone Number
Get your Costa Rica virtual phone number starting at best price!
Features Of Costa Rica Virtual Phone Number Services By CallHippo
The CallHippo Advantage
On opting for CallHippo services for your Costa Rica virtual phone number, your business will experience the following prime benefits:
IVR
Advanced Analytics
Call Monitoring
Warm Transfer
Call Recording
Automatic Call Distribution
SDAP – Patent Pending Technology
Cost-effectiveness
Minimal set-up time
Inter-departmental Connectivity
Seamless connectivity 24*7
How To Get A Costa Rica Virtual Phone Number?
Here is the list of the steps to get a Costa Rica virtual phone number:
Sign up with CallHippo.
Log in with the username and password.
Move on to the dashboard.
In the 'Numbers' section, click on 'Add Number'.
Select the country name as Costa Rica.
Choose the number of your preference from a detailed list of options.
Add credits to your account.
Assign the chosen number to your team.
Start with calls.
Top 3 Call Monitoring Software
1. CallHippo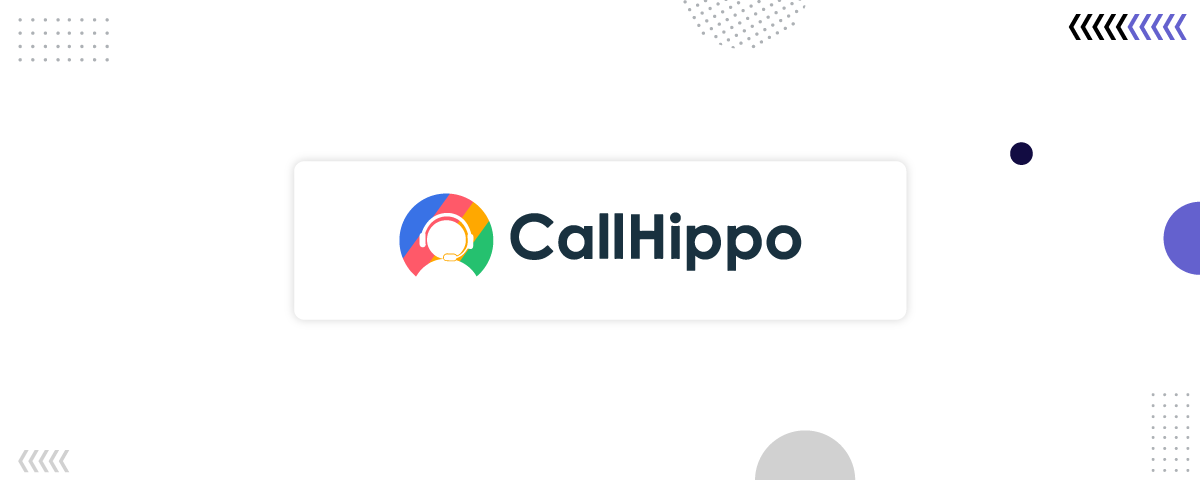 CallHippo is one of the best VoIP service providers with robust call monitoring features. Whether you want to monitor calls in real time or barge into a live call, CallHippo allows you to do it all. This can help you improve your agent's performance while enhancing the customer experience. 
Features of CallHippo
Live call monitoring

Call whispering

Call barging

Call recording

Voicemail

Skill-based call routing

Feedback for calls

Intelligent reports and analytics

Automatic machine detection
CallHippo Pros
Proactive customer support

In-depth analytics to help you understand your customers

Helps avoid FDCPA violations and the use of abusive language from either party

Offers better value for money than other call monitoring systems on this list
CallHippo Cons
The mobile app needs to be more robust

The user interface could be improved

Sometimes connections during calls get lagged 

Setting up voicemail is quite difficult
CallHippo Pricing
CallHippo has four plans.
Basic: $0 per month

Bronze: $16 per user per month

Silver: $24 per user per month

Platinum: $40 per user per month
2. TalkDesk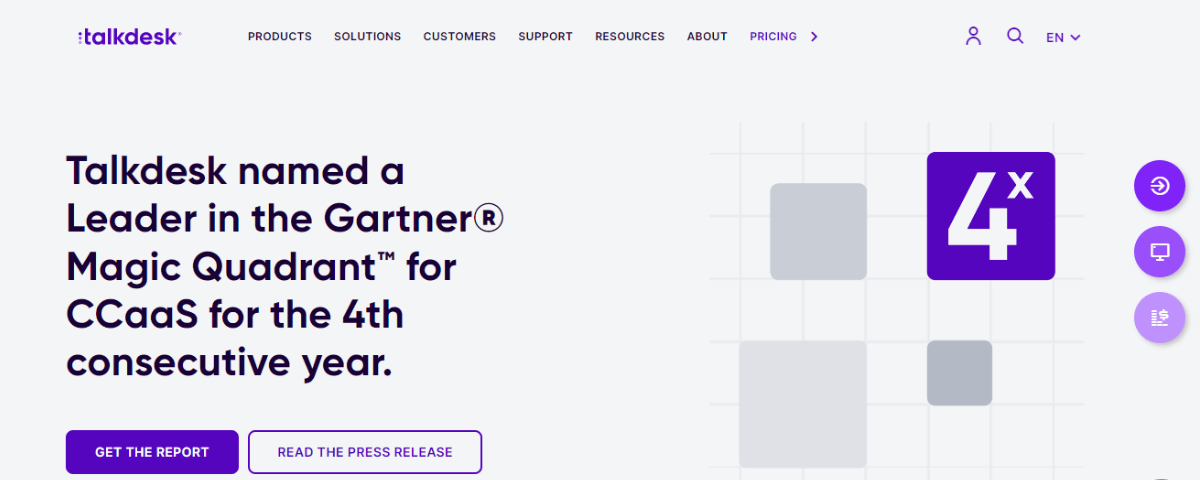 TalkDesk is another leading call monitoring software that empowers you to deliver a better customer experience. It allows you to monitor and check the quality of calls of all your support agents. Managers can see the ongoing calls from their "Live Calls" dashboard and barge in on them if required. 
Features of TalkDesk
Voice engagement

Studio and routing

Real-time dashboards

Knowledge management

Business intelligence

Virtual agent

AI trainer

Quality management

Screen recording

Customer experience analytics
TalkDesk Pros
Robust AI features like agent assistance and virtual agent

Even the basic plan comes with comprehensive voice capabilities

Supports a wide range of third-party integrations

Provides agents with step-by-step guidance via Smart Scripts
TalkDesk Cons
The mobile app is only available on premium plans.

AI-powered features are way too advanced for small and mid-range businesses.

It is more expensive than other call monitoring software on this list.

Customers report call drops, and quality issues are quite common.
TalkDesk Pricing
TalkDesk has four plans. 
CX Cloud Essentials:

$75 per user per month

CX Cloud Elevate:

$95 per user per month

CX Cloud Elite:

$125 per user per month

Experience Clouds:

Quote on request
3. Zoho Desk

Zoho Desk is a powerful phone system that comes with call monitoring capabilities. It has extensive ticket management features that are perfect for businesses receiving a high volume of daily queries. The dashboard provides a comprehensive view of agent activity, including response rates, ticket traffic, and customer sentiments.

Features of Zoho Desk
Agent collision detection

Contextual AI

Response editor

Omnichannel communication management

Sentiment analysis

Embeddable self-service

Work modes

Custom workflows
Zoho Desk Pros
Integrates seamlessly with other Zoho products

Affordable per-user pricing

Comes with a 15-day free trial to test the product

Robust analytics and reporting
Zoho Desk Cons
Complex to set up and customize

Does not have a desktop application

Has a high learning curve

Lack of customization options in the lower subscription tiers
Zoho Desk Pricing
Zoho Desk has three plans. 
Express

: $7 per user per month

Standard

: $12 per user per month

Professional

: $20 per user per month
Enterprise: $35 per user per month
Frequently Asked Question
How long does it take to get a Costa Rica virtual phone number?
CallHippo takes 3 minutes to set up a Costa Rica virtual phone number. Within this time duration, the steps executed are:
Buy number – Purchase of numbers from around the world
Add users – Invite is sent to agents after the formation of teams.
Start calls – Calls are received and sent
Track calls – A detailed analysis and insight of calls are made for in-depth analysis
What format will my Costa Rica virtual phone number come in?
To call a Costa Rica number from the United States, one needs to dial 011 (the international code) + 506 (the Costa Rica country code) + 8 digits local number.
Why is CallHippo a reliable option for those who wish to port their existing Costa Rica virtual phone number?
If you already have a virtual phone number and you wish to change your subscriber base, it means you wish for number portability. CallHippo is often sought as the most preferred virtual phone number subscriber because:
For a shift in subscribers, there is just a one-time porting fee.
The business experiences an upgrade in services.
The old customers need not be informed about the change in subscriber base.
The business can keep its old number and still enjoy the perks of the new subscriber.
Also, there is no risk of losing the prospective customer because of a change in the subscriber.
Do I need to provide special documentation to get a Costa Rica phone number?
The set of documents needed for number portability are:
Documents to show your ownership of the number that needs to be ported.
A signed copy of the letter of authorization.
The latest phone bill.
Account information of the number to be ported.
What other services can CallHippo offer to help my business?
Speech analytics, call tracking, and voice broadcasting are the other services that CallHippo has in its kitty for your business.