Get a Bangladesh Virtual Number
Build rapport with local customers in Bangladesh with a local number
A Bangladesh virtual number is a local phone number that uses internet-based VoIP technology to make and receive calls, even if you're not physically located in Bangladesh. They give you the credibility of having a local presence without investing in a physical office in Bangladesh. They also make it easy for customers to call you at local rates. Moreover, Bangladesh virtual numbers have features like analytics, IVR, call recording, and voicemail.
CallHippo Bangladesh number is available in 4 different plans, as listed below. Pick the one that best meets your needs and fits your budget.

A. Basic: $0/user/month
B. Bronze: $16/user/month
C. Silver: $24/user/month
D. Platinum: $40/user/month
Every Bangladesh virtual phone number from CallHippo has numerous advanced features to help you enhance customer experience and boost agent productivity. Here are a few of the features.

Interactive Voice Response (IVR)
Automatic Call Distribution (ACD)
Call barging and whisper
After Call Work
Power Dialer
Advanced Analytics
Gamification
Skill-based Call Routing
Trusted By 4000+ Global Brands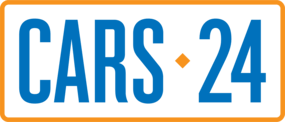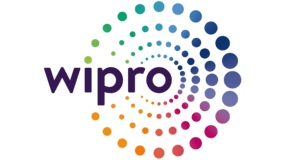 Strengthen Your Presence in Bangladesh With a +880 Phone Number
Establish an impactful virtual presence in Bangladesh using CallHippo's state-of-the-art virtual phone system. Maximize customer engagement with a Bangladesh virtual phone number tailored to your business.
Acquire local and toll-free Bangladeshi phone numbers effortlessly.

Unlock HD-voice calling quality and 24/7 customer support.

Seamlessly handle inbound and outbound calls from any device.

Experience cutting-edge communication features: IVR, analytics, call recording, and more. 
Why Do You Need a Bangladesh Virtual Number?
Investing in a Bangladesh virtual number offers numerous benefits for your business. It allows you to establish a local presence, reduce operational costs, connect with potential customers, offer personalized customer service, and enhance your business credibility. Here are some more reasons to buy a BD virtual number.
Enhance business reputation and bolster credibility.
Deliver personalized customer service for heightened satisfaction.
Seamlessly forward calls to any device for convenience.
Facilitate easier communication with local partners and suppliers.
Optimize communication costs with cost-effective solutions for your business.
Access advanced features like IVR and voicemail transcription for improved productivity.
Leverage real-time performance tracking to make data-driven decisions.
Benefits of CallHippo Bangladesh Virtual Phone Number

Supercharge your business communication with CallHippo's Bangladesh virtual phone numbers, gaining a powerful competitive edge. Experience unparalleled reach, cost-effectiveness, and elevated customer service to propel your business to new heights.
Easy Setup and Management
Enjoy a hassle-free setup process and intuitive management tools that allow you to easily configure and control your phone system, saving you time and effort. You also get round-the-clock support which can resolve your queries quickly.
Enhanced Productivity
Leverage advanced features like call forwarding, voicemail, and real-time call monitoring to streamline business communication. Use dashboards and analytics to measure your team's performance and make data-backed decisions.
Cost Savings
Save significantly on your phone bills with CallHippo's affordable plans and competitive pricing, enabling you to allocate your budget more efficiently. Moreover, you can effortlessly assign one number to as many users as possible.
Reliable Service
Count on CallHippo for reliable and uninterrupted phone service, ensuring seamless communication. CallHippo's SDAP (a patent-pending technology) switches you between providers automatically to ensure HD voice quality.
How to Get a BD Virtual Number?
Sign up with CallHippo
Select Bangladesh as the country and choose your preferred region/city
Next, Pick your preferred type of Bangladesh virtual number
Choose a package that meets your requirements and make the payment
Configure the system, import your contacts, and start making calls
Features of a Bangladesh Virtual Number
Bangladesh Toll-Free Numbers
Unlock unlimited possibilities for your business in Bangladesh with toll-free numbers. Provide exceptional customer service, increase brand credibility, and remove barriers to communication. Get your Bangladesh toll-free number now and take your business to new heights!
Hear More From Companies Like Yours
See how your industry peers are succeeding with CallHippo.
27% Increase in Business Growth Using CallHippo
The Leading Global Marketplace For Learning And Instruction increased their growth by 27% using Callhippo's business phone solution
Aspire to Boost Team Productivity by 40% Using CallHippo VoIP.
Aspire, the Foremost Financial Management Firm, Increased a 40% Productivity Leveraging CallHippo's VoIP Solution.
ActionEdge Increased its Revenue by 40% Using CallHippo.
ActionEdge, a Leading Market Research Service Provider, Achieved a 27% Growth Utilizing CallHippo's Business Phone System
Times Internet Aims for 27% Productivity Boost with CallHippo.
Times Internet, a Premier Digital Media Company, Enhanced Efficiency by 27% with CallHippo's Business Phone Solution.
More Countries for Virtual Phone Number
Start your
Free Trial

today

CallHippo– Top Virtual Phone Number Provider for Modern Businesses & Remote Teams.
Buy Numbers
Add Users
Start Calling
Start Free Trial
Frequently Asked Questions of Bangladesh Virtual Phone Number
You can get a Bangladesh virtual phone number from CallHippo. Sign up with CallHippo, choose Bangladesh from the list of countries, select your preferred number, and pay for the plan that meets your requirements.
You can get a phone number for Whatsapp from CallHippo. Simply purchase a Bangladesh virtual phone number and register it with your Whatsapp account. You can use the same Bangladesh Virtual Number for SMS Verification.
Yes, a virtual number is legal in Bangladesh. The Bangladesh Telecommunication Regulatory Commission (BTRC) permits using virtual numbers for businesses, enabling them to establish a virtual presence and connect with customers without needing a physical location.
The cost of a Bangladesh virtual phone number depends on various factors, including the features and the provider you choose. CallHippo's plan starts at $0 per month and goes up to $40 monthly, offering more advanced features.