Get An Ethiopia Virtual Number
Establish a robust presence in Ethiopia without any physical presence.
An Ethiopia virtual phone number is an internet-based telephone line that connects callers from various parts of the globe. A power dialer, intelligent call forwarding, call analytics, and other features are available. This simplifies global communication, enhances accessibility, and actively promotes business expansion.
CallHippo offers four distinct options for virtual phone numbers in Ethiopia. Just choose the one that aligns with your requirements and budget.

A. Basic: $0/user/month
B. Bronze: $16/user/month
C. Silver: $24/user/month
D. Platinum: $40/user/month
We've enhanced our Ethiopia virtual phone numbers with a number of cutting-edge features to better meet the unique needs of our customers, including:

SMS Messaging
Call Analytics
Call Routing
Call Forwarding
Voicemail to Email
Number Porting
Time of Day Routing
Call Recording
Conference Calling
Virtual Fax
Trusted By 4000+ Global Brands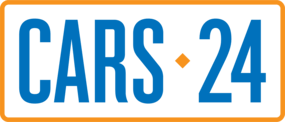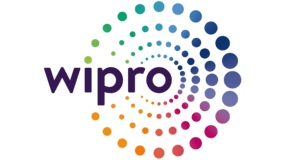 Dominate the Ethiopia Market with a +251 Phone Number
A +251 Ethiopia virtual number offers a diverse range of advantages that can significantly boost your business's success in the local Ethiopian markets. Here's how it can empower your business:
Strengthen your presence in Ethiopia's local markets by effortlessly expanding or establishing operations.

Keep a firm line between your personal and professional communications while maintaining a high standard of professionalism and organizational effectiveness.

Ensure constant availability to customers, delivering timely assistance and support.
Why Do You Need Ethiopia Virtual Numbers?
Having an Ethiopia virtual phone number is very important for a lot of reasons, regardless of whether you're a growing business, a big company, or a freelancer:
With recognizable local area codes, build trust and confidence in your brand.
Broaden your international presence through efficient communication channels.
Optimize your business operations and strengthen client relationships.
Elevate your brand image and cater to local preferences with efficiency.
Minimize call expenses, broaden your reach, and bolster market visibility.
Improve customer accessibility with toll-free options.
Benefits of Ethiopia Virtual Numbers
By acquiring an Ethiopia virtual phone number, you gain access to a range of benefits, including nationwide coverage, lowered expenses, and improved customer support.
Regional presence
Enhance your regional presence by accessing a variety of Ethiopian area codes through our services. Our Ethiopia virtual numbers assist in establishing local credibility and nurturing stronger connections with your customers.
Cost-effective
With four pricing tiers starting at just $0, we provide unmatched affordability. Our virtual numbers for Ethiopia offer affordable communication options, ensuring easy scalability for companies of all sizes.
Improved productivity
Elevate your team's productivity with our extensive array of 50+ call management and collaboration features. Our Ethiopia virtual phone numbers empower your operations, resulting in increased efficiency and enhanced customer interactions.
Valuable Insights
Utilize our extensive collection of 50+ call management and collaboration capabilities to increase the efficiency of your team. Your business operations will be accelerated by our virtual phone numbers in Ethiopia, resulting in increased productivity and better client connections.
How To Get an Ethiopia Virtual Number?
Step 1: Begin by registering with CallHippo.
Step 2: Select Ethiopia as your country and specify your preferred region.
Step 3: Next, pick the virtual phone number type you want for Ethiopia.
Step 4: Decide on a suitable plan and finish your payment.
Step 5: Set up the system, import your contacts, and start making calls.
Features of Ethiopia Virtual Number
Ethiopia Toll-free Numbers
Boost customer engagement with toll-free numbers in Ethiopia. Eliminate calling barriers, prompt inquiries, and enhance customer satisfaction, ultimately strengthening your business's reputation.
More Countries for Virtual Phone Number
Start your
Free Trial

today

CallHippo– Top Virtual Phone System Provider for Modern Businesses & Remote Teams.
Buy Numbers
Add Users
Start Calling
Start Free Trial
Frequently Asked Questions
You can improve system effectiveness by combining an Ethiopian virtual phone number with other company apps. This enables remote teams to seamlessly handle customer data and deliver top-notch service. Additionally, synchronizing third-party apps with virtual telephony helps eliminate communication gaps.
Yes, a Virtual Phone Number from Ethiopia is a legitimate service. However, it is important to note that using an Ethiopian Virtual Number for unlawful activities such as credit card fraud or antivirus fraud is strictly prohibited.
Upon registering with CallHippo and choosing a local or toll-free number, you will be provided with a virtual phone number. Subsequently, you'll need to assign a name to your number and complete the payment. Then, we'll confirm your identification. After verification, you can start making and receiving calls right away. Your Ethiopia virtual phone number should be activated in no more than 20 minutes if you carefully follow these instructions.
Through CallHippo's platform, you can obtain an Ethiopian virtual phone number specifically for receiving SMS messages. It's critical to remember that these numbers are subject to some limitations. They cannot be used to send mass SMS messages because they are only meant for one-on-one conversations.
Certainly, you can utilize virtual Ethiopian phone numbers for OTP verification. Simply input your virtual number where a phone number is requested. However, please be aware that not all companies may support the use of virtual numbers for OTP verification.