Get A Qatar Virtual Number
Set up the Qatar virtual number within minutes—no extra hardware needed.
A Qatar virtual phone number is an online-based telephone line that links callers globally. It offers a variety of functionalities, such as a power dialer, smart call forwarding, call analytics, and additional features. This facilitates global communication, enhances accessibility, and effortlessly facilitates business growth.
CallHippo provides four pricing plans for virtual phone numbers in Qatar. You can select the one that fits your requirements and budget.

A. Basic: $0/user/month
B. Bronze: $16/user/month
C. Silver: $24/user/month
D. Platinum: $40/user/month
In order to more effectively address our customers' individual requirements, we've enriched our Qatar virtual phone numbers with a range of state-of-the-art features, which include:

Auto-Attendant or IVR
Call Recording
Virtual Extensions
Local or Toll-Free Numbers
Time-Based Routing
SMS Messaging
Call Analytics and Reporting
Power Dialer
Call Screening
Conference Calling
Do Not Disturb (DND)
Trusted By 4000+ Global Brands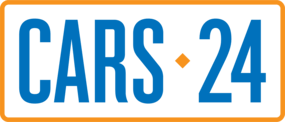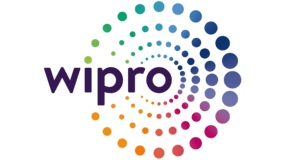 Dominate the Qatar Market with a +974 Phone Number
The +974 Qatar virtual number offers a wide array of advantages that can elevate your business's overall success, enabling you to dominate the Qatari local markets. Below are the key benefits of using Qatar virtual phone number:
Fortify your presence in Qatar's local markets by expanding or establishing operations seamlessly.

Ensure a clear separation between your business and personal communication, upholding professionalism and organization.

Remain accessible to customers 24/7, providing timely assistance and support.

Enhance your customer support services by leveraging over 50 communication features to boost engagement and satisfaction.
Why Do You Need Qatar Virtual Numbers?
Whether you're a burgeoning startup, a multinational corporation, or a freelance professional, having a Qatar virtual phone number is essential for numerous purposes.
To strengthen your presence and gain customer trust with local area codes.
To broaden your global reach through international communication channels.
To streamline your business operations and improve client connectivity.
To elevate your brand image and effectively cater to local preferences.
To reduce call expenses, expand your reach, and increase market penetration.
To enhance accessibility for customers through toll-free alternatives.
Benefits of Qatar Virtual Numbers
By obtaining a Qatar virtual phone number, you unlock many advantages, including nationwide coverage, reduced costs, and enhanced customer support.
Regional presence
Strengthen your local presence by accessing a range of Qatari area codes through our services. Our Qatar virtual numbers assist you in establishing regional credibility and nurturing stronger connections with customers.
Cost-effective
Our four pricing plans offer unparalleled affordability, starting at $0. Our Qatar virtual numbers offer cost-effective communication, ensuring seamless scalability for businesses of all sizes.
Improved productivity
Enhance your team's efficiency with our 50+ call management and collaboration features. Our Qatar virtual phone numbers empower your operations, boosting productivity and customer interactions.
Valuable Insights
Maximize your team's effectiveness by utilizing our extensive set of 50+ call management and collaboration features. Our virtual phone numbers in Qatar empower your business operations, resulting in enhanced productivity and improved customer interactions.
How To Get a Qatar Virtual Number?
First, sign up with CallHippo.
Choose Qatar as your country and select your preferred region.
Then, select the type of virtual phone number you prefer for Qatar.
Choose a plan and complete the payment.
Configure the system, import your contacts, and begin making calls.
Features of Qatar Virtual Number
Elevate customer engagement with toll-free numbers in Qatar. Remove calling obstacles, promote inquiries, and elevate customer satisfaction, ultimately bolstering your business's reputation.
More Countries for Virtual Phone Number
Start your
Free Trial

today

CallHippo– Top Virtual Phone System Provider for Modern Businesses & Remote Teams.
Buy Numbers
Add Users
Start Calling
Start Free Trial
Frequently Asked Questions
Incorporating a Qatar virtual phone number empowers businesses with cutting-edge technology. Remote teams can effortlessly manage customer data and inquiries, delivering top-notch services. Furthermore, aligning CRM with virtual telephony eradicates any communication gaps.
CallHippo is the preferred choice for many businesses, and for good reason. Firstly, with Qatar's virtual phone numbers, companies can receive calls in real time. Secondly, the abundance of features offered by CallHippo's virtual phone system empowers teams to deliver top-notch service to their customers.