Get A US Phone Number In 3 Minutes
With CallHippo, you can buy a US phone number in less than 3 minutes from anywhere in the world. When you make outgoing calls, your US phone number will be displayed to your customers. You can receive incoming calls by forwarding your phone number or through our app. Sign up now!!
Awards and Reviews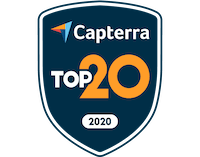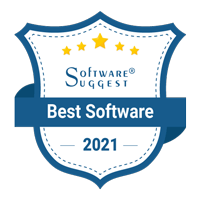 Get United States Telephone Number In Less Than 3 Minutes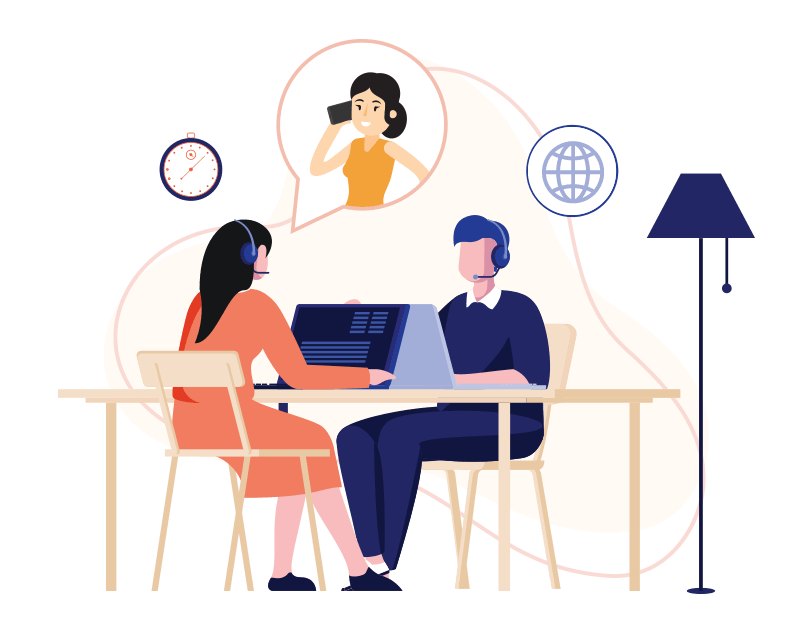 Stay Connected At All Times With The United State Phone Numbers
US phone numbers are crucial when you are doing or want to do business in the United States. Getting a US phone number swiftly is not an easy process and it gets more complicated if your company is not registered in the country.
CallHippo solves this problem very efficiently and provides you with authentic US numbers which will help you to make your mark in the North American market.
United states have 50 states, and these 50 states have 335 area code based on geographical regions
States such as New York(212,917,718), California(213,415,669), have more than a couple of area codes.
Telephone numbers in the United States have ten digits Ex. (917)-567-8897.
In this format first three digits are area code and the next seven digits are actual phone numbers.
If you have to make an international call from the united states, make sure to add +1 after the U.S. phone number.
5 Valid Reasons Why You Should Get A US Phone Number
1) Be available 24*7 for your customers
A survey found that 43% of American consumers want to communicate with a service or product provider over the phone as compared to live chat.
With US phone numbers, it becomes easier for your customers to reach your business anytime throughout the day.
2) Offer a quick solution in case of urgent inquiries
In case of urgent queries, it's obvious that rather than sending a mail and waiting for a reply, your customer would prefer calling you on your phone. By ensuring that you have your US business phone numbers listed everywhere, you're giving your customers an opportunity to get in touch with you regarding various issues that they might be facing. Sometimes, potential customers can also reach out to you in case of an urgent requirement of your offerings. By having a contact number, the process of contacting your business becomes easier.
3) A US phone number is fundamental during a complicated situation
There are certainly sensitive, personal, and complex matters which require intervention. By contacting via phone, you will be able to resolve such issues faster. Having a US Phone number really helps in such situations; it gives both parties more flexibility to solve complicated situations. It can be also useful in a scenario where specific details are required for scheduled appointments or deliveries.
4) US telephone number give a local feel to your business
Having a US telephone number that is virtual is much in trend these days as it really gives your business the advantage of a local feel. When your business is based in one part of the world, and you wish to expand it overseas, you must invest in CallHippo US business phone numbers. This way, when you call prospects or customers based in the United States, their display screen will show a local phone number resultantly, they are more likely to pick that phone and not consider it a fraud one.
5) Having a business phone number is the hallmark of a professional company
Make sure you have a phone number listed everywhere on the internet as people hesitate to contact a company that doesn't have a phone number. Not having this will make your firm look less reputable and it might raise some questions in the minds of your prospects.
Your Own Support Center In Less Than 3 Minutes
Set Up A Support Center For US Based Clients With Ease
By now, you might have very well understood why it is so important to have a US telephone number. These days, communication with customers has become much easier than before with the advent of virtual phone numbers. Getting real USA phone numbers from service providers like CallHippo will give you a lot of benefits. They come with extra features like call recording, call forwarding, automatic call distribution, call planning, etc. American telephone numbers are affordable too, they also eliminate all your hassles in setting and installation with wiring. When you buy real US phone numbers from CallHippo, you can set it up in less than 3 minutes.
How To Get A US Phone Number?
Create an account with CallHippo.
Choose 'US' among the given country options.
Choose the city or state for your phone number.
Select your preferred US telephone number or US toll-free number.
Once you have chosen the number, make the payment.
You are all set! Go ahead and provide your customers an extraordinary experience with CallHippo.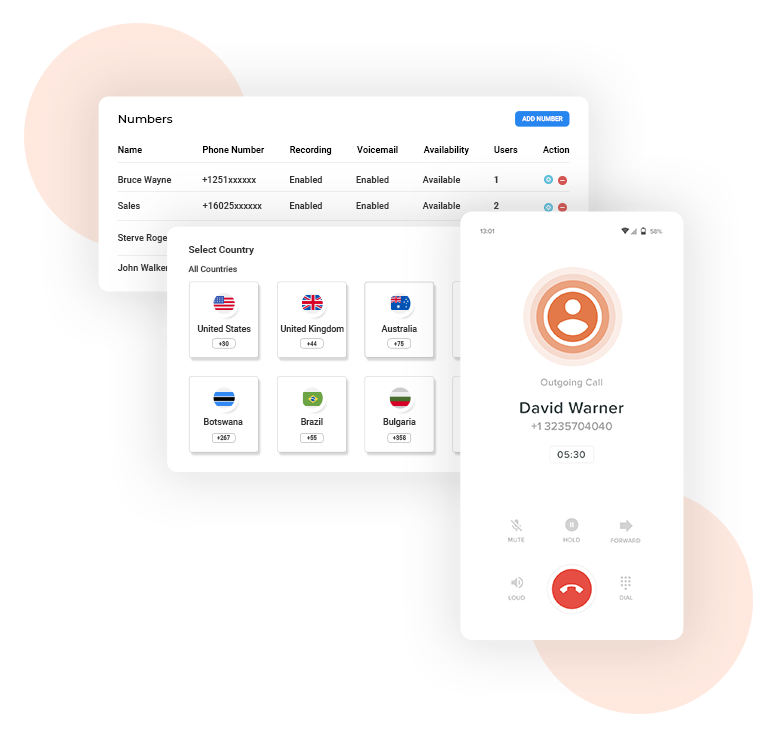 How It Works
Get Your U.S Business Number
Drive your business on global level with virtual number.
Set Up The Number Of Users
Add multiple no. of users as per the needs.
Start Making Calls
Setup your phone system in less than 3 minutes and start calling.
Get Your Global Number Now
Get US Phone Numbers
Select The Country (USA)
Choose the city/state for the required number.
Select Local Number Or Toll Free Number
Give your business a unique identity by US toll free and local number.
Get Your Very Own USA Phone Number
Get your phone number for US starting at best price..
Start Monitoring Now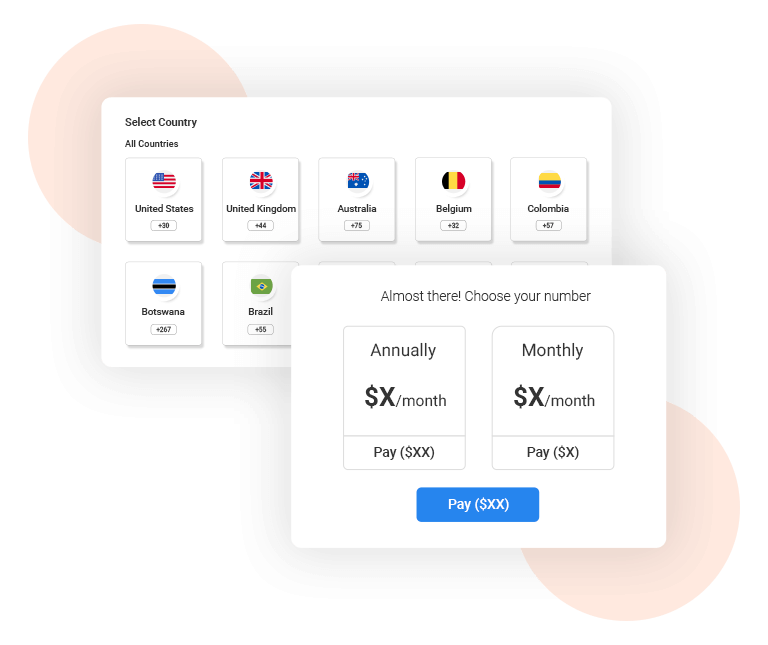 Features Of US Phone Numbers
List Of Virtual Phone Numbers Available With CallHippo For Various States Of United States
Alabama
Arizona
Arkansas
California
Colorado
Connecticut
Delaware
District of Columbia
Florida
Georgia
Idaho
Illinois
Indiana
Iowa
Kansas
Kentucky
Louisiana
Maine
Maryland
Massachusetts
Michigan
Minnesota
Mississippi
Missouri
Montana
Nebraska
Nevada
New Jersey
New Mexico
New York
North Carolina
North Dakota
Ohio
Oklahoma
Oregon
Pennsylvania
Rhode Island
South Carolina
South Dakota
Tennessee
Texas
Utah
Vermont
Virginia
Washington
West Virginia
Wisconsin
Wyoming
Buy Your Us Telephone Numbers Now!
Sign up now and start making & receiving calls in less than 3 minutes
Frequently Asked Questions
Real US Phone numbers can really do wonders for your business. They use IP telephony means you don't at all have to worry about setting up traditional telephone lines. They come with great Voice quality a are affordable to use.
Buy real USA Local Phone Numbers from CallHippo; this will prove out to be one of your best decisions. They will set your call center in less than 3 minutes.

Just follow these simple steps:

Sign up with CallHippo
Log in with the username and password and this will take you to the dashboard.
Assign the name you want like to your US virtual Phone number.
Click on Add Number select US as the country, you can filter the numbers as per your choice and select a number from number pool.
Make the payment
Yes, you need to integrate US mobile number with CRM. The process is very simple. By integrating our calling system, you can make and receive calls from the CRM itself.
The US business phone number comes with a lot of extra features besides just making and receiving calls. The voice clarity is extremely good, and the support team is available 24/7 to help you in case of any troubles.
Get Your US Phone Number Instantly
No credit card required